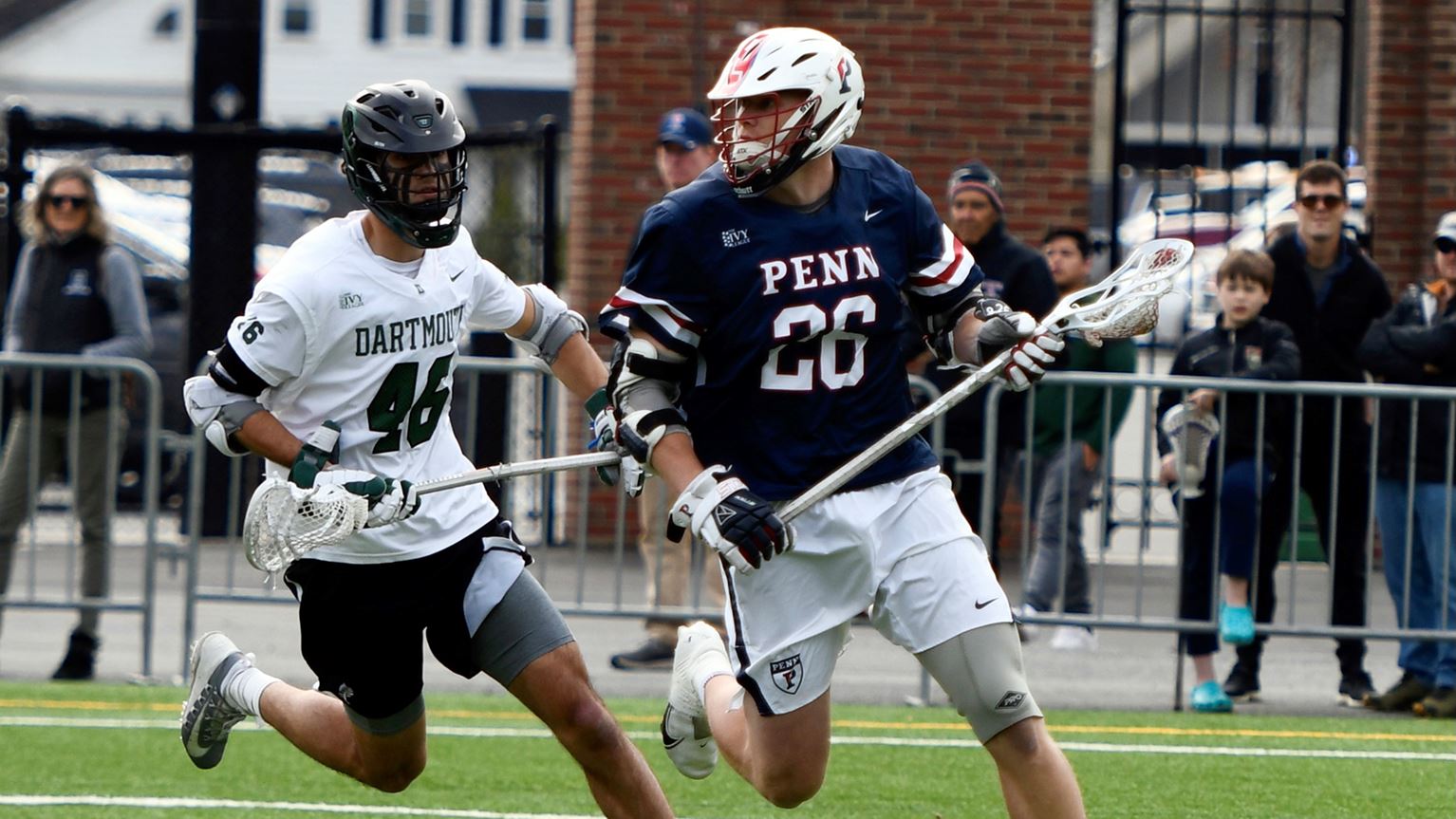 Senior Sam Handley of the men's lacrosse team has been voted Ivy League Player of the Year by Ancient Eight coaches, making him only the fourth player in school history to receive the award, and the first since Chris Conforti in 1991.
From Portland, Oregon, Handley, a team captain, also earned his second unanimous First-Team All-Ivy honor. He is tops on the team in points (66) and assists (33), and ranks second in goals (33). In the Ivy League, he is among conference leaders in points per game and assists per game.
Last weekend in the Ivy League Tournament, he had three goals, four assists, and seven points in Penn's 14-9 semifinal win over top-seeded Brown, and three goals, two assists, and five points in the Quakers' 16-9 drubbing of Yale in the championship game.
Handley was a unanimous First-Team All-Ivy selection in 2019 as well, when he set freshman Red & Blue records in goals (35), assists (26), and points (61). He was also a First-Team United States Intercollegiate Lacrosse Association All-American, an Inside Lacrosse First-Team All-American, Inside Lacrosse Freshman of the Year, the unanimous Ivy League Rookie of the Year, and ECAC Rookie of the Year.
His sophomore season was limited to one game due to injury and the coronavirus, and his junior campaign consisted of one game because of the pandemic.
The Quakers (10-4) will be a No. 3 seed in this weekend's NCAA Tournament and take on Richmond in the first round on Saturday at 2:30 p.m. at Penn Park.