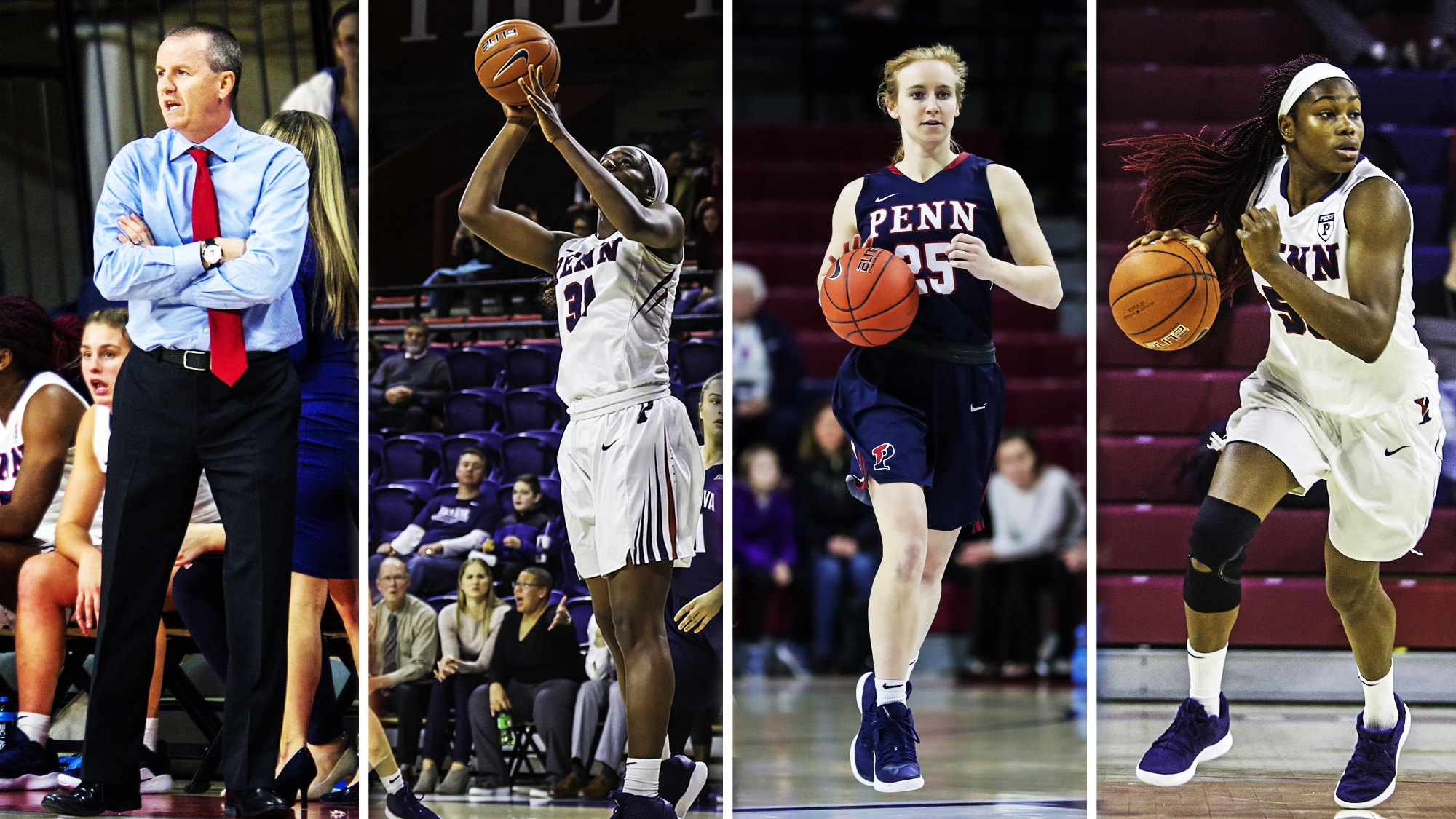 Four members of the Ivy League champion women's basketball team have been recognized by the conference for their spectacular 2018-19 seasons.
Sophomore center Eleah Parker has been named Ivy League Defensive Player of the Year and is a unanimous First-Team All-Ivy selection. She leads the Quakers in scoring (15.6 points per game), rebounding (8.9 per game), field goal percentage (.507), and blocks (88).
Her 3.26 blocks per game average is second in the country and first in the conference.
Seniors Ashley Russell and Princess Aghayere are both Second-Team All-Ivy honorees.
In a team-leading 33.3 minutes per game, Russell, a guard, averages 10.1 points and 6.6 rebounds. She is also tops on the team with 118 assists and 54 steals. She is second in the Ivy League in assists and has the best assist-to-turnover ratio in the conference (2.5).
Aghayere, a forward, is the team's second-leading scorer, averaging 12.1 points per game, and second-leading rebounder, grabbing 6.7 boards per contest. Her .476 field goal percentage is third in the conference.
Head Coach Mike McLaughlin has guided the Quakers to a 22-5 record and picked up his third Ivy League Coach of the Year award. He is the only coach in the conference to win 20 games in each of the last six seasons, and has won four of the last six Ivy League titles.
Penn takes on Harvard in the semifinal game of the Ivy League Tournament on Saturday, March 16, at 8:30 p.m. at Yale.