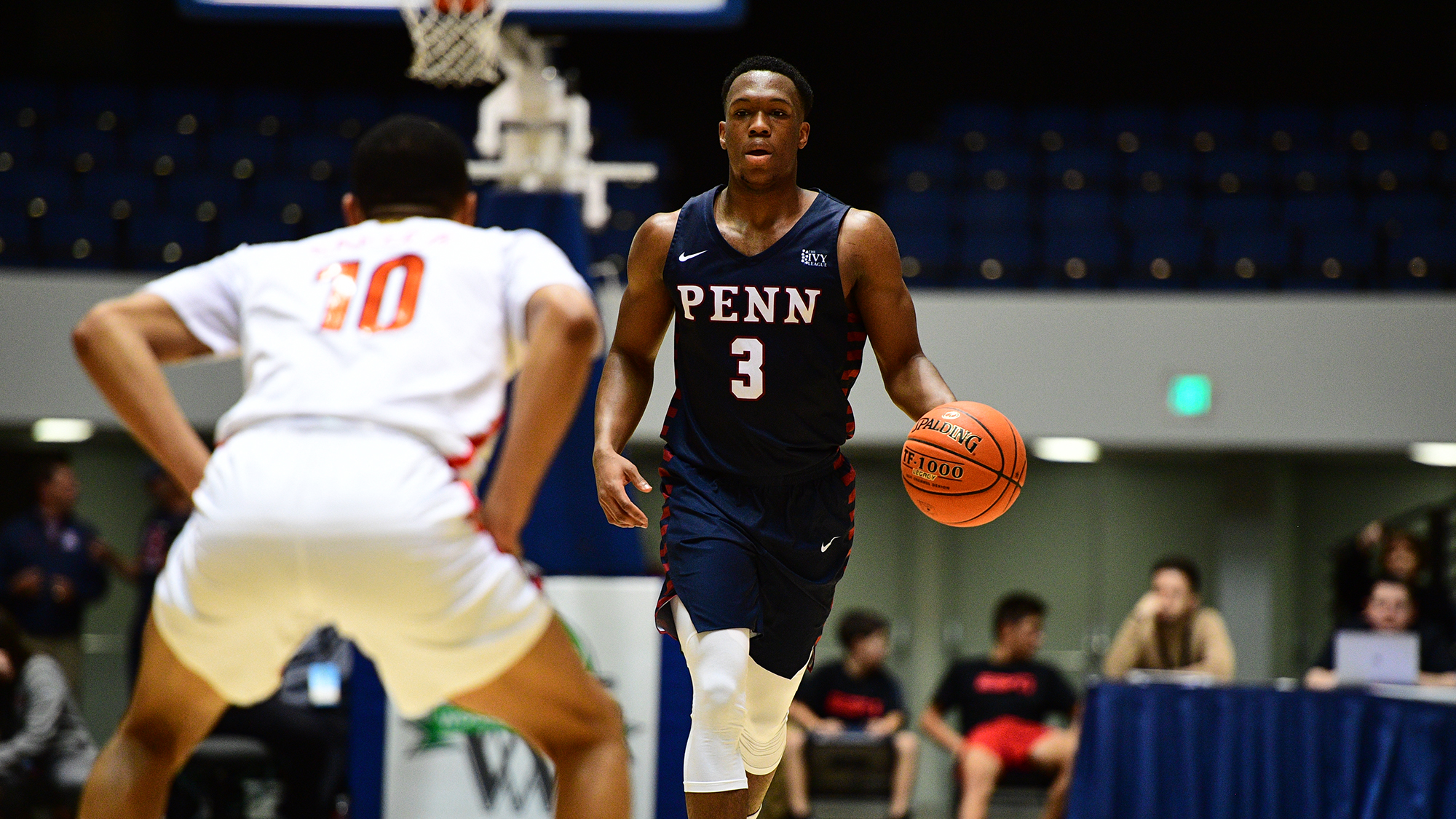 Freshman Jordan Dingle, a guard on the men's basketball team, showed his mettle in his college debut for the Red & Blue, a Nov. 5 battle against Alabama of the SEC in Tuscaloosa.
He had 24 points, seven rebounds, two assists, and two steals in Penn's 81-80 victory, and scored the game-winner with 7.5 seconds left.
Similar success throughout his maiden season has secured Ivy League Rookie of the Year honors.
Dingle, who played 31.3 minutes per game, averaged 13.5 points per contest—third-highest on the team and tenth in the conference—3.4 rebounds, and 2.2 assists. He shot .416 on field goals, .339 from the three-point line, and made a team-high 57 triples. Six times, he was named Ivy League Rookie of the Week, including the final week of the season. He came off the bench and scored 12 points against Cornell and 14 points versus Columbia in two had-to-have wins.
Penn concluded the 2019-20 campaign 16-11 overall and tied for fourth place in the Ivy League with an 8-6 record.
A native of Valley Stream, New York, Dingle is the first Quaker to be named conference Rookie of the Year since Tyler Bernardini in 2007-08.

Senior forward A.J. Brodeur was recently named co-Ivy League Player of the Year. This is only the second time in Penn basketball history that Quakers have taken home both awards, and the first time in 20 years.