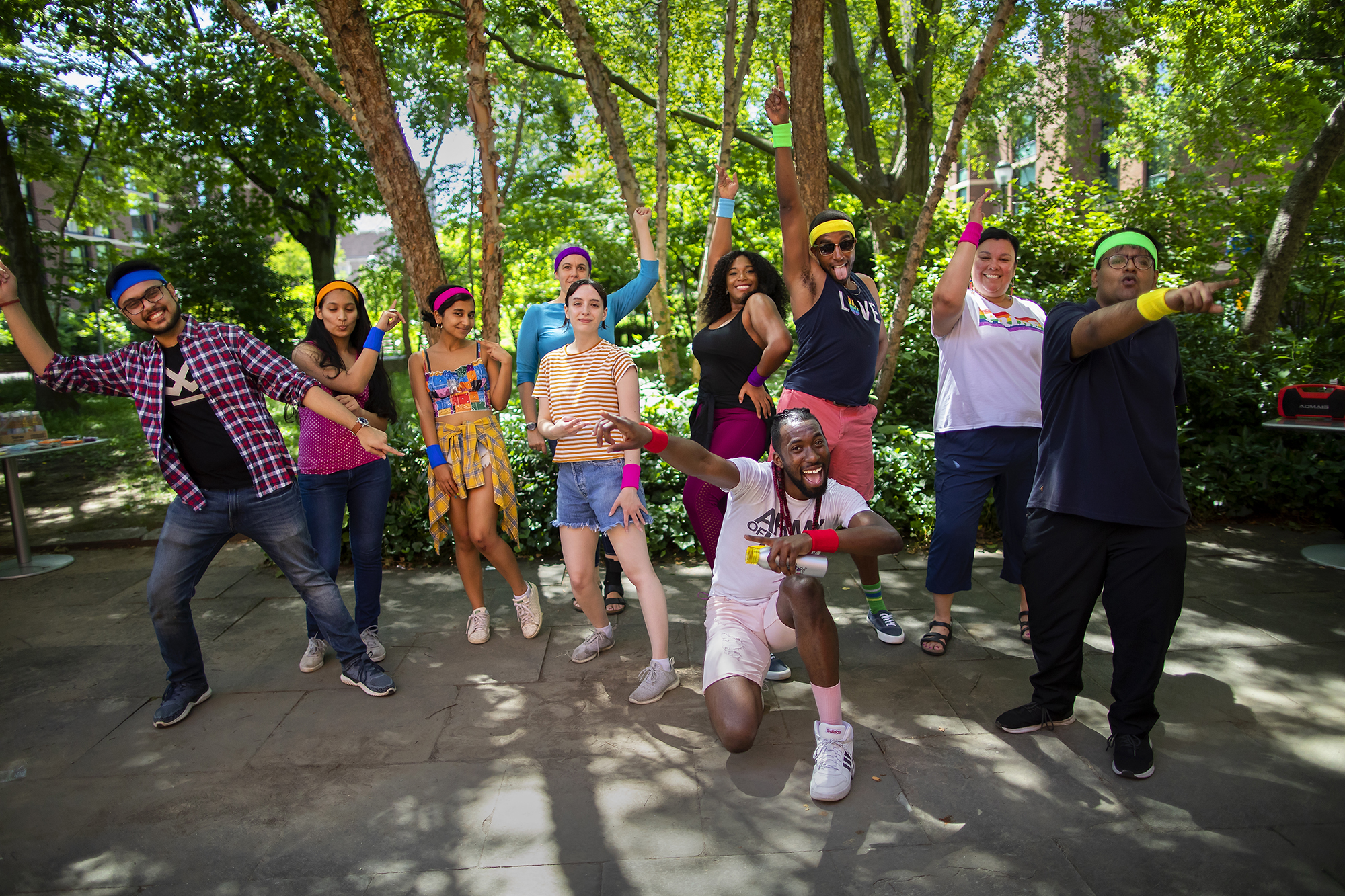 This year, Penn's LGBT Center celebrates its 40th anniversary. The Center is the second oldest of its kind in the country, with its founding director, the late Robert Schoenberg, originally working out of the Student Activities office in Houston Hall. The Center's current home in the historic Robert Schoenberg Carriage House tucked away off Spruce Street was made possible through a gift from David Goodhand and Vincent Griski, both class of 1985.
The Center prides itself on inclusivity and students, faculty, and staff, often use the patio seating for informal lunches and reserve rooms to host events or work on projects.
"Penn's LGBT Center has had my back since I started my Ph.D.," says Ira Globus-Harris a doctoral candidate in computer and information sciences in the School of Engineering and Applied Science.
In addition to providing a safe space for creating community, the LGBT Center has advocated for administrative changes on campus, like creating a map of gender-neutral bathrooms and revamping name changes in Penn's registration system, which now allows students to insert their pronouns and preferred name, Globus-Harris says. "Creating positive change at an institution as large as Penn is hard and slow work, and the Center does an admirable job," they say.
"The Center holds fast to its social justice beginnings, focusing on both individuals and environmental factors, to ensure Penn's LGBTQ+ communities feel welcome," says Erin Cross, the director. "We've done a lot, but we still have more to do. We want the Center to be a place to study, chat, and celebrate—where you truly feel you belong, no matter who you are."
"Don't sleep on the LGBT Center," says Paul Richards, chief of staff and senior director of communications in the Division of Finance. "A lot of people think of the LGBT Center as a resource for students, which it absolutely is. But their wide programming shows that it's also a wonderful resource for staff."