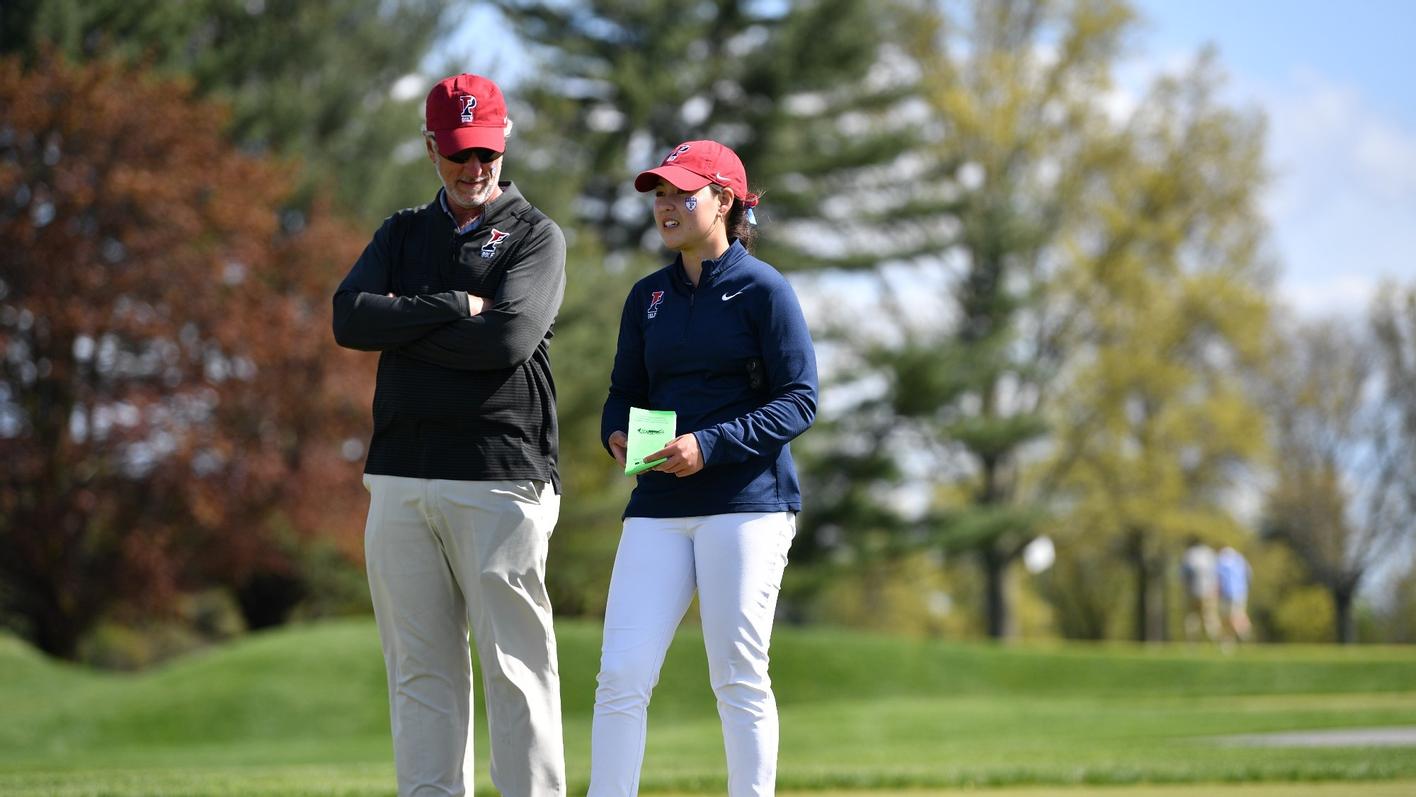 Mark Anderson, head coach of the women's golf team, has been selected Ivy League Coach of the Year by his peers—the first time in history that a Penn coach has received the award.
Anderson, who has coached the Quakers since 2008, led the Red & Blue to the Ivy League title this year, only the second conference championship in school history and the first in 13 years.
Five Quakers—first-year Bridget O'Keefe, second-year Natalie Cao, fourth-year Selina Li, first-year Julie Shin, and fourth-year Susan Xiao—received All-Ivy recognition, the most in program history.
Across his 15 years leading the women's golf team, Anderson has amassed more then 700 wins. In addition to the 2010 conference championship, the Quakers won the ECAC Championships team title in 2009. In 2012, the Red & Blue finished second in the Ivy League; last year, they placed fifth.
Since 2020, Anderson has served as director of instruction at St. Davids Golf Club in Wayne, Pennsylvania. He has been playing golf for almost 40 years and has been an instructor for more than a quarter-century. Multiple times, Golf Digest has selected him as one of the top instructors in the state.
The Quakers' victory in the Ivy Championships earned them an automatic berth in the NCAA Regional Championships. From May 8-10, the 11th-seeded Quakers will compete against five other teams at the PGA National Resort Palm Beach in Florida for the chance to advance to the NCAA Championship, which will take place from May 19-24 in Scottsdale, Arizona.
"We are excited to travel to Florida to compete in the NCAA Regional Championship," Anderson says. "The women have had a great season that culminated in an amazing performance [in the conference championships], and we are hoping to continue that momentum into Regional qualifying. I'm happy with being placed in the Palm Beach regional; this will be our second trip to the Sunshine State this spring, so it should be a comfortable spot for our women."