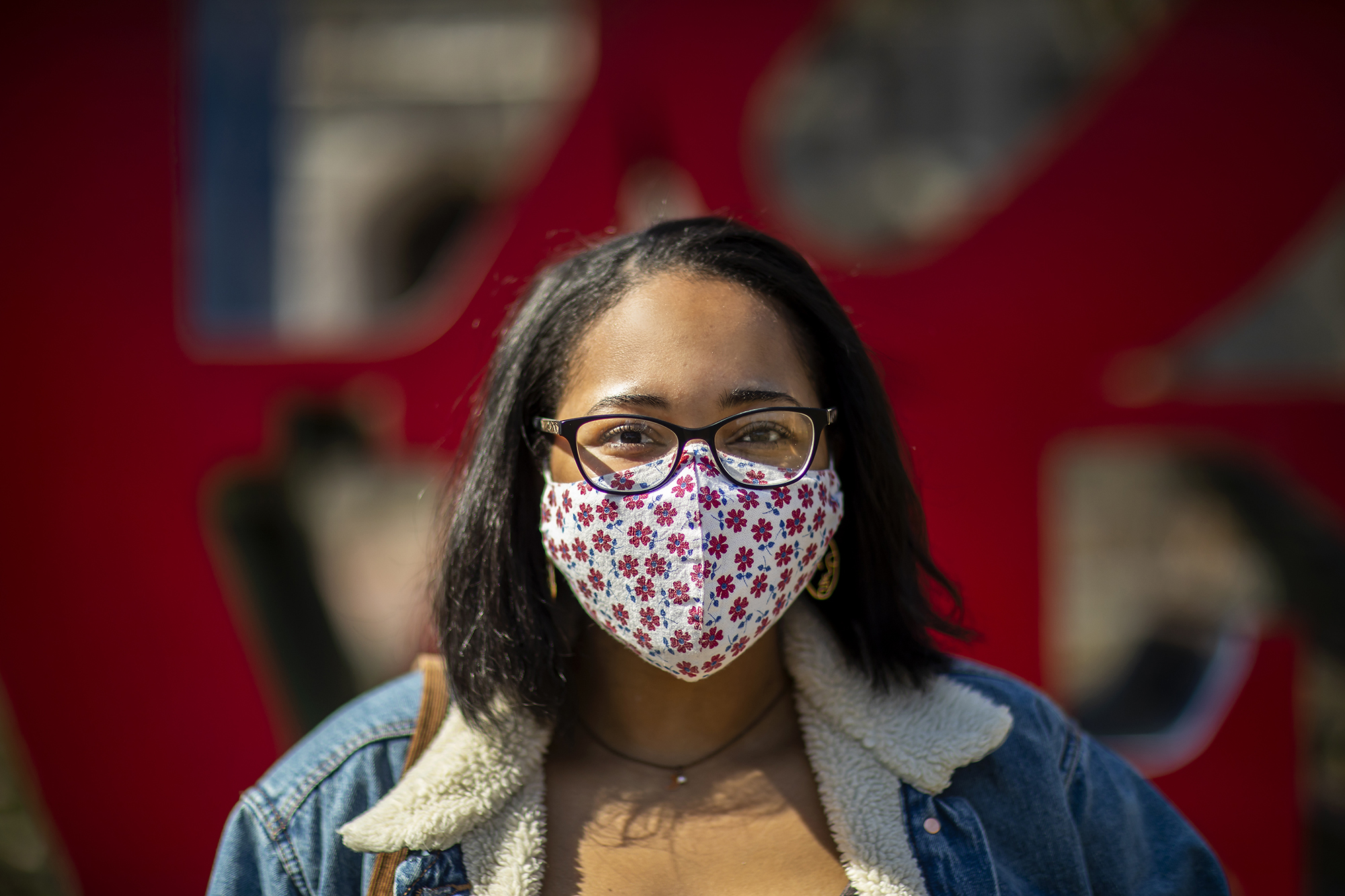 From cotton, cotton blend, plain black, floral, or even bedazzled, the ubiquity of face masks on Penn's campus throughout the pandemic has marked the commitment of the community to do its part to keep everyone safe. The CDC called on all Americans to mask up to prevent the spread of COVID-19 in 2020, and Penn responded with guidelines making masks mandatory on campus. In response, faculty, staff, and students who remained in the city all masked up. While every member of the Penn community received a Penn mask compliments of the Division of Human Resources, masks doubled as both necessity and accessory. And accessories often dazzle, or express the whimsy of the wearer.
As mask-wearing continued throughout 2020 and into 2021, the amount of masks amassed grew—solids, prints, logos, and more. Colors matched or highlighted headscarves or winter coats. On campus, many masks were chosen to coordinate with outfits. Some masks even matched eyeshadow palettes. Still others added pops of color to muted ensembles, advertised alumni status, gave written orders, went wild with animal prints, and celebrated spring with florals and bird patterns. Some mask wearers doubled-up with fabric face coverings over KN95 masks.
As vaccination numbers grow, the responsibility to mask up remains. Herd immunity is projected only once 80% of the population is vaccinated, and Philadelphia, like the country as a whole, has a long way to go. With public schools opening hybrid models for some in-person learning, and more public spaces like gyms and restaurants slowly opening, we can begin to see a slow return to a life lived more in public spaces. But mask mandates will remain, likely for the remainder of 2021. The Penn community is doing a great job being respectful of all mask mandates, and looks great doing it.