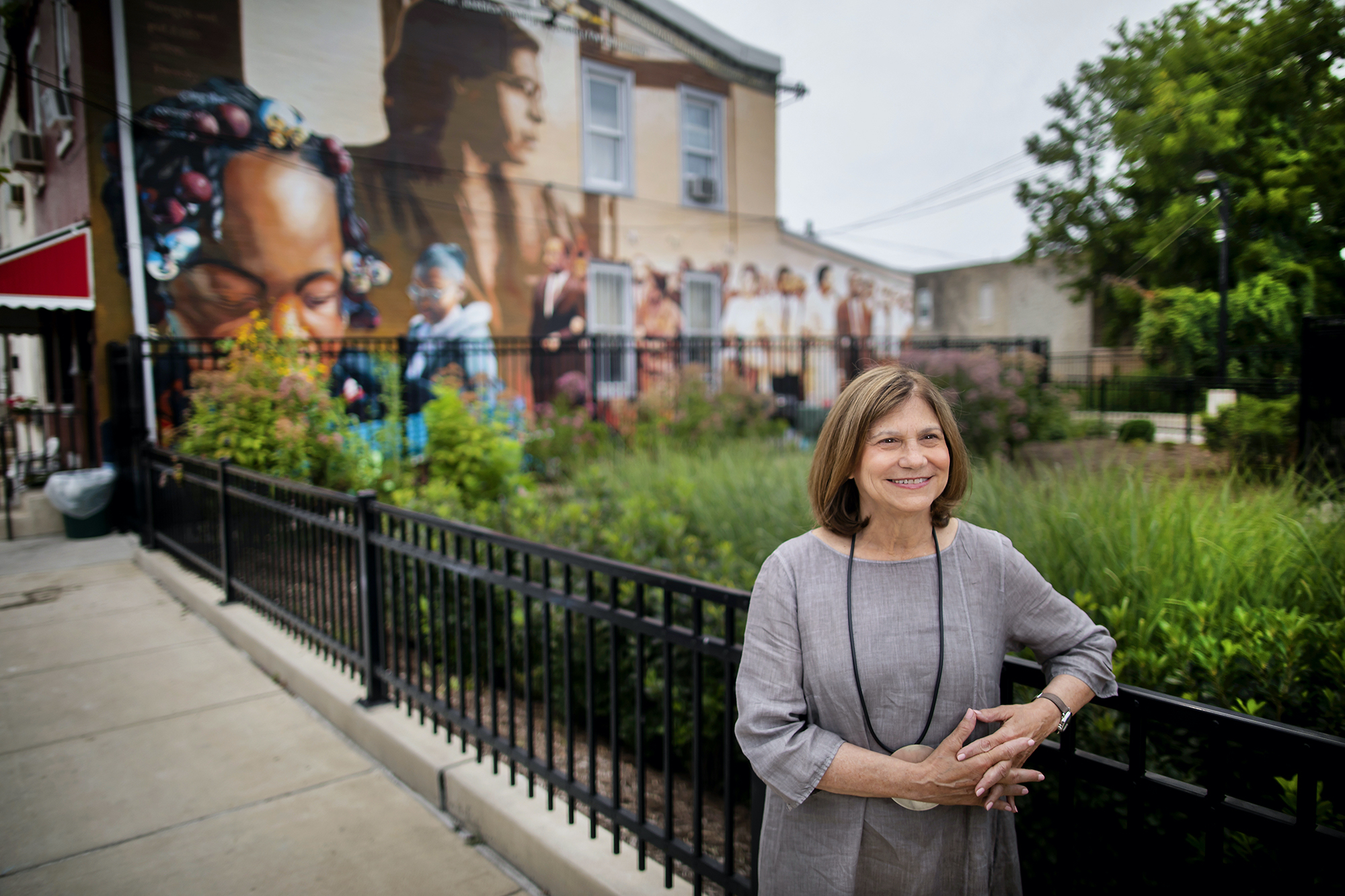 Frances K. Barg has spent decades trying to understand how the field of medicine works. But not in order to treat patients. 
Rather, she's a medical anthropologist, and biomedicine is her field of study. 
"Medicine is a culture like any other," she says. "There are rules about how you behave. There's a specific dress code. There's hierarchy and status and roles that we can learn about and study in the same way we might for more traditional cultures. There are many unwritten rules you can learn about by hanging out within that culture." 
Now, after more than 33 years at the University of Pennsylvania, Barg is taking a step back. 
She technically retired at the end of June, but she's keeping a hand in several research projects, which, over the years, have spanned from subjects as diverse as dermatology and rheumatology to mental health and cancer. She's worked with practitioners and patients to understand their differing viewpoints and find their common ground. And she's guided Penn undergraduate, graduate, and professional students through ethnographic work in Guatemala, Botswana, and West Philadelphia. 
Through it all, she's watched her field evolve to become a key part of patient care. "When I first started, medical anthropologists were rare in medicine," says Barg, whose primary appointment falls in the Perelman School of Medicine. "Now it's much more common because we recognize the importance of social determinants of health and that we have a lot of intractable problems that we need to be creative to solve." 
Working in the hospital setting
It's not unusual for people to think of anthropologists as scientists who only study the past. It's something Barg hears often when people learn what she does. 
Of course, many medical anthropologists do look back, analyzing bones and human remains to understand the environmental conditions that may have led to different ailments hundreds or thousands of years ago. There are also medical anthropologists focused on physiology and bio-social factors. 
Barg falls into a third category, called critical medical anthropology. "It's about being thoughtful of how politics and economics, cultural and social factors, even disparities among populations affect health and illness," she says. "You can certainly do this kind of work from a historical perspective, but it's very productive to do it in modern day." 
When she entered the field after earning her Ph.D. from Penn in 2000, she focused primarily on cancer. From there, she branched out to mental health and a range of other fields, always trying to answer that one big question: How do certain facets—politics and economics and culture—affect the biology that people experience? 
Sometimes she approached this in a hospital setting, like research she conducted with Penn Medicine emeritus professor Stephen Kimmel and colleagues. In trying to understand why congestive heart failure patients were often readmitted to the hospital within 30 days of discharge, the researchers talked to patients and their families, as well as to doctors, nurses, and social workers. "We asked them all what they perceived the barriers were to managing heart failure at home," she says. "Typically, there was no overlap in their answers." 
Eventually the work revealed three types of patients with very different at-home challenges, information practitioners and hospitals could then use to assess and better instruct patients before they left. "The other thing that became clear is that the 'problem' of readmission was only a problem from the health system perspective," she adds. "From the patient's point of view, going back to the hospital was a literal lifesaver. It was a really different way of looking at the issue." 
Working in the community
Much of Barg's research has brought her away from the hospital and into communities like Ambler, about 20 miles north of Philadelphia. For a century, the town was home to a thriving asbestos manufacturing industry, including its waste. There, a cluster of mesothelioma cases—a rare cancer caused almost exclusively by asbestos exposure—emerged.  
In 2014, Barg and colleagues, including Penn Medicine pharmacologists Ian Blair and Trevor Penning, began work there. 
"We knew ahead of time the people in Ambler were concerned about exposure to asbestos, but they had many other questions, too, practical questions about what happens when asbestos gets into the air and why one person develops cancer and another person doesn't," Barg says. "We took those and were able to pull together scientists from across Penn to try to answer them." 
The work there continues under the auspices of Penn's Center of Excellence in Environmental Toxicology, led by Penning. "Without first talking to the community and trying to understand what the real issues were, I don't know that we would've been successful," Barg says. 
She has used that tried-and-true approach in the Guatemalan Highlands as well, in a project with Penn Medicine's Kent Bream and others. In a Tz'utujil Maya town called Santiago Atitlán, a civil war shuttered the only medical clinic, leaving the people there without access to health care. "Several Penn students who had been to Guatemala approached Kent to ask if the University could get involved," Barg says. 
Bream first met with community leaders alone, then with Barg in tow. "We did a community needs assessment to get a handle on the health priorities," she says. They learned that infant and maternal mortality were big issues. So were respiratory diseases due to the use of wood-burning stoves without proper ventilation. And there was concern over issues related to mental health. 
Starting in 2005, Bream and Barg began bringing Penn students to the work with the community. "Each summer, we'd all go down to Guatemala. Students would live with families. They would speak Spanish all the time; some of them learned the Mayan language. And they would spend the summer investigating those health issues," Barg explains. "Up until last summer, we went every year, if not twice a year, and the students did an amazing job partnering with community members to address their questions." 
Looking ahead
The pandemic prevented the Penn team from traveling to Guatemala in 2020. But that didn't tone down students' excitement. Instead, they worked with patients at the Sayre Clinic in West Philadelphia, where Bream is medical director. 
"They conducted a community needs assessment and spent the summer doing that research all online. They were totally into it and really devoted to it, so into and devoted to it, in fact, that they all stayed on and met with us weekly for the whole school year," Barg says. "They identified many issues, especially related to the pandemic." 
Of course, Barg didn't expect her final year at Penn to look so different from the decades preceding it, colored by a virus that circled the globe. But in some ways, the slowing down it necessitated has helped her ease into the next chapter of her life, one whose pages she's still deciding how to fill. She knows she will remain connected to Penn, to the mentoring and research that has enriched her career.
Most of all, she's proud of what she has contributed to the field of medical anthropology. 
"I feel that I've been able to highlight the importance of understanding really serious problems from both a scientific perspective and an insider's perspective," she says. "It's important to have scientific expertise, but it's equally as important to understand what a problem feels like from the inside." 
Frances K. Barg is an emeritus professor in the Department of Family Medicine and Community Health, a senior fellow in the Center for Public Health Initiatives, a senior fellow at the Leonard Davis Institute of Health Economics, and a senior scholar in the Department of Epidemiology, Biostatistics, and Informatics at the Perelman School of Medicine. She is also associated faculty in the Department of Anesthesia and Critical Care, and a professor in the Department of Anthropology at the University of Pennsylvania.