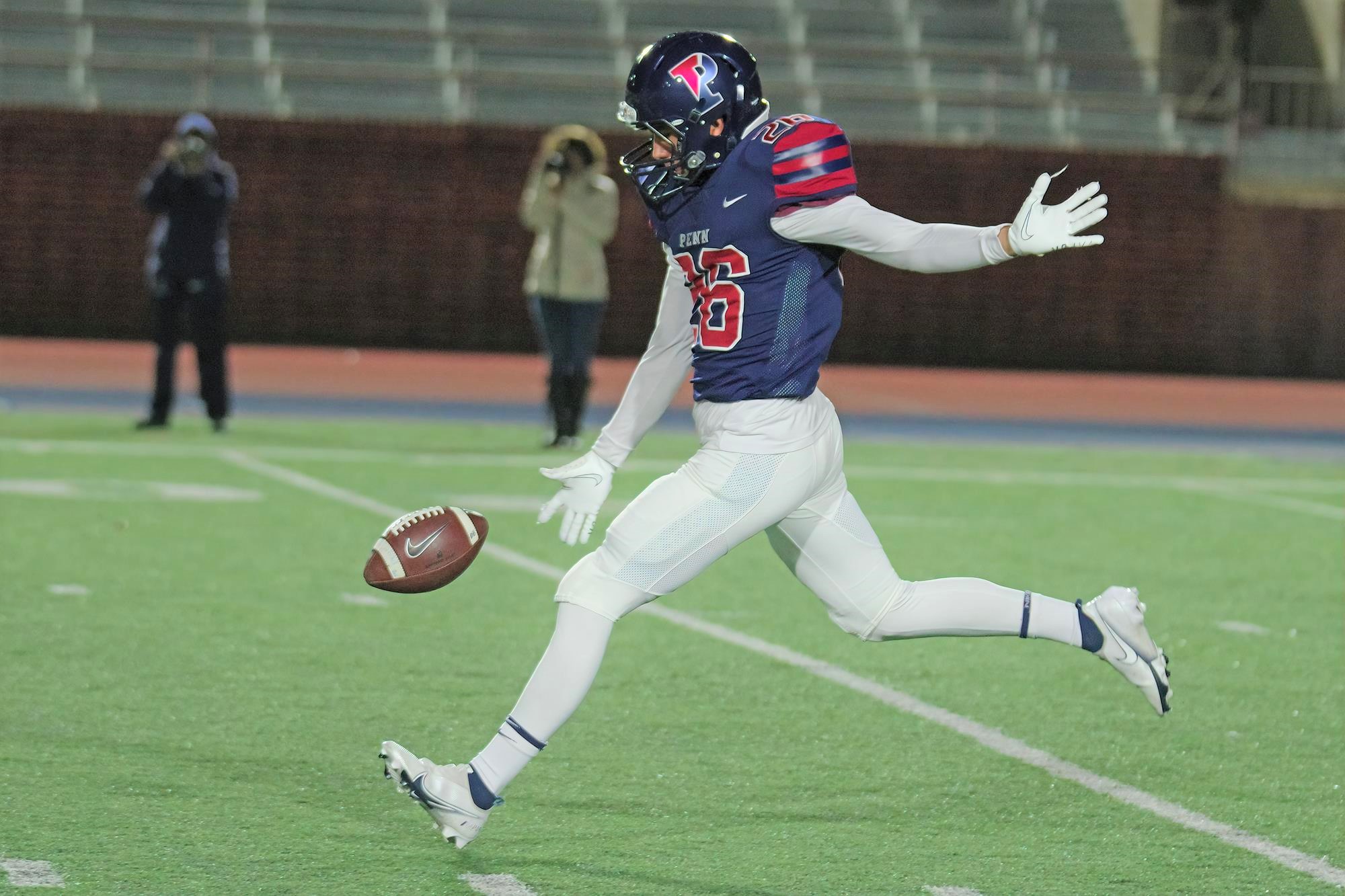 The Collegiate Sprint Football League (CSFL) recently handed out its end-of-the-year major awards, and for the second straight season a member of the sprint football team has been selected Special Teams Player of the Year. Second-year kicker Adrian Montemayor is this year's honoree.
Montemayor, from Santa Catarina, Mexico, was a perfect 4-4 on field goals, with a long of 33 yards, 13-14 on extra point attempts, and he punted 32 times for 1,139 yards, averaging 35.6 yards per punt. Four of his punts landed inside the 20-yard line and 11 of them were fair caught.
Twice this season, Montemayor was received CSFL Special Teams Player of the Week honors: the week of Oct. 11 and the week of Oct. 31. In Penn's 9-6 win over Chestnut Hill on Oct. 7, he made a 24-yard field goal and averaged 34.3 yards on three punts, including one that landed inside the 20-yard line. Versus Mansfield on Oct. 28, he averaged 40.5 yards on six punts, including a season-long 50-yarder, and nailed a 25-yard field goal in the Quakers' 27-24 loss.
A defensive back in addition to a punter/kicker, Montemayor ranked fifth on the team with 32 tackles (17 solo) and had one tackle for loss, two interceptions, five pass breakups, one forced fumble, and one fumble recovery.
The sprint football team concluded the season with a 3-4 record. Eleven players earned All-CSFL honors.