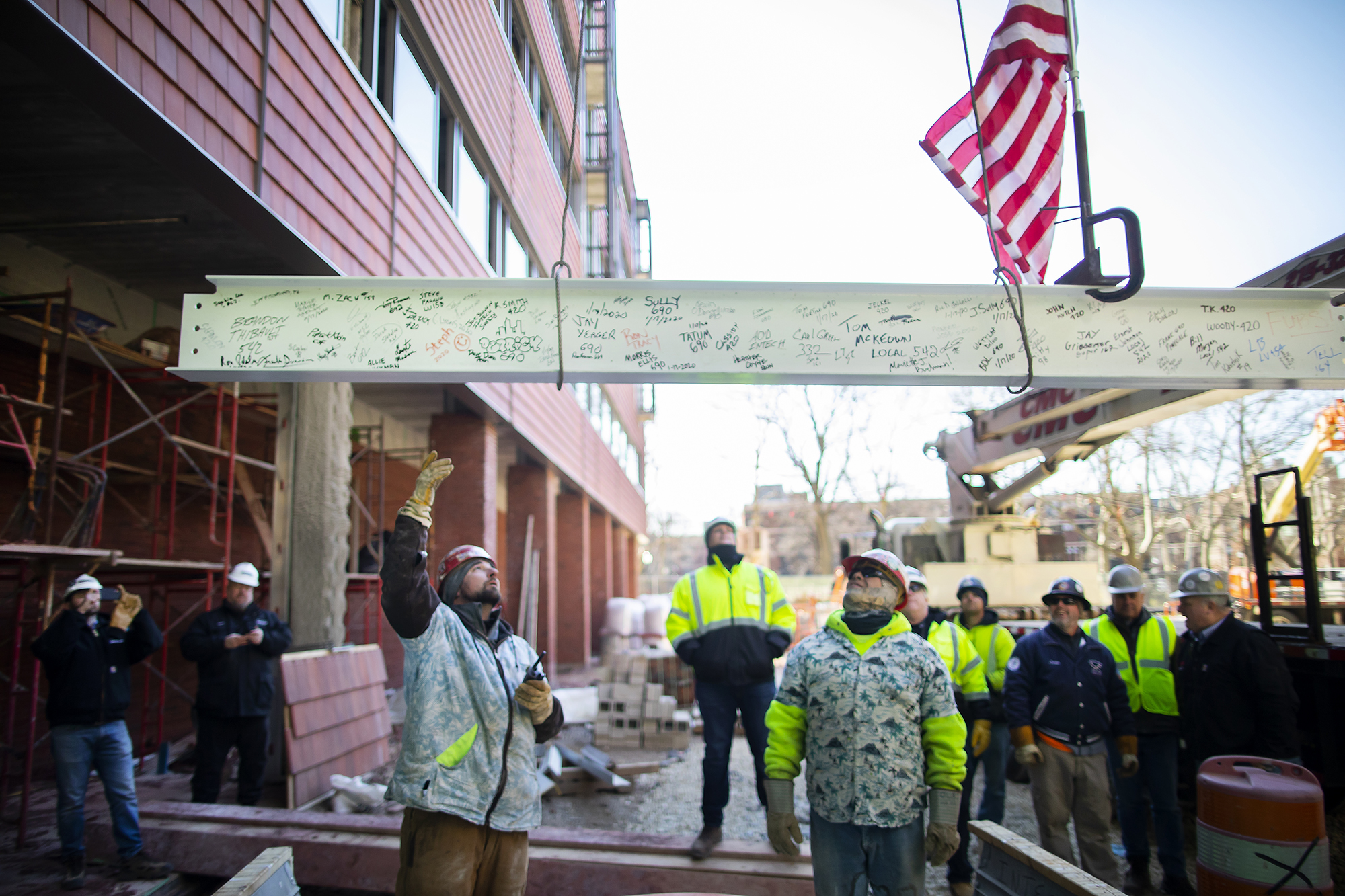 Bundled against the cold, members of the INTECH construction crew and the project team from Penn's Facilities and Real Estate Services joined representatives from Bohlin Cywinski Jackson (BCJ) architects to celebrate the "topping off" for New College House West (NCHW), the new undergraduate college house bounded by Locust Walk and Walnut and 40th streets. 
The ceremony marked a milestone, the placing of the last steel beam of NCHW at the topping-off event on Friday. As part of a long-standing tradition in construction, members of the construction, project, and architectural teams were given the opportunity to sign the last beam before it was hoisted via crane to the top of Penn's newest residence hall.
Construction on the $169.5-million project began in spring of 2018. The topping-off ceremony marks nearly the midway point of construction for the 250,000-square-foot, 450-bed residence that will house sophomores, juniors, and seniors. The facility is expected to open in the fall of 2021.
"This exciting project will serve as a new western gateway to campus," said President Amy Gutmann when the project was first announced. "New College House West will enable more Penn students to participate in the College House system, and it will also give us the capacity and flexibility to continue renovating existing student housing."