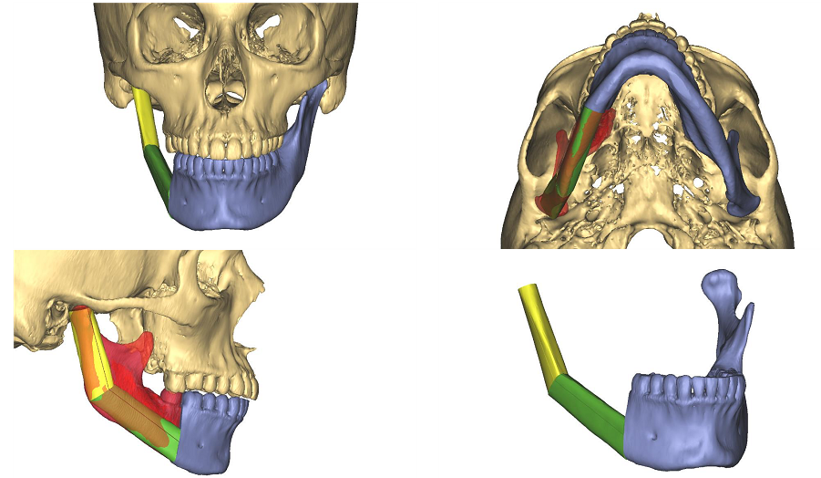 A baby bottle for children born with cleft palate. Chewing gum to break up plaque and prevent tooth decay—or even COVID-19. A mouth guard that can detect infectious particles in saliva.
With support from the Center for Innovation & Precision Dentistry (CiPD), these and other creative approaches to solving oral-health-related challenges are moving from idea to reality.
The Center, launched in January, has been awarded a major training grant from the National Institutes of Health, received awards for new technologies, and published papers on the new findings. Plus it has established a network of partners to push each other forward in studying and developing solutions to pressing challenges in oral health care.
"Today, 3.5 billion people still have oral diseases that are preventable, such as tooth decay and periodontal disease," says Hyun (Michel) Koo, CiPD's co-director and a professor in Penn's School of Dental Medicine. "We need to come up with more precise, more effective approaches to target the people who need them the most and make sure they're accessible and affordable."
As a dentist and scientist with training in food engineering, Koo has watched transformative innovations in medical technology emerge and yet not make a significant impact on oral and craniofacial health in the United States or globally.
Last year, to accelerate progress toward helping with these and other oral health conditions, Koo and colleagues, including Kathleen Stebe of Penn's School of Engineering and Applied Science, joined to launch the CiPD. The effort unites the two schools—and the respective expertise and resource within them—to support ideas that can transform oral-craniofacial care and usher in new clinical treatments and preventive strategies to safeguard health.
"This partnership between Penn Engineering and Penn Dental Medicine will advance new paradigms to attack oral health challenges and train the next generation of researchers steeped in engineering approaches in this space," says Stebe.
Tomorrow's innovators
A major step forward for the initiative came this summer, when the researchers were awarded a T90/R90 grant from the National Institute for Dental and Craniofacial Research. The grant, titled "Advanced Training at the Interface of Engineering and Oral-Craniofacial Sciences," will be co-led by Koo and Stebe and provides nearly $2.5 million over five years to train postdoctoral-level fellows at the intersection of the disciplines, helping them apply cutting-edge approaches in engineering and computational sciences to study disease mechanisms and develop precise yet low-cost diagnostics, therapies, and devices.
"We're hoping the grant will promote cross-pollination and create a culture between these two fields to help dentists develop innovative strategies with engineers," says Koo. "Dentists can learn from engineering principles and tools, and engineers can understand more about the needs of the dental and craniofacial fields. We're providing a platform for them to work together to address unmet clinical needs and develop careers in that interface."
The training program, which plans to welcome its first participants this fall, aims to specifically focus on the oral microbiome, host immunity, and tissue regeneration, each of which ties into different aspects of oral health, from tooth decay and periodontal disease to the needs of head and neck cancer patients. To advance these areas, emerging approaches, from advanced materials, robotics, and artificial intelligence to chloroplast engineering and nanotechonology, will be leveraged.
With a commitment to diversifying the workforce in this area, the program is partnering with universities traditionally underrepresented in postdoctoral training as well as minority-serving institutions to create a pipeline. They're also connecting with diversity programs within the American Dental Association and American Association of Dental Research.
As part of the two-year training, each postdoc will receive mentorship from clinicians, basic scientists, as well as engineers. These mentorships will be focused on research outcomes and readying participants to submit grants and compete for positions in academia or industry.
"This is a career-defining opportunity for outstanding postdoctoral researchers to define new engineering, computational, and applied science approaches in the oral health regime," says Stebe. "We hope highly motivated scholars are attracted by the program's custom-fit training and support."
Part of the program will involve partnerships with industry, so the postdoctoral trainees can more deeply understand product development and regulatory hurdles. "The trainees will be visiting the R&D facilities of Colgate-Palmolive and Johnson & Johnson so they can see the underpinnings of how research outcome gets to market," says Koo. And the CiPD team hopes to recruit more companies to engage with the trainees.
Plaudits and support
To encourage established scientists and clinicians to devote time toward projects that leverage engineering in support of meeting oral health needs, the CiPD is awarding seed funds that address gaps in oral health needs and do so in a cost-effective way.
In a partnership with Jason Moore of the Perelman School of Medicine's Institute for Biomedical Informatics (IBI), the Center is exploring artificial intelligence applications to find new ways to analyze big data and predict diseases, design more effective therapies, and assess the effectiveness of existing ones.
A collaborative work between Shuying (Sheri) Yang of Penn Dental Medicine and Michael Mitchell of Penn Engineering, supported by CiPD seed funds, led to a new Department of Defense grant. Their project investigates inflammatory mediators and ionizable lipid nanoparticles to deliver drugs against bone defects, which has implications for people with craniofacial disorders.
A project led by CiPD core member and Penn Dental Medicine professor Henry Daniell won the Innovation in Dental Medicine and Engineering to Advance Oral Health (IDEA) Prize, an award developed in partnership between CiPD and the Penn Center for Health, Devices, and Technology, or Penn Health Tech. That recognition will help fund a project Daniell is pursuing with Daeyon Lee of Penn Engineering and others to create a plant-based chewing gum that can degrade dental plaque and perhaps even deliver biopharmaceuticals to reduce infectious particles of SARS-CoV-2 in saliva.
Another Center-supported prize, the inaugural Advancing Oral and Craniofacial Health Award, under the umbrella of Penn Health Tech Accelerator program, was recently bestowed on Eugene Ko of Penn Dental Medicine. He and Shu Yang of Penn Engineering are developing a specialized bottle system to improve feeding and growth outcomes for children born with cleft palates.
The Center's work is earning attention from within the University and well beyond. Koo was named Emerging Inventor of the Year at the Penn Center for Innovation's 2020 awards ceremony, recognizing his use of nanoparticles and microrobots to eliminate biofilms, such as dental plaque.
On a global stage, the International Association for Dental Research announced last week that Penn's César de la Fuente, a Presidential Assistant Professor with joint appointments in the Penn Medicine and Penn Engineering, and Koo, his co-investigator, won the organization's 2021 Innovation in Oral Health Care Award. Their project, developing a low-cost mouthguard that can sense biomarkers in saliva for the rapid detection of pathogens, will receive $50,000 to continue advancing the technology toward clinical application.
While still in its early days, CiPD's grand ambitions are already transforming into progress in labs around campus. And partnerships with Penn Dental Medicine's Center for Clinical and Translational Research, Penn Health Tech, IBI, and the Penn Center for Innovation will speed that progress into biotechnologies that, one day soon, may have a tangible impact on care.
"There is a huge opportunity here to revolutionize the field of dental medicine by integrating engineering," says Koo. Adds Stebe: "And to train the experts at the forefront of both fields."
Hyun (Michel) Koo is a professor in the Department of Orthodontics, Division of Community Oral Health, and Division of Pediatric Dentistry in the University of Pennsylvania School of Dental Medicine and co-director of the Center for Innovation & Precision Dentistry.
Kathleen Stebe is the Richer & Elizabeth Goodwin Professor in the Department of Chemical and Biomolecular Engineering in Penn's School of Engineering and Applied Science and co-director of the Center for Innovation & Precision Dentistry.