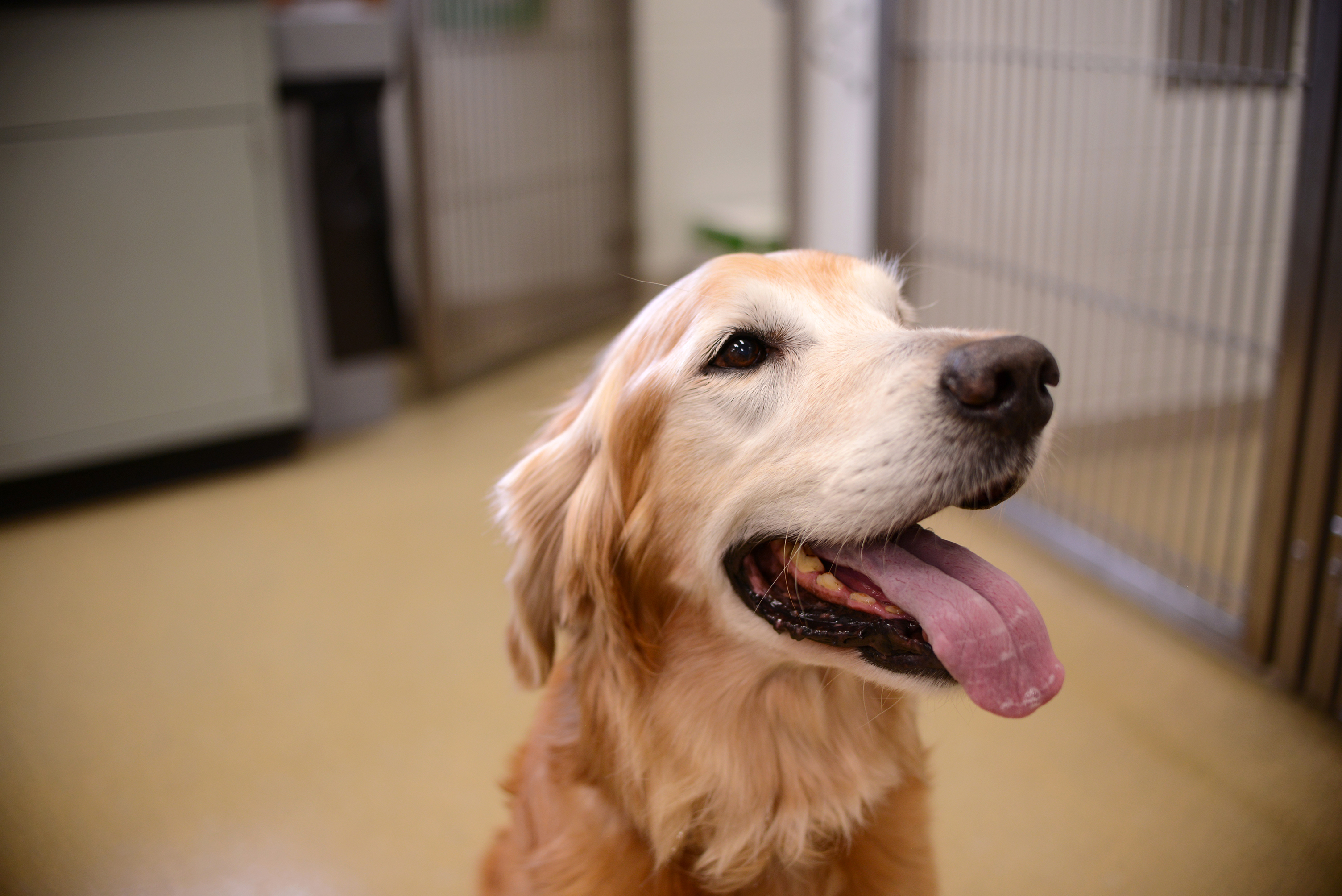 More than being devoted companions, dogs share essential aspects of their biology with humans. While cancer scientists frequently use cells lines and rodent models to study how diseases arise and respond to experimental therapies, dogs naturally develop many of the same cancer types as people do and receive some of the same drugs, including immunotherapies, which mobilize the patient's own immune system to fight tumors.
Funding to support clinical trials of immunotherapies in dogs was part of the Cancer Moonshot launched by then-Vice President Biden in 2016. The next year, a team at Penn led by the School of Veterinary Medicine's Nicola Mason, won a grant from the National Institutes of Health (NIH) to serve as the Data Coordinating Center for PRECINCT, short for Pre-medical Cancer Immunotherapy Network for Canine Trials. The Perelman School of Medicine's Qi Long joined as a co-lead in 2018 to enhance the project's data science expertise.
Earlier this fall, the Penn team was awarded another grant, providing more than $500,000 a year to continue that work for another five years, with a goal of furthering scientific research to identify new therapeutic approaches that may translate from dogs to humans.
The center collects clinical trial data from 10 veterinary and medical academic sites—five awarded in 2017 and an additional five awarded in 2022—across the country. In doing so, the coordinating center ensures each trial acquires high-quality data from canine patients receiving cutting-edge combination immunotherapies in a standardized way.
"Ultimately, the goal is to propel the field of comparative oncology forward," says Long, a professor of biostatistics in the Department of Biostatistics and Epidemiology.
As leaders of the Data Coordinating Center, Long, Mason, and colleagues also help with collaboration and communication across the network. And Mason, herself a veterinary internist, has led collaborative immunotherapy clinical trials in pet dogs with lymphoma, osteosarcoma, and hemangiosarcoma. Mason recently received a separate NIH grant to pursue studies into a novel adoptive cell therapy approach to treat solid cancers including osteosarcoma, a type of bone cancer that affects both dogs and children.
"The lines between human and veterinary medicine are starting to blur," says Mason, the Paul A. James and Charles A. Gilmore Endowed Chair Professor in Penn Vet's Department of Clinical Sciences and Advanced Medicine. "Within this network we have a collaborative and interactive group of veterinary and medical clinician scientists who are advancing clinical translation of novel immunotherapeutics in canine patients and discovering correlative biomarkers of response that will inform future human studies. As veterinarians we have a vested interest in helping our canine patients, but our overriding focus is to use the data from canine clinical trials to inform human trial design and accelerate discovery and improvements in human cancer care."
Long and Mason, both part of Penn Medicine's Abramson Cancer Center, see their continuing contributions as a means of fueling new research and discovery.
"The work that Qi and Nicky are doing is filling a critical gap in our efforts to find new and effective therapies for cancer," says Robert Vonderheide, director of the Abramson Cancer Center and the John H. Glick Abramson Cancer Center Professor at the Perelman School of Medicine. "The canine immunotherapy Data Coordinating Center is a wonderful example of Penn's ability to join forces, bridging expertise in human and animal medicine, to accelerate discoveries that have meaningful implications for patient care."
The researchers say that the center and network also acknowledge the growing recognition of the value of comparative oncology, especially when dogs, as a "parallel patient population," as they are called, bear such similarities to humans.
"The Data Coordinating Center is laying the groundwork to ensure that clinicians—doctors and veterinarians alike—have the best evidence at hand when it comes to selecting treatment plans for their cancer patients," says Ellen Puré, director of the Penn Vet Cancer Center and the Grace Lansing Lambert Professor of Biomedical Science in the School of Veterinary Medicine. "These kinds of cross-disciplinary projects can catalyze discovery and highlight the important role of scientific models like the dog for advancing cancer biology and care."
Expertise from two fields
Long, who directs the Bioinformatics and Biostatistics Core of the Abramson Cancer Center, is the founding director of its Center for Cancer Data Science, and is associate director for cancer informatics in the Penn Institute for Biomedical Informatics. His expertise in data management, biostatistics, and bioinformatics is of special relevance to the PRECINCT work.
"There is a long tradition of running coordinating centers in human clinical trials," Long says. "They help ensure consistency in data collection across sites, harmonize the data, and allow potential data integration, enabling researchers to identify important common signals to really accelerate innovation in that regard. We're now employing that experience on the human medicine side to enhance the rigor of veterinary clinical trials, including analysis of correlative data collected in these trials."
The network's 10 clinical trial sites are headquartered at nine institutions: University of California, Davis; University of Alabama, Birmingham; Colorado State University; Tufts University; the University of Minnesota; Mayo Clinic; North Carolina State University; Purdue University; and Penn. The Penn team facilitates the transfer of all data to an National Cancer Institute (NCI)-supported data commons, known as the Integrated Canine Data Commons, "making the data accessible to the broad research community and potentially offering more power from larger sample sizes," Long says.
The work closely aligns with the Penn Vet Cancer Center's efforts, Mason says, where clinician-scientists such as herself have conducted trials of trusted and novel therapies on dogs with cancer and closely tracked patient response.
Mason says the coordinating center benefits from learning from the human clinical trial community. And because the equivalent community in veterinary medicine is much smaller, such learnings can be implemented nimbly to effectively and collaboratively ensure consistency across sites.
Toward a new approach for solid tumors
Progress in this area is informing Mason's ongoing studies, including one recently supported by NIH's NCI as part of the five new sites for PRECINCT, to probe the role and therapeutic value of genetically engineered invariant natural killer cells in canine osteosarcoma.
While one of the most successful immunotherapies, chimeric antigen receptor (CAR) T cells—in which a patient's own T cells are taken out of the body, edited to target cancer, then reinfused—can wipe out cancers of the blood, the approach has been less successful in effectively combating solid tumors, like osteosarcoma. Mason and colleague Antonia Rotolo, a postdoctoral researcher, are thus investigating a twist on CAR T. In the new study, the researchers are engineering tissue-homing invariant natural killer T (iNKT) cells, a rare white blood cell subtype, to express a CAR. iNKT cells can be donated by healthy individuals for use in cancer patients.
"Unlike T cells, these cells express an invariant cell receptor, which means you can transfer them from one individual to another without causing graft-versus-host disease," Mason explains.
The cells have other unusual properties. For example, they can behave like so-called "killer T cells" to eliminate tumor cells, but can also modulate the immune system, coaxing it to accept them rather than fight them off as foreign.
An overarching goal of using iNKT cells is to see whether they could become a universal immunotherapy platform. Mason and Rotolo's early research—working to find out what properties make the best iNKT cell donors and what culturing methods can be employed for clinical scale production—is already underway.
Growing a shared understanding
The PRECINCT network holds annual meetings, often in collaboration with other Cancer Moonshot networks including the Immuno-Oncology Translational Network and the Pediatric Immunotherapy Discovery and Network, where results from studies such as Mason's can be shared and discussed, ideally "catalyzing new ideas across the networks," Long says.
With this second round of PRECINCT funding, each new trial site has a co-principal investigator involved from human oncology. Mason welcomes this, both to increase cross-species learnings, and because learning from dogs, in particular, carries a special significance to many.
"Who doesn't want to work with dogs! Many of our medical collaborators own dogs and are very excited at the prospect of finding new ways to treat their pets and advance human cancer immunotherapies at the same time," Mason says.