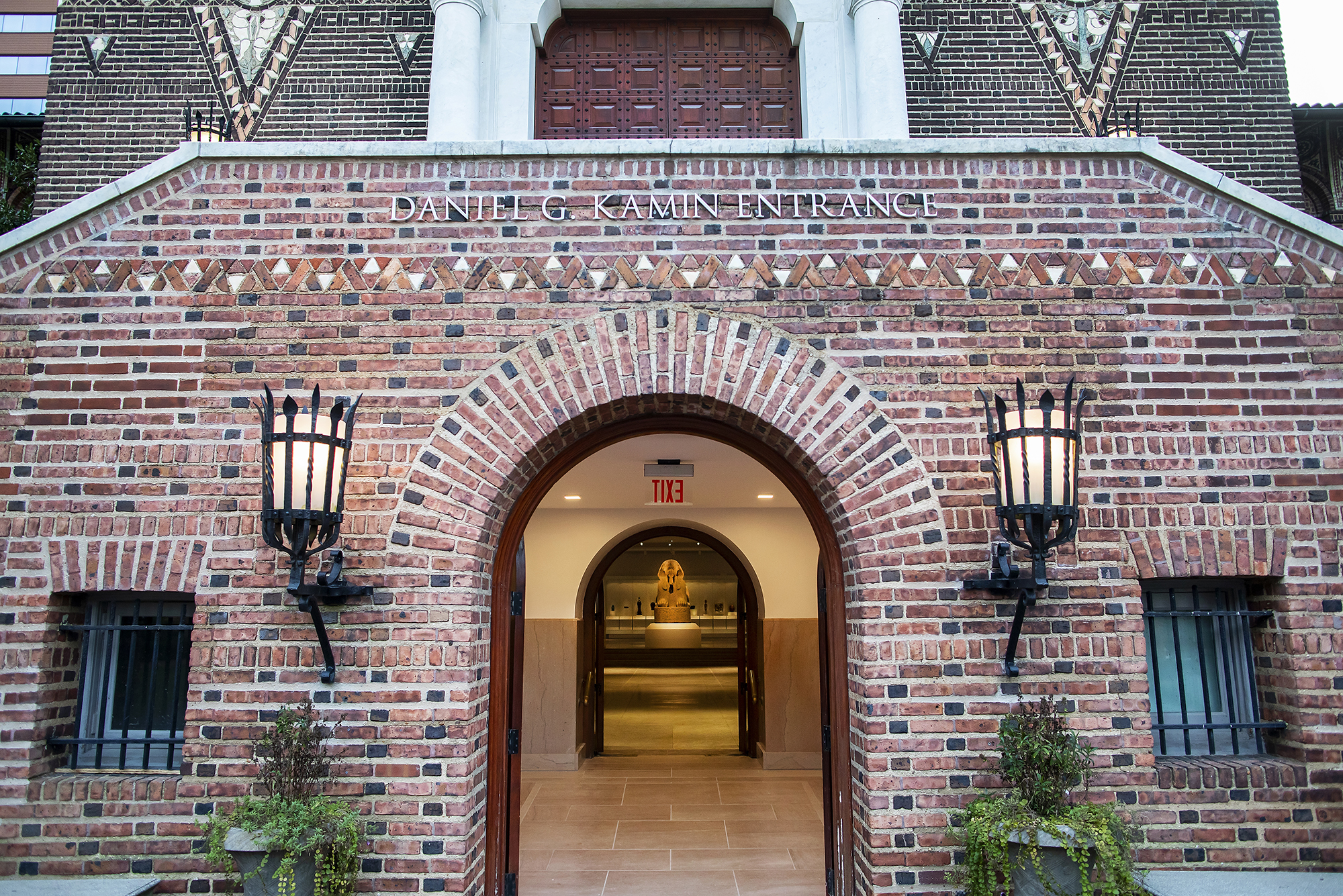 The Penn Museum has been awarded a $750,000 challenge grant from the National Endowment for the Humanities (NEH). The grant will help catalyze fundraising for the renovation of the Egyptian Wing as the Museum shifts into the second phase of its Building Transformation project.
"This grant will enable us to re-envision our Ancient Egypt and Nubia Galleries, giving visitors the opportunity to experience the majesty and ingenuity of ancient Egypt and spark new understanding about the people who lived there long ago," says Amanda Mitchell-Boyask, co-interim director and executive director of advancement.
Renovation of the Egyptian Wing will include reconstruction to reinforce and reconfigure the space for new Ancient Egypt and Nubia Galleries. The upper galleries will display 23-foot columns from the 13th-century-BCE Palace of Merenptah, the only pharaoh's palace outside Egypt, and the lower galleries will include an intact Old Kingdom tomb chapel. The new galleries will also display, for the first time, the Museum's collections from ancient Nubia.
The grant will support air conditioning and electrical and mechanical upgrades throughout the entire Egyptian Wing and add individual study spaces and a seminar room to the storerooms, expanding access to the collections for students and researchers.
As a challenge grant, the NEH will provide $750,000 once the Museum has raised $3 million in gifts from other donors for the project.
Other recent grants to the Museum from the NEH include a $215,000 NEH CARES emergency-relief grant to support operations and public engagement through digital programming during the pandemic, and a $215,000 grant in 2017 for renovations related to accessibility to the Middle East Galleries, the first to open as part of the Building Transformation project.
Other galleries that have been renovated as part of the transformation project include the Africa Galleries, the Mexico and Central America Gallery, the Sphinx Gallery and main entrance, and the Harrison Auditorium, all unveiled in November of 2019.
The NEH made the announcement as part of $32.8 million awarded in grants to support 213 humanities projects in 44 states, the District of Columbia, and Puerto Rico. The grant to the Penn Museum is one of only six, and the largest, awarded to projects in Pennsylvania.
Francesca Russello Ammon, an associate professor in the City and Regional Planning and Historic Preservation departments in Penn's Weitzman School of Design is part of a team that was awarded an $86,000 NEH digital humanities advancement grant. As part of that project, Ammon is collaborating with colleagues from Swarthmore College and the Boston Public Library. The team will partner with the Getty Research Institute, which recently digitized artist Ed Ruscha's extensive archive of Los Angeles street photography. The project will involve the creation of computational methods to stitch together large collections of photographs and layer in historical data to allow for new insights about rapid postwar urban change and development.