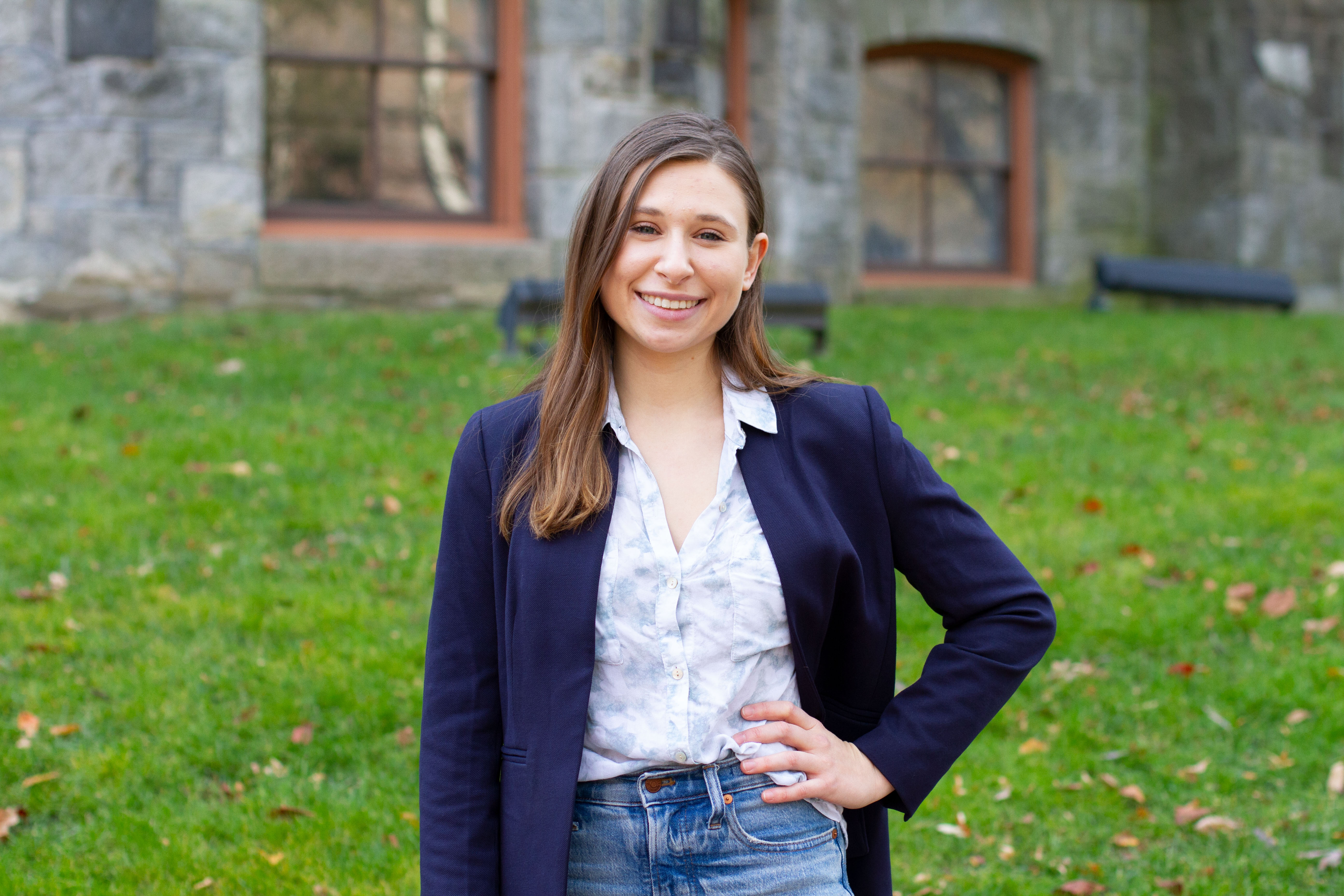 University of Pennsylvania senior Erin Hayes has been awarded a Gates Cambridge Scholarship to pursue a Ph.D. in astronomy at the University of Cambridge in England. 
From Phoenixville, Pennsylvania, Hayes is a Roy and Diana Vagelos Scholar in the Molecular Life Sciences majoring in astrophysics, with a minor in math in the College of Arts and Sciences. She is submatriculating to also receive her master's degree in physics in May.
Hayes is one of 23 Gates Cambridge Scholars chosen this year from the United States. About 60 recipients worldwide will be chosen and announced by April. The scholarship covers the full cost of studying at Cambridge for as long as four years, as well as additional discretionary funding. 
At Cambridge's Institute of Astronomy, Hayes plans to "study supernovae in the near infrared as a probe of the accelerated expansion of the universe" and continue her efforts to "increase the involvement of women and underrepresented groups in physics through mentorship and advocacy," she wrote in a statement.
At Penn, Hayes has been active in astrophysics research since 2019 when she began working as an undergraduate research assistant with Masao Sako, professor of physics and astronomy and undergraduate chair. Hayes' research on dark matter and the transient universe includes black holes, microlensing, and supernovae. Her research earned the Roy and Diana Vagelos Challenge Award in 2021. 
In addition, Hayes is a mentor and tutor through Women in Physics, the Vagelos Happiness Project, and the West Philadelphia Tutoring Project. In addition, she is chair of the student Performing Arts Council's Dance Arts Council, a member of the Penn Astronomical Student Association, and a member of the Kappa Iota Chapter of Sigma Kappa sorority. 
Hayes is Penn's 33rd Gates Cambridge Scholar since the program's beginning in 2001. More information about the Gates Cambridge Scholarship is available from Penn's Center for Undergraduate Research and Fellowships.