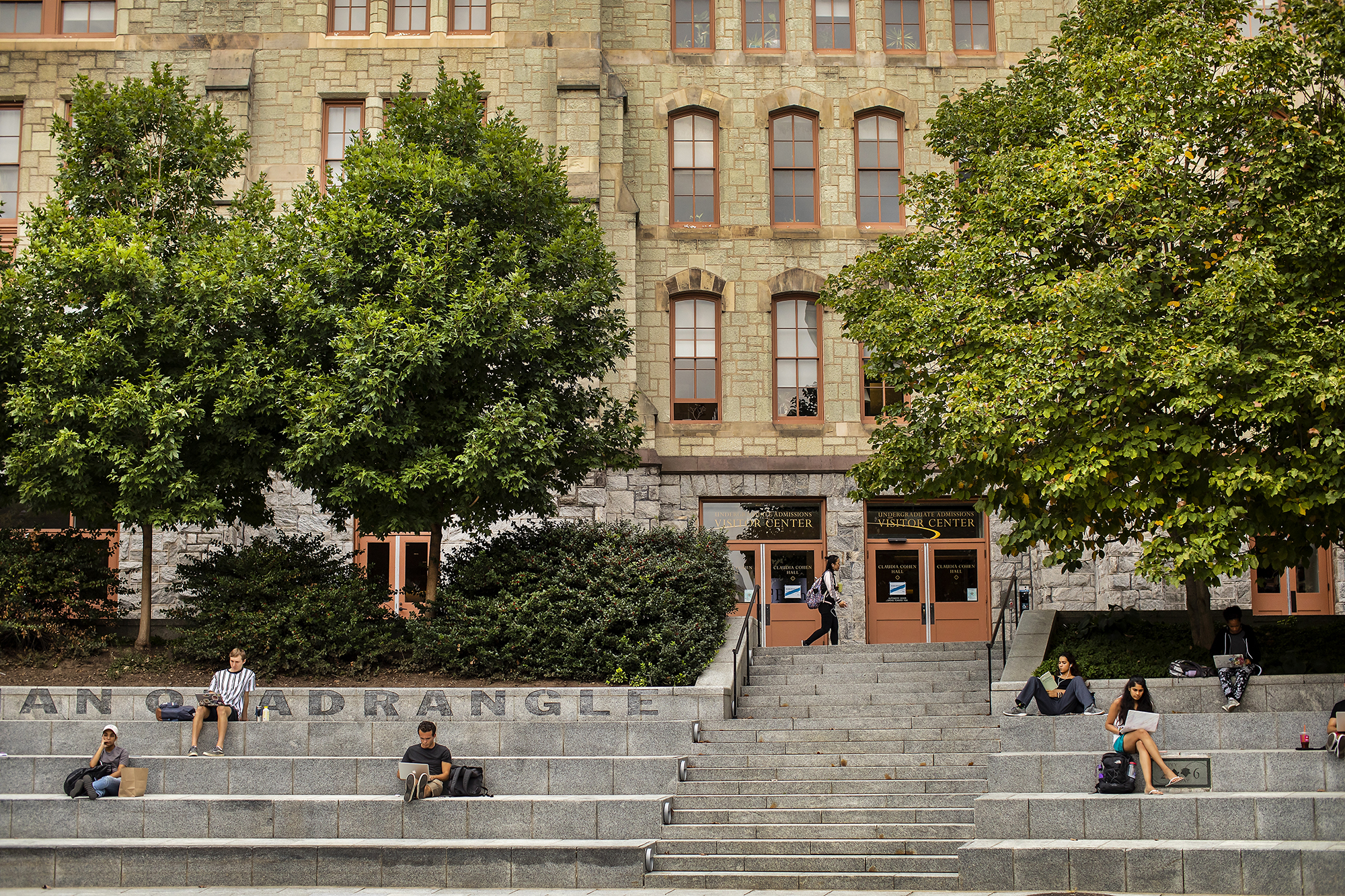 Each year, the CASE Circle of Excellence Awards (CASE) recognize hundreds of institutions whose talented staff members advanced their organizations through innovative, inspiring, and creative ideas. CASE's districts in the U.S. and Canada offer awards programs to recognize and celebrate outstanding programs and individuals.
Five Penn Today writers and one photographer are among dozens of CASE members being recognized for extraordinary work. Their creative and innovative ideas will serve as inspiration for countless others.
In case you missed them the first time around, read this year's CASE award-winning stories from Penn Today.
Legacy keepers, by Kristina García. Original publication date: Feb. 24, 2021
A history of forgetting of Black heritage and achievements marks not just Philadelphia but America in general, says Randall Mason of the Stuart Weitzman School of Design, one of the experts interviewed for this story. He says preserving Black history is a civil rights issue that is an increasing priority in the city. "What does Philadelphia want to pass down to future generations?" asks Mason. "Preservation consists of an ongoing conversation about what things the city wants to keep around to remind its people about who they are."
Playing it safe, by Katherine Unger Baillie. Original publication date: March 16, 2021
Musicians who play wind and brass instruments rely on their breath to produce sweet sounds. But how can they proceed when a pandemic means their exhalations could pose a danger to their colleagues or audience? Physicians and scientists from Penn supported The Philadelphia Orchestra in addressing this question, with the ultimate goal of allowing the ensemble to play together safely again in Philadelphia's Verizon Hall.
Broadband expansion, by Brandon Baker. Original publication date: June 18, 2021
A key inclusion of the infrastructure package proposed at that time by the Biden Administration included a large investment in broadband expansion. Penn experts discuss the many challenges to implementing expansion in a way that is efficient and equitable, citing implications for work, commerce, and education. "Broadband has created what has long been known as the 'homework gap,' and with the pandemic and the shift to virtual education, the gap became a chasm," says Christopher Yoo of the Law School.
Poetic license, by Louisa Shepard, writer; Eric Sucar, photographer. Original publication date: Oct. 27, 2021
Whether eliciting thoughts about poetry from thousands of participants around the globe online, or from a dozen students sitting in a circle in the Kelly Writers House, Al Filreis of the School of Arts & Sciences creates community while encouraging discussion, an inclusive approach that forms the foundation of his many endeavors since coming to teach English at Penn in 1985. In this comprehensive profile, the writer interviewed Filreis, as well as a diverse set of long-time professors, Writers House staff, and former students, including a couple who met in his course on the Holocaust whose son took that same course.
Historic move, by Katherine Unger Baillie and Michele W. Berger, writers; Eric Sucar, photographer. Original publication date: Nov. 1, 2021
In an eight-hour effort coordinated down to the minute, 310 patients moved into Penn's new building, the Pavilion. The 17-story, 1.5-million-square-foot addition to the Hospital of the University of Pennsylvania campus is the biggest capital building project in the University's history, ushering in the next era of health care at Penn. For a way into the story about the opening of the massive, gleaming new building, the writers bookended their piece with the experience of one patient on moving day—when he and hundreds of others were literally transported by nurses and staffers, and even joined by some hospital administrators—from the older hospital facility across the street to the Pavilion.
Zoonotic disease, by Katherine Unger Baillie. Original publication date: Oct. 25, 2021. This story was published in Penn Today and Bellwether, the School of Veterinary Medicine's magazine, and was submitted and won through Bellwether.
The Institute for Infectious and Zoonotic Diseases, launched by Penn Vet and forging partnerships across the entire University, aims to bolster Penn's capacity to understand and develop diagnostics, treatments, vaccines, and cures for diseases that can be passed from animals to humans. "We live in an infectious world," says immunologist Christopher Hunter, the institute's inaugural director. "There are many emerging infectious diseases that are profoundly significant for public health, and many of these are zoonotic."
Other Penn organizations won writing awards, including the School of Veterinary Medicine's magazine Bellwether, Wharton Magazine, Omnia from the School of Arts & Sciences, and The Pennsylvania Gazette, the University's alumni magazine, to name a few. To see details, visit the winner's gallery.