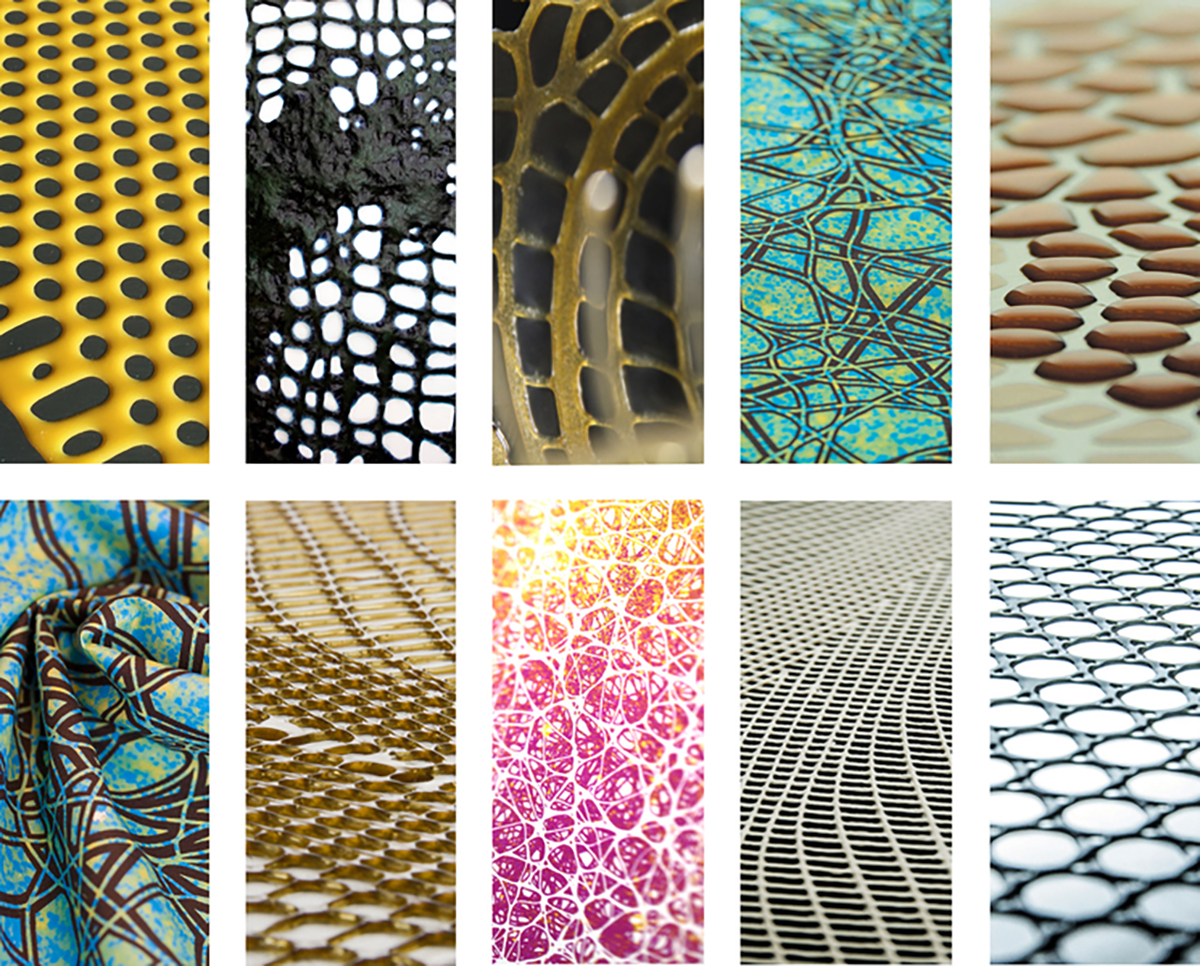 Now in its fifth year, The Sachs Program for Arts Innovation announced its 2022 cycle of grantees, contributing to a total of $288,000 in funding for the year and 49 grants. The Sachs Program launched in 2017 thanks to a $15 million donation from Keith and Kathy Sachs, who are Penn alumni. 
"I think the vision of Keith and Kathy to make a gift specifically to be holistic and fund across campus has addressed a need in the Penn community," says John McInerney, director of The Sachs Program, noting that grants tend to range anywhere from $250 to $25,000. "We believe adding this support for creative practice and its integration with the larger campus has made a real impact."
New this year are two categories of grants that expand the program's reach: Alumni Art Awards, providing up to $3,000 to alumni to further develop their work; and Community Partnership Grants, supplying up to $15,000 to support collaborations between Penn and community arts and civic organizations and organizers. The creation of the Alumni Art Awards category reflected an increased interest among alumni for grant opportunities after they were eligible for two rounds of responsive grant cycles in 2020 and 2021, funding artists and projects that supported Black and Asian American and Pacific Islander communities. The grants support continued practice, rather than specific projects.
Multidisciplinary artist and 2012 graduate of the College of Arts & Sciences Angbeen Saleem, one of six alumni awarded grants, intends to use her funds to develop a short film about a young Pakistani girl coming to terms with her unibrow—but with a tone that is described as sweet and lighthearted. The main character of the story confronts her eyebrows as they come to life and begin speaking to her.
In her project description, Saleem expresses a desire to push back against the notion that the stories of marginalized communities need to be serious.
"It's important to note [the film is] lighthearted and sweet, not because heavy things are not worth making but because I feel many people from marginalized backgrounds often get pushed into making only serious art with a message because we are deemed to be our communities' representatives," Saleem writes, "which often translates into not being allowed to be fun."
The Community Partnership Grant category, meanwhile, has five winners, with partnerships ranging from the Netter Center and the Paul Robeson House & Museum to the Middle East Center in collaboration with Al-Bustan Seeds of Culture and Past Present Projects.
"I think what's important to note about this category is that we aimed to support true partnerships, and the ones that rose to the top really demonstrated that," says Chloe Reison, associate director of The Sachs Program. "These are not cases of Penn leading a project with a little bit of support from an outside partner. They are collaborative, non-hierarchical relationships. And the projects really benefit from that."
Both new categories, says Reison, were the most applied to this year. 
Among the partnerships awarded this year is the "Philadelphia Jazz Oral History Project," a collaboration between the Kislak Center for Special Collections, Rare Books, and Manuscripts and the Philadelphia Jazz Project, Ars Nova Workshop, PhillyCAM, and Philly Jazz Musicians. The project will capture, through audio recordings and video performances, how Philadelphia jazz musicians and their mentees influenced the evolution of jazz and popularized it. The project, which essentially maps the trajectories of Philly jazz musicians and the development of the "Philadelphia Sound," will be archived in and accessible through the Kislak Center, as well as presented as a one-hour television special on PhillyCAM TV and as a limited jazz radio series on WPPM FM radio. 
In the Artistic Residency Grants category, the Asian American Studies Program was awarded funding for "The Third Space: Unfurling Diasporic Arts of South Asia," with an intention to develop a series that highlights the diasporic arts of South Asia in American contemporary art. Aisha Khan, founder and executive director of Twelve Gates Arts Gallery in Old City, will be in residency for that project in spring 2023. 
For the Student Grants category, which had six grantees this Spring (Student Grants were awarded both in the Fall and Spring semesters) with funding providing up to $4,000 for individuals or informal groups, Riana Gideon of the School of Social Policy & Practice (SP2) and the Stuart Weitzman School of Design was awarded funds for "Beginning & End of Life Caregiving: A Photovoice Project." Gideon studies in the MSW/MFA dual degree program and will use her photography experience to explore caregiving at the beginning and end of life, in collaboration with the Intensive Care Nursery at the Hospital of the University of Pennsylvania, where she currently interns, and the Penn Memory Center. The hope is to highlight the experiences of parents caring for children born prematurely, as well as caregivers for people facing dementia at the end of their lives—giving them a voice by applying a "photovoice" curriculum to teach people to use photography to represent their traumatic experiences and work through them.
"The intersection of artistic practice and health care is really an interesting field, but it's one where [Gideon] has this sensitivity and experience in both areas, and I think that's really powerful; her practice is rigorous and she is knowledgeable about the issues related to these communities," says McInerney. "It's not as easy as it may seem to combine art and creative practice with issues as complex as health care. It has to be done sensitively, and this project really struck everyone as that."
Faculty and staff had four projects awarded this year under the Independent Creative Production Grants category, with up to $8,000 awarded for a project. As one of these project grantees, Laia Mogas-Soldevila will develop "Bio Quotidian," a collection of everyday objects made with innovative biomaterials like shrimp shells, fungi roots, algae cell walls, and other biodegradable materials that don't damage the environment. The idea is to bridge the arts and sciences while also introducing a new bio-aesthetic culture.
And two projects are among the recipients of the Curricular Grants category this year, which provides $8,000 for innovative approaches to teaching in the arts and humanities. Ph.D. student Breanna Moore will teach Reparations for Descendants of Enslaved Africans in the U.S.: History & Practice, a research seminar in which students will research and document slavery and racial discrimination against African Americans in Philadelphia. The course will be listed under the School of Arts & Sciences and in association with the Netter Center/ABCS. Kaitlin Pomerantz, meanwhile, will develop a cross-departmental course in the Weitzman School that aims to ground creative practice in social and ecological awareness, examining questions of extraction, production, nature, and matter.
The 2022 grant recipients were celebrated on May 10 in the new Arts Lounge at the Annenberg Center for the Performing Arts, with 2020 and 2021 grant recipients also recognized. The program also, of course, celebrated five years of growth, impact, and innovation. 
"I think on the one hand, it's like, 'That's only a number,' but if you dig into that number, you can see the range of projects we've been able to support during those five years, and I do feel that we've been able to fund interesting projects, many of which were catalytic," says Reison. "And that feels important. If you look back at everything we've supported in five years, it feels significant."
Find the full list of 2022 Sachs grant recipients at SachsArts.org.