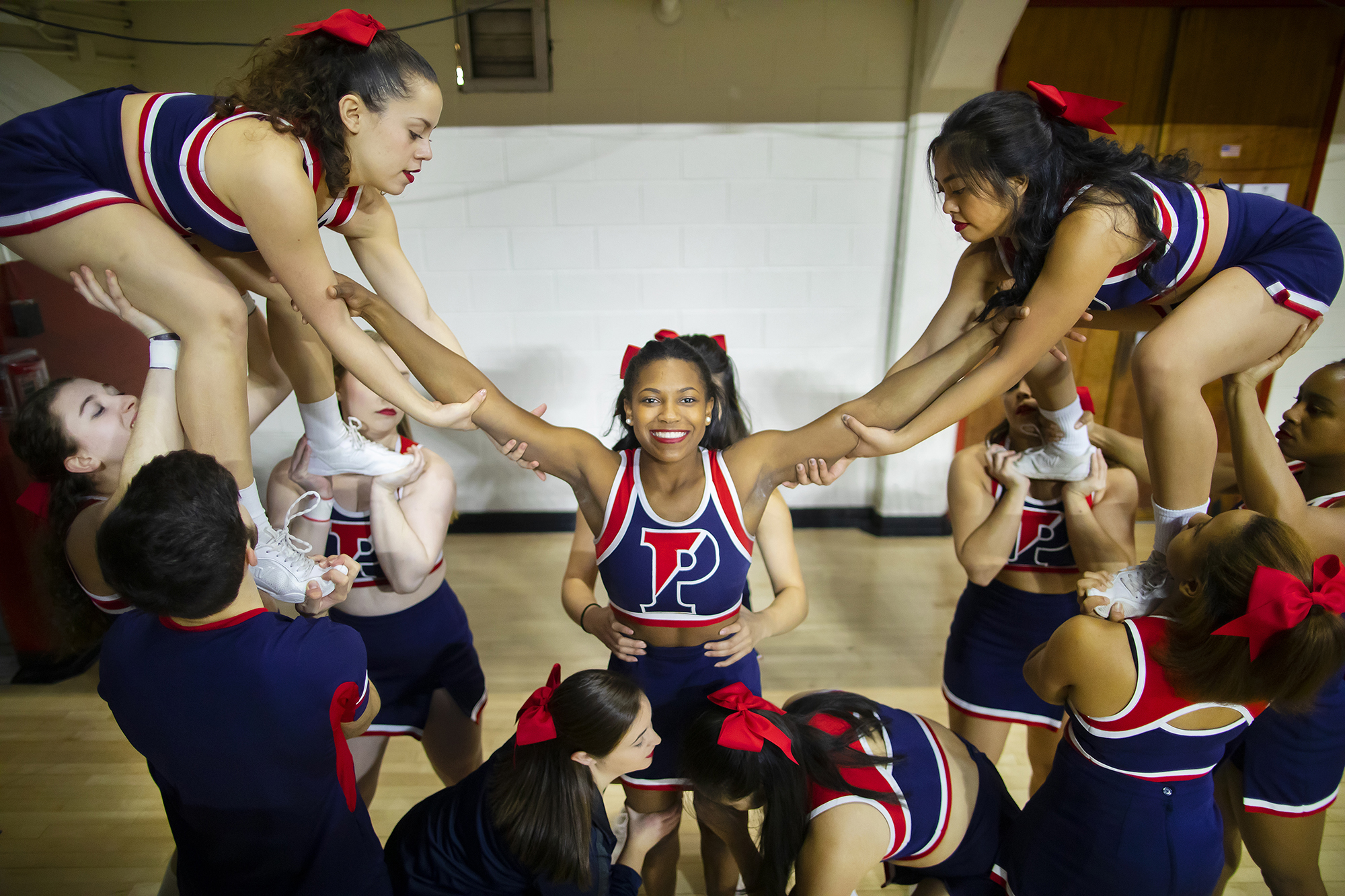 The cheerleading team has the longest season of any sports team at Penn, beginning with camp in August before classes start and running all the way through the end of the basketball season in March.
Junior Maya Moore, a health and societies major from Silver Spring, Maryland, is in her third season cheering for the Quakers. Although she had no previous cheerleading experience, she says she was interested in trying out for the squad as a freshman because she enjoys being part of a team.
"Athletics have always been a part of my life," she says. "I love exercise, I love having teammates, and knowing that there are other people that I can depend on, especially coming to a really big school like Penn. I wanted to know other people and have that really close connection. And beyond that, I have a lot of school pride so cheerleading was an ideal way for me to be able to showcase that."
Penn Today met up with Moore in Weightman Hall to chat about the training and practice involved with being a cheerleader, flipping and flying in the air, and her interest in health and medicine.