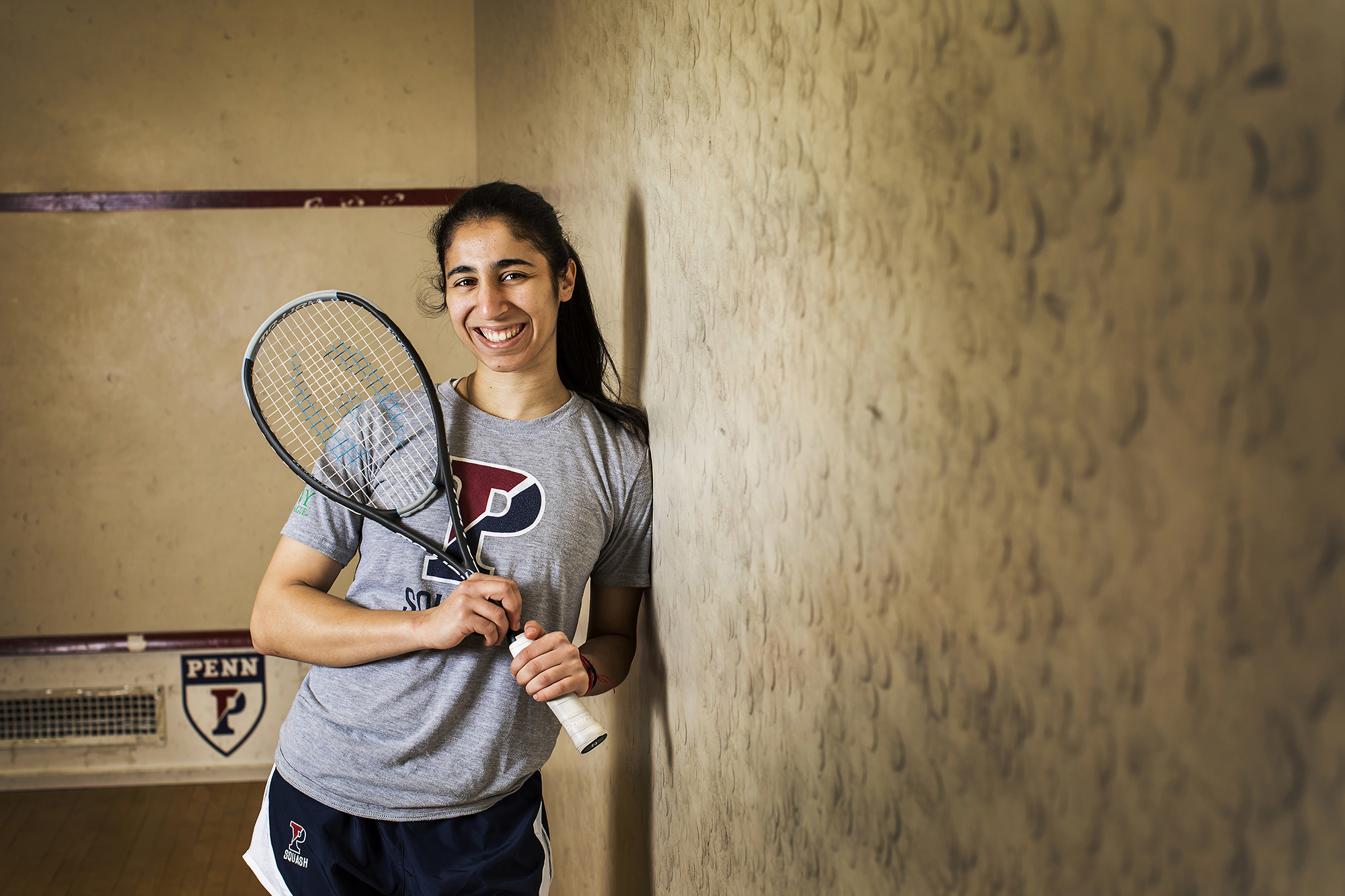 Senior women's squash player Reeham Sedky has been bestowed the 2019 Betty Richey Award by the College Squash Association (CSA). Named after one of the founders of the women's individual national tournament, the distinction—the CSA's most prestigious women's individual honor—is given each year to a women's college squash player who best exemplifies the ideals of squash in her love of and devotion to the game, her strong sense of fairness, and her excellence of play and leadership. 
A Sammamish, Washington, native, Sedky is a former national champion, United States Olympic Committee Squash Athlete of the Year, two-time Ivy League Player of the Year, three-time First-Team All-Ivy selection, and three-time First-Team All-American. Her career record at Penn is 63-4, including undefeated sophomore (15-0) and junior (20-0) campaigns. This season, she is 13-1.
"Over the past four seasons, Reeham Sedky has continued to show why she is one of the best and most dedicated players in program history," says Director of Squah Jack Wyant. "I hope this award validates all of the hard work that she has put in to get to this point. A leader on the court, Sedky was named a team captain. She is also just as dedicated off of it, where she carries a heavy engineering and computer science course load, and has been an Academic All-Ivy League honoree."
Sedky is only the fourth Penn player to win the award, and the first in 16 years. She will complete in the CSA Individual National Championships this weekend at Brown University.