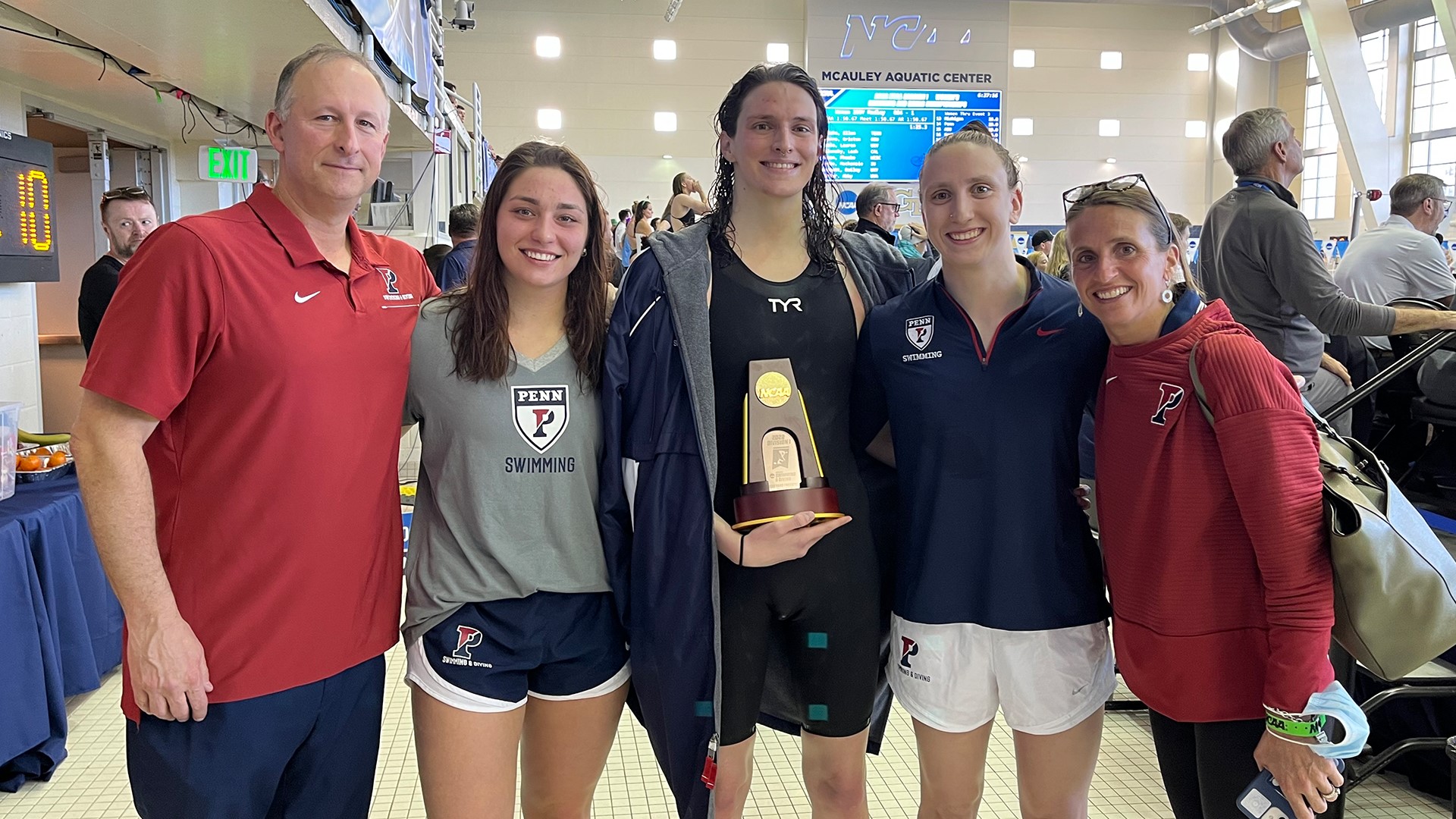 For the first time in the history of the women's swimming and diving team, a Quaker has won an individual national championship.
Senior Lia Thomas of Austin, Texas, finished first in the 500 freestyle at the 2022 NCAA Division I Women's Swimming and Diving Championships in Atlanta on Thursday with a time of 4:33.24, a new school record. Emma Weyant of Virginia finished second and Erica Sullivan of Texas placed third. Speaking with ESPN after the race, Thomas said, "I didn't have a lot of expectations for this meet. It means the world to be here and be with two of my best friends and teammates and be able to compete."
Thomas is the first female Ivy League swimmer to win a national title in 22 years, and the first Penn swimmer to win an individual national title since Chris Swanson of the men's swimming and diving team won the 1,650 freestyle in 2016.
In addition to the 500 freestyle, Thomas also competed in the 200 freestyle on Friday at the NCAA Championships and the 100 freestyle on Saturday. She finished fifth and eighth, respectively, and earned First-Team All-American honors in all three events.
For the season, Thomas set new school records in the 100 freestyle (47.37), 200 freestyle (1:41.93), 500 freestyle (4:33.24), 1,000 freestyle (9:35.96), and 1,650 freestyle (15:59.71).
At the Ivy League Championships, where she was named High Point Swimmer of the Meet, Thomas won the 100 free, 200 free, and 500 free, and was part of the 400-relay team that won gold in a pool and school record time of 3:17.80. The relay win marked the first time in program history that Penn won a relay event at the Ivy League Championships.