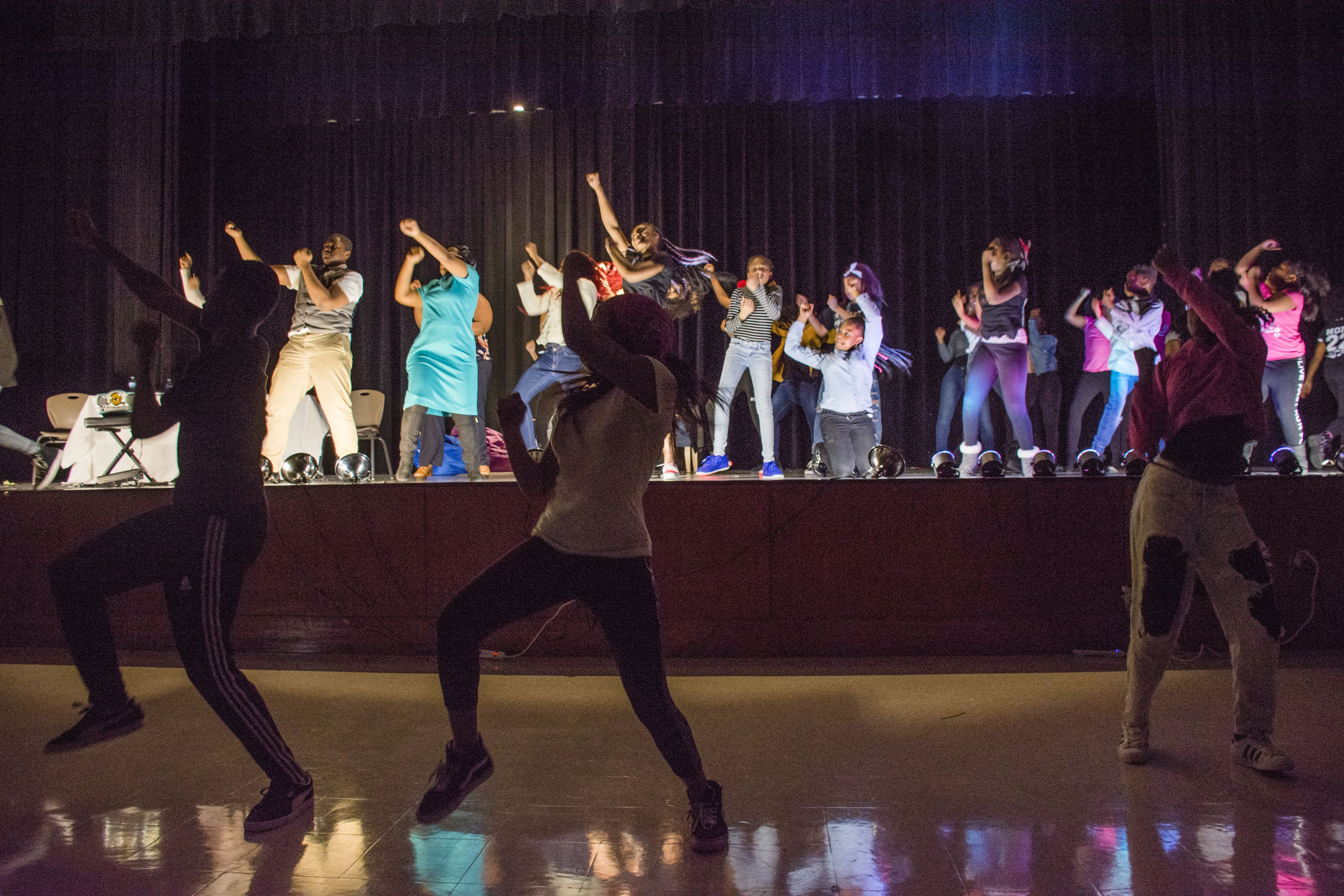 By sharing resources through the Netter Center for Community Partnerships, Penn students, faculty and staff are making a difference with innovative K-12 educational and community development efforts in West Philadelphia and beyond.
Nine campuses make up the roster of University-assisted community schools, including Comegys, Hamilton, Mitchell, and Lea Elementary schools; Sayre, West Philadelphia, and Robeson High schools; Global Leadership Academy Southwest; and Mastery Charter School –Shoemaker Campus.
As core avenues for community engagement and democratic growth, University-assisted community schools educate K-12 students, families, and neighborhood by connecting in-school and after-school curricula to identify and solve real-world problems.
"This mutually beneficial partnership improves the quality of life and learning in local schools and communities, while simultaneously advancing university research, teaching, learning, and service," says Ira Harkavy, the associate vice president and founding director of the Barbara and Edward Netter Center for Community Partnerships, which is celebrating its 25th anniversary.
At West Philadelphia High School, the dance team performed "Sounds of the Soul," an exploration of iconic musicians throughout history. But, they first demonstrated their dynamic choreography skills by giving the audience a taste during the University-Assisted Community Schools Arts Showcase, which consisted of art displays and a series of performances from UACS students at The Rotunda. 
The art exhibition highlighted the works of K-8 students from Lea who participate in programs like the Young Quakers Community Athletics, an after-school initiative through the Netter Center and Penn's Division of Recreation and Intercollegiate Athletics. It builds bridges between Penn intercollegiate athletic teams and students in University-assisted community schools, allowing Penn players to mentor children on and off the field.  
The art pieces focused on the theme of "Pride, No Prejudice" to promote positive thinking and were projected as a rotating slideshow, while some of the youngest students from Lea spoke monologues about the past, present, and future.
The Global Leadership Academy from Southwest Philadelphia choreographed a hip-hop dance performance, along with a two-part fashion show.
UACS scholars actively involved with another student-athlete mentoring program, S.T.A.M.P., at Sayre High presented "What is My Why?" It was a performance about community involvement, celebrated through songs and spoken-word poetry.
Sayre's cooking club, Food 4 Thought, hosted a "tasting table" during the event, offering student-made food samples, such as bruschetta and Rebel Crumbles, a healthy snack cake and the first food item offered by the Philadelphia School District that is entirely created by a local youth-run business. Sayre students' artwork was also on display as guests entered the event, including portraits of Paul Robeson.
Students from the Comegys presented recordings of community reflections. Created from interviews they conducted with school leadership and Penn partners, the students will be editing their recordings to develop a podcast that will play on WPEB radio.
Netter Center staff house band also performed between student acts.
"Events like these give young West Philadelphia scholars opportunities to showcase their skills and celebrate their work and learning from the year," says Bianca del Rio, director of University-assisted community schools at the Netter Center.