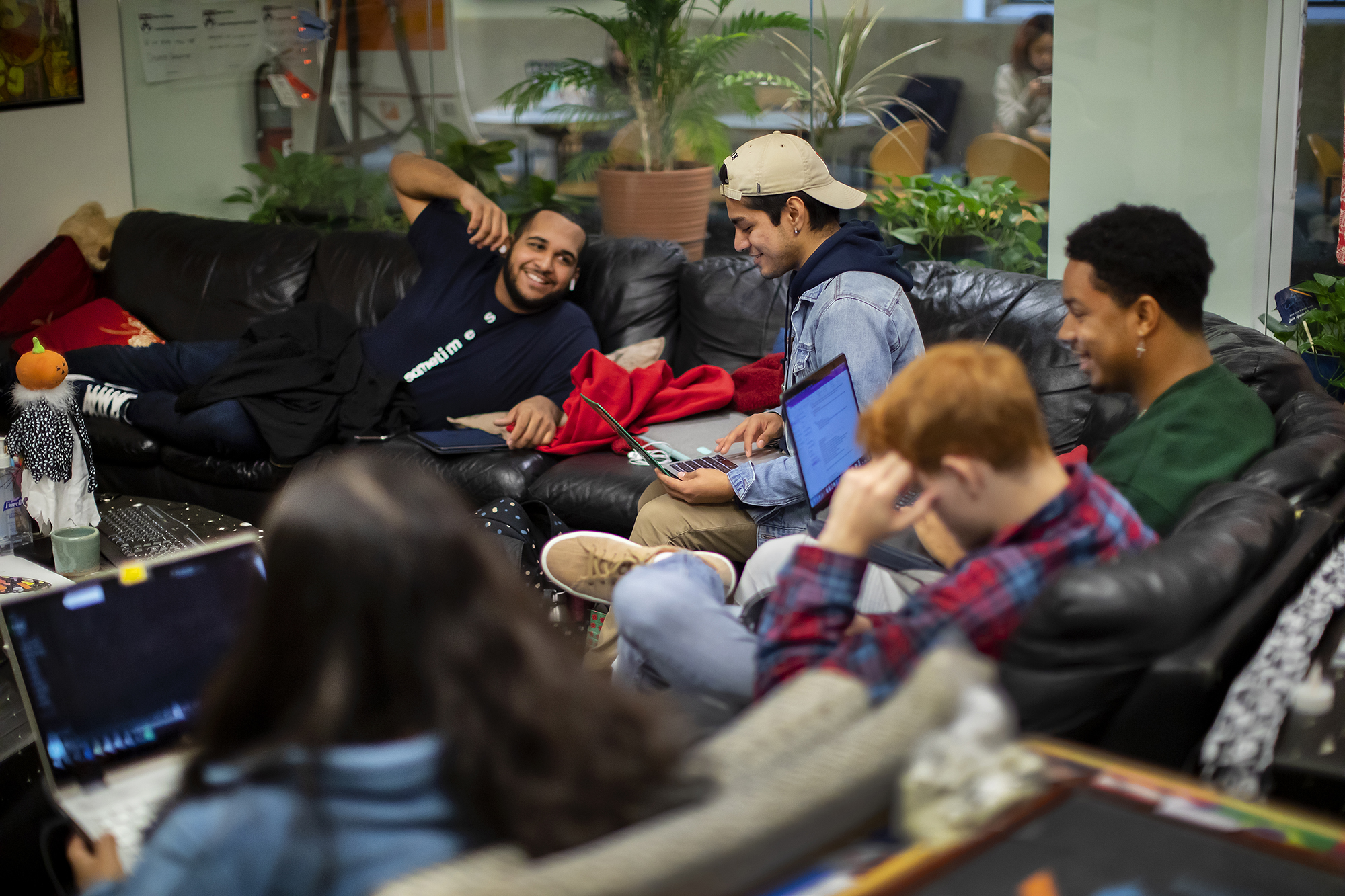 Latinx students have been attending the University of Pennsylvania for almost 200 years, since Joseph M. Urquiola was enrolled at the School of Medicine in the late 1820s.
Urquiola, who was Cuban, became the first Latinx student to earn a degree from Penn in 1829.
Each year for the past 33 years, Penn has celebrated Latinx students and their culture, communities, and contributions to American society and the world in monthlong Latinx Heritage Month celebrations from Sept. 15 to Oct. 15, coinciding with the national Hispanic Heritage Month.
The festivities are organized by La Casa Latina, the University's center for Hispanic excellence, which partners with other Penn schools, departments, organizations, and centers to bring to campus thoughtful conversations, guest speakers, keynote lecturers, exhibits, engagement with the community, and salutations to Latin culture.
Kareli Lizarraga, a 2013 alumna and associate director for La Casa Latina, took part in ceremonies as a student and now helps design the annual programming.
"We really try to anchor our students and our community," she says. "Each year, we try to showcase the work of our students within the Latinx community, the work of the Latinx community within the country as a whole, and just highlight difference voices, different identifies within this very broad umbrella of what it is to be Latinx."
This year's offerings began on Sept. 11 with an opening reception for the exhibit "The Other 9/11 – Memories: Geography of a Decade, Chile 1973-1983" at the Annenberg Center for the Performing Arts. Sponsored by the Latin American and Latino Studies Program, the exhibition commemorated the 45th anniversary of the 1973 Chilean coup.
For the second straight year, La Casa Latina showcased a cultural procession on Sept. 14 down Locust Walk. Last year, it was led by a Mariachi band. This year, it was accompanied by plena musicians from the Puerto Rican Institute of Music.
The procession was the brainchild of Sara Cristal Ramirez, a 2017 alumna and current graduate student at the Perelman School of Medicine. She says she wanted to start the parade in order to show the diversity of Latin American culture through an established historical tradition common throughout Latin America.
"[A procession] has been a deeply rooted way of community engagement, of recognizing celebrations, and recognizing beginnings of life," she says. "Even in funeral occasions, it's a community coming together to celebrate either that person or to celebrate a Catholic/Christian belief, or to celebrate even just cultural practices and people in communities."
Participants in Penn's procession proudly waved flags representing numerous Latin American nations.
"I think the procession allows for people to understand that Latin America is over 20 countries, it has dozens and dozens of languages, and it has various permutations of ethnicities and race together, and language, and cultural practices," Ramirez says. "And I think it's an important thing to recognize there's power in diversity."
Ariana Hurtado, a senior political science major and chair of programming of the Latinx Coalition, attended the Open House at La Casa Latina that followed the procession.
"There was amazing food," she says. "Everyone was talking about how the food reminded us of home. It was really cool to see everyone get excited and take a picture with their flag, and with their friends who are also from the same country, so there was that cool solidarity that came with having those flags."
On Sept. 21, the "Art as Resistance: Workshop and Exhibit" featured renowned undocumented artist, teacher, and activist Yehimi Cambron, who discussed her experiences growing up as an undocumented child in Georgia, and how to use art as a form of resistance.
One of the anchor events for La Casa Latina's Latinx Heritage Month observances is the Dolores Huerta Keynote Lecture, which features a speaker who highlights the accomplishments of the Latinx community in the labor force. Huerta, a labor leader and civil rights activist who coined the phrase "Sí, se puede," spoke at Penn for Latinx Heritage Month in 1997, and delivered the inaugural lecture in 2013.
Journalist Shereen Marisol Meraji, co-host of NPR's Code Switch, was this year's Dolores Huerta speaker. On Sept. 27, she discussed the contributions to labor and culture that Latinxs have made in the United States.
Past Dolores Huerta speakers include Gabby Rivera, a queer Latinx writer who wrote Marvel's first comic series about a Latina lesbian superhero, and Nancy Santiago Negron, chief external affairs officer at the Opportunity Finance Network who held a number of positions in the Obama administration. 
La Casa Latina also bestows a Dolores Huerta Award at the keynote lecture, which recognizes a Penn staff or faculty member whose actions have significantly contributed to the support and advancement of the center and Latinx students at Penn.
Jorge Santiago-Aviles, an associate professor of electrical systems and engineering in the School of Engineering and Applied Science, was this year's honoree. Previous awardees include Luz Marin, program coordinator of the Gender, Sexuality and Women's Studies Program.
"Every time that we do Latinx Heritage Month, we want to use it as both a celebration—to say we are here, we are proud—but we also want to call attention to issues that are affecting the Latinx community," Lizarraga says, "issues around immigration, issues around anti-blackness and discrimination, issues around environmental justice. We kind of use this month to do a little bit of everything, to both come together as a community and to welcome people that don't identify as Latinx, but also want to come in and support. Everyone is welcome to come to these celebrations."
Homepage photo: Each year for the past 33 years, Penn has celebrated Latinx students and their culture, communities, and contributions to American society and the world.