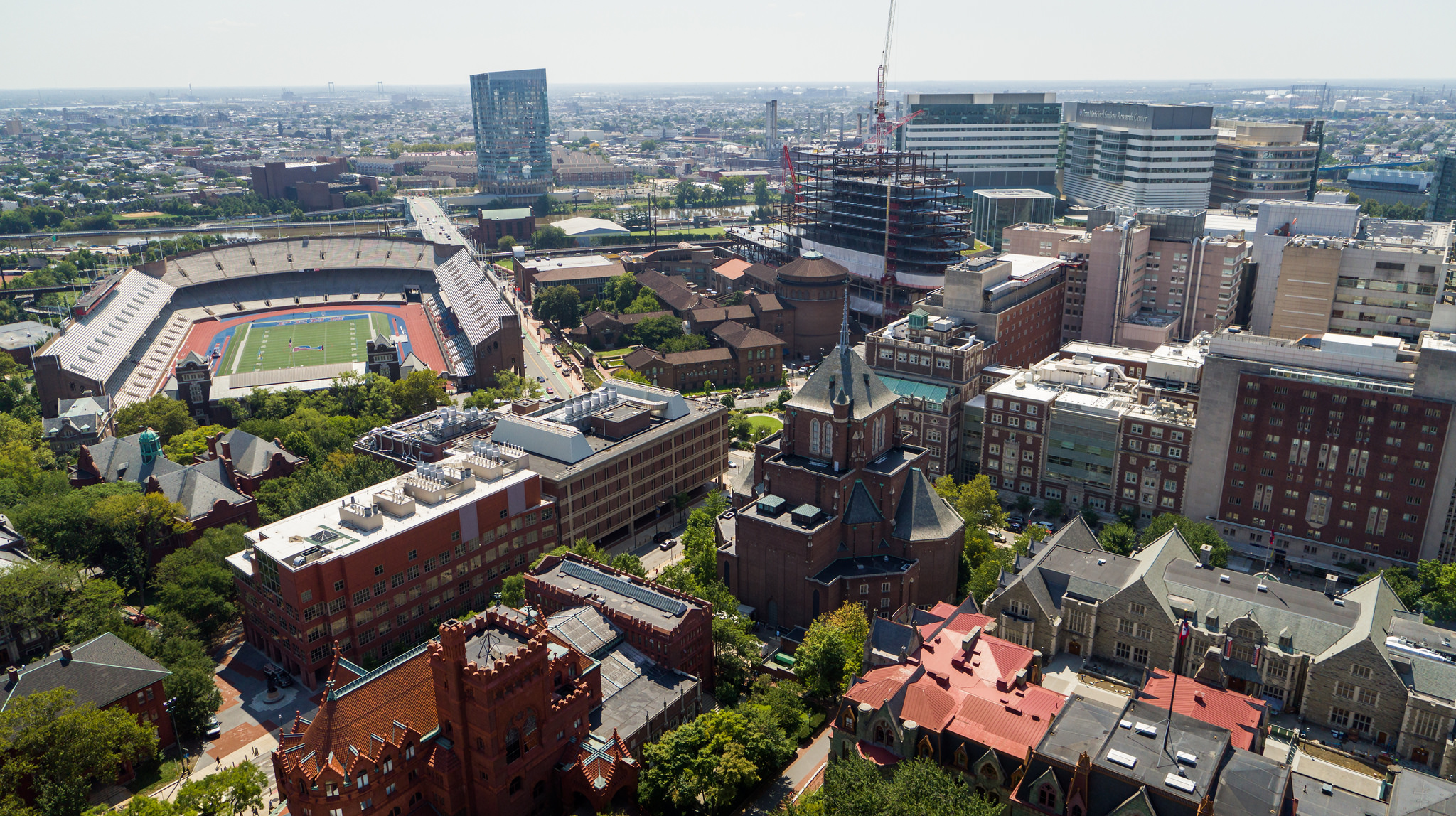 When news broke of mumps in Philadelphia in late February, spring break was right around the corner. Many Penn students were readying to set out across the country and the world for a few days.  
As the nearly two-dozen cases at Temple University across town came to light, staffers at Penn's Campus Health, the public health arm of the Student Health Service, were quickly reaching out to any students not up to date on their MMR vaccine, which guards against measles, mumps, and rubella. 
This was the second time for such conversations in as many months, as Campus Health had reacted to two measles outbreaks earlier in 2019, one in Washington state, the other in New York state. "Toward the end of January, we kept seeing headlines about measles in the U.S.," says Ashlee Halbritter, director of Campus Health. "We know that our students travel all the time; we live in a very global world. We thought this was an opportunity to do some additional outreach."  
About two-thirds of the students contacted came in to get vaccinated, made an appointment, or submitted updated vaccination records reviewed by the Compliance Office at Student Health, so when mumps showed up so close to home, Halbritter and her team felt comfortable they'd already taken some key first steps. "Since measles and mumps are in the same vaccine," she says, "we were able to continue to keep an eye on students at higher risk." 
Such a quick plan carried out seamlessly and effectively is any campus health official's dream. It's possible at Penn because of the seven-year-old Campus Health and its staff of public health experts, led by Halbritter. They're doing what institutions typically do to keep students healthy: being proactive in areas like immunization for communicable disease and health education and promotion. But, beyond that, there's complex disease surveillance happening that students may not be aware of but most assuredly benefit from.  
"Most people know us for the clinical services we provide at our health center," says Giang Nguyen, executive director of the Student Health Service. "But we also do a lot of work behind the scenes." 
Weekly or monthly, depending on the illness or disease, Halbritter's team queries the electronic health records of all patients who have come to see the Student Health Service since the last query, which can include undergrads, grad students, and eligible family members. Each visit is associated with a visit encounter, and each encounter must have at least one diagnosis, leading to a large Penn-specific dataset that today includes hundreds of thousands of data points.  
Using this resource, patterns tend to emerge about how the Penn community uses the Student Health Service. "We are certainly busier during the academic year as opposed to summer," Nguyen says, "and we're busier as finals approach, when people start to take less care of themselves and find themselves feeling sick enough that they want to seek care."  
Bolstered by anecdotal evidence from frontline physicians and nurses caring for the patients, Campus Health scours the data for anything out of the ordinary, like ailments beyond the sore throats or stomach bugs that often pop up or like unusual clusters of a particular illness. "We can look at a group of students and say, 'Most of them are seniors from one school, or most of them live in one college house,' and then we can help mitigate the spread of illness," Halbritter says. 
When they encounter a reportable disease or condition like meningitis or E. coli, Halbritter shares the information with the Philadelphia Department of Health and the Pennsylvania Department of Health, which reports back to the Centers for Disease Control and Prevention for national surveillance efforts. When necessary, her team also follows up with affected students. 
"It's fairly rare to have this level of public health engagement or public health expertise concentrated within a university health service," Nguyen says. "There are towns that are smaller than the population of our campus community, so it's important for us to be thinking about all the people who go to school and work and interact with each other as a community." 
Doing the legwork ahead of time can avoid catastrophe in a heated moment, Halbritter adds. "Even Ben Franklin said, 'An ounce of prevention is worth a pound of cure.' You save a lot of time and effort by putting the emphasis on and the time and energy into prevention." 
It's hard to say whether the Campus Health MMR vaccine efforts were the reason the mumps didn't reach Penn's campus. But that's true for all public health prevention work: The greatest success occurs when nothing happens, when a disease or condition doesn't show up. 
Giang Nguyen is executive director of the Student Health Service, part of the Division of the Vice Provost for University Life at the University of Pennsylvania. 
Ashlee Halbritter is director of Campus Health, part of the Student Health Service at the University of Pennsylvania.