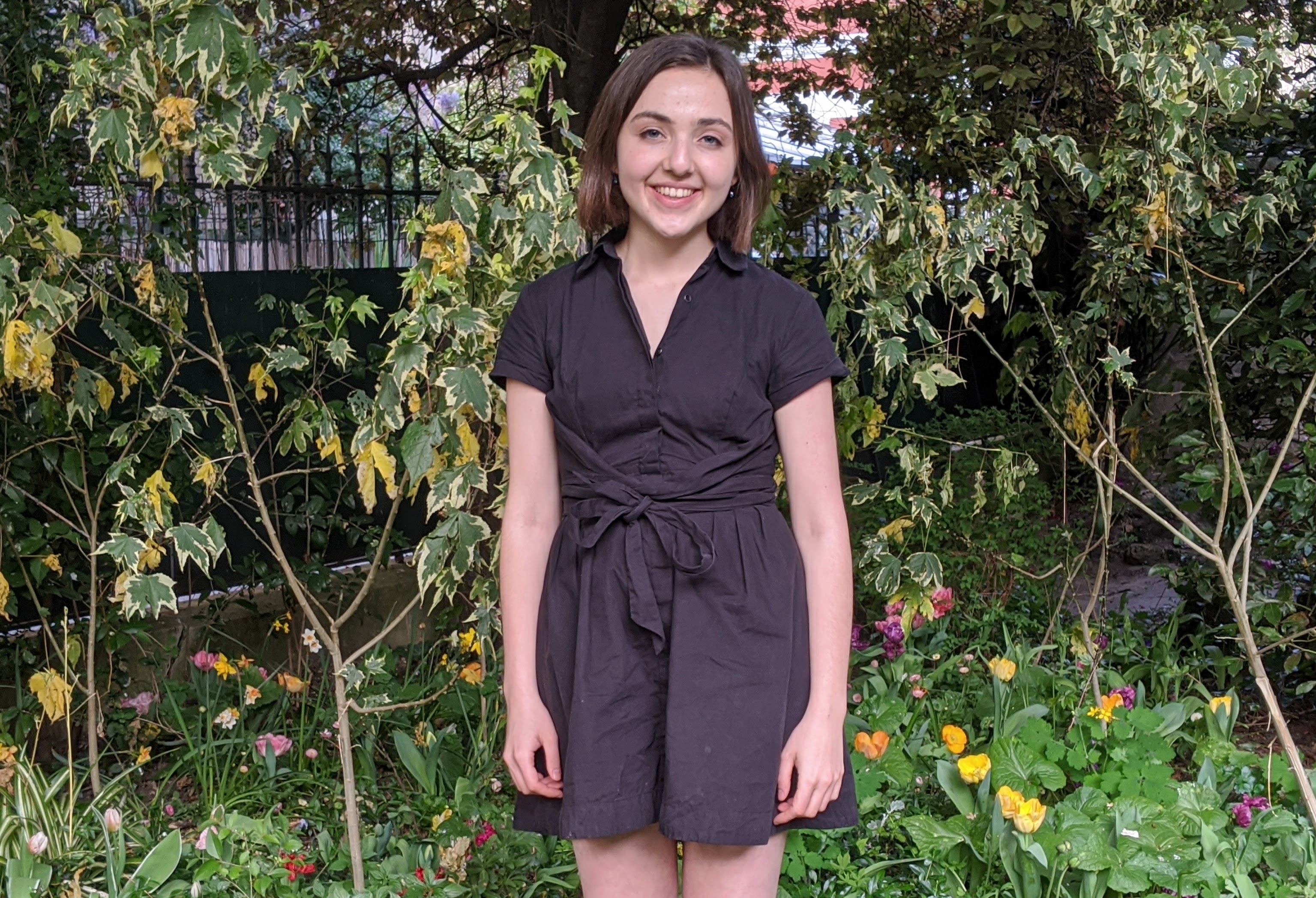 Like many students who go abroad, Penn rising junior Julia Mitchell had hoped to travel during her time living and studying in France. On a break from classes in mid-February, she left her homestay and visited Spain, Italy, and Sweden.
"At that time, there was some awareness of COVID-19 cases in Europe, but no one was saying don't travel," Mitchell says. "When I came back to France around Feb. 22, that's when things got serious in Lombardy. There was news of cases spiraling."
For the next few weeks, guidance kept changing. Classes at Mitchell's abroad institution, Sciences Po, were canceled then restarted. In early March, she watched France's president, Emmanuel Macron, on the news.
"It was 8 p.m. on a Thursday," Mitchell says. "Macron had been saying that France wasn't going to shut down, that people would continue living normally, even as cases were spreading in Italy. Then suddenly, he announced that all schools were closing the following Monday. All gatherings over 100 people were canceled. Museums were restricted. Saturday night, they announced that restaurants and bars and cafés would close. That's when other exchange students started leaving."
Mitchell had a decision to make. Macron had reversed course quickly, and it looked like the country would soon lock down completely. After a 3 a.m. conversation with her parents in Yardley, Pennsylvania, Mitchell decided to finish out the semester in France. Following nearly two months of quarantine with her homestay family and finishing classes remotely, she arrived home at the end of May.
Immersed in the language, culture
Mitchell is part of the Huntsman Program in International Studies & Business through Penn's Wharton School and School of Arts & Sciences. Most participants spend time abroad their sophomore or junior year, with Mitchell opting to go earlier rather than wait. In Sciences Po, she found the combination of international relations, politics, and economics she sought in an institution. Plus, by taking all of her classes in French, she could immerse herself in speaking the language.
"I was taking a course on economic development in the Middle East and North Africa, one on political thought, another on social security in 20th-century France," she says. "I studied the European Union and took a class in populism, and I was also taking a Spanish class. They offer arts classes, so I was taking photography and storytelling, too."
Instead of renting an apartment, she chose to live with a family. "When you're learning a foreign language, there's a barrier," Mitchell says. "You feel like a guest; you never feel completely fluent. For me, there's also the element of being Jewish. Totally by chance, I stayed with a Jewish family, and that was really interesting because I learned how they fit into the society. During quarantine, I shared Shabbat dinners with them and learned more about their family history." 
When the country did temporarily shut down, those family members became nearly the only people Mitchell saw for eight weeks. Both parents are physicians, one of whom was periodically called in to treat COVID patients, so she also got an inside view into how a country outside the United States was handling it.  
Deciding to stay
Shortly after her decision to stay, Mitchell went to the grocery store. "Even though I knew all my meals would be shared with the family, I had this panic-buying mentality," she says. "Before shutting myself in, I also bought arts supplies to occupy my time, and then the next two months were just living with the host family, going out once or twice a day for exercise."
Initially, she toed a fine line, not exactly a guest, not truly family. She had meshed with everyone living in the house—the two adults, a college-age daughter, and a cousin in her 20s—but the pandemic took that to a new level as the individuals figured out collective ways to spend their time.
Mitchell and the dad both love music, so they put on concerts, him playing piano, her singing. They celebrated her birthday. They exercised and baked bread and shared many meals. "This family took meals seriously. Cooking was a ritual," Mitchell says. "It was a soup and then an entrée and salad and then a dessert, plus cheese. Always cheese." 
During the final few weeks Mitchell spent in France the country had lifted some restrictions. No longer did anyone who left a house need a declaration form explaining why. She got to bike around the city and, wearing a mask, again see some of her friends and favorite sights. Despite accidentally starting off in a shutdown terminal at the Paris airport, the trip home was mostly uneventful. 
Since being back in the U.S., Mitchell has interned remotely for two Philadelphia-based nonprofits, the Nationalities Service Center, which offers services to local refugees and immigrants, and the Committee of Seventy, an advocacy group focused on fair voting and elections. It wasn't the summer she planned, but she adjusted, much like she did with her time abroad. 
"Living with other people who are not your family, there are moments when you just feel lonely. But I don't think I could have done it living alone," she says. "There were so many moments I really enjoyed, random ways to bond that I never would have had otherwise."