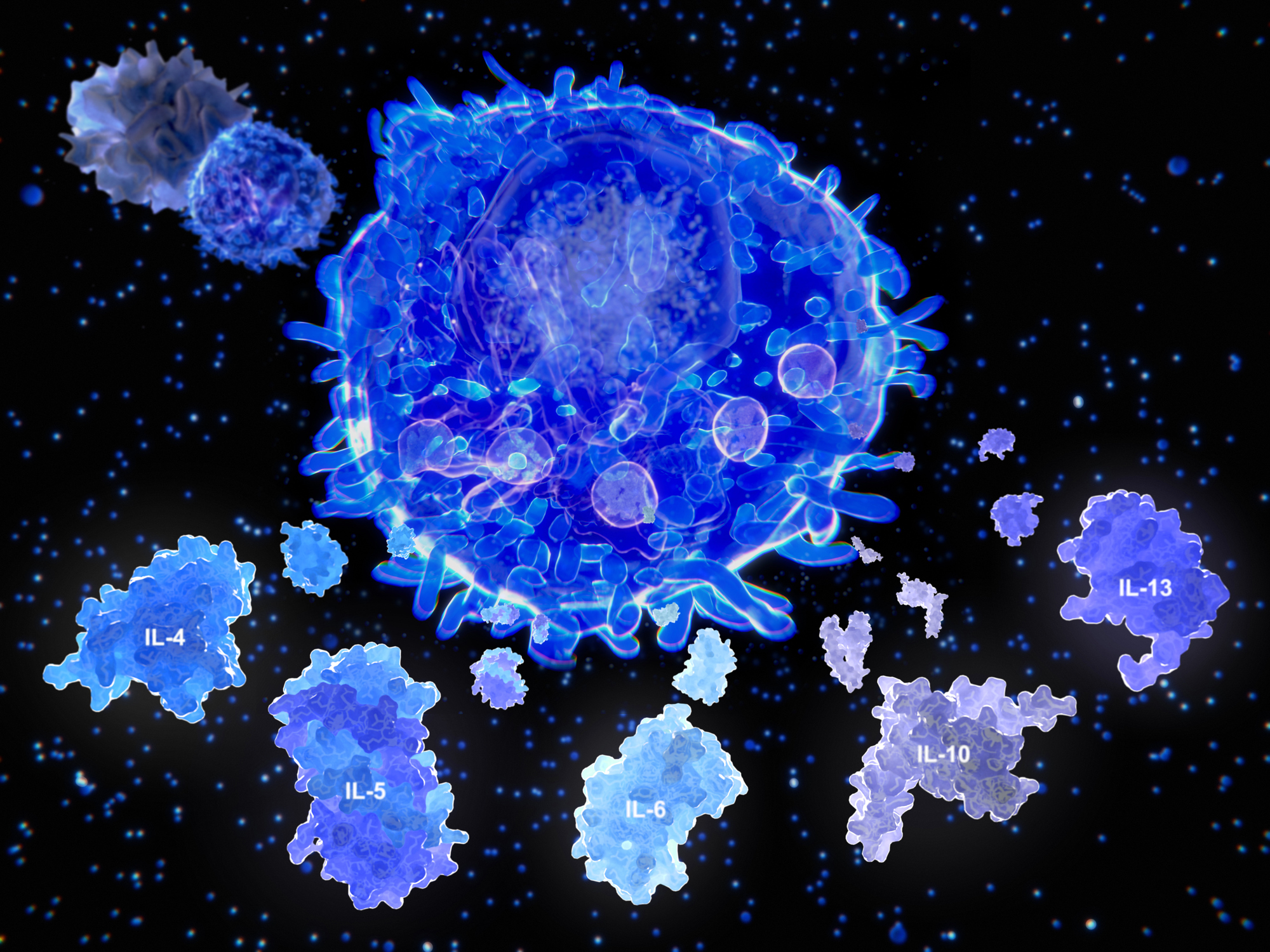 It's a trajectory followed by many who experience a severe case of COVID-19: They feel poorly for a few days, improve over a day or two and then, a week or 10 days into their infection, have respiratory difficulties, a stroke, organ damage, or another dangerous complication and wind up in the intensive care unit.
While countless mysteries remain regarding this disease, some clinicians and scientists have come to believe that this resurgence of symptoms in certain patients is the outcome of a cytokine storm, an onslaught of immune activity that veers out of control, causing serious harm or even death. 
With a mutual interest in immunology—both its helpful and harmful aspects—Nilam Mangalmurti, a physician-scientist at the Perelman School of Medicine (PSOM), and Christopher Hunter, an immunologist at the School of Veterinary Medicine, found they had a lot to discuss after colleagues introduced them two years ago. Their shared interest has gained a new relevance during the pandemic, and they recently teamed up to write a primer on cytokine storms for the journal Immunity. 
Penn Today spoke with Mangalmurti and Hunter to discuss what they've learned, what questions are most pressing moving forward, and how emerging science is being applied to COVID-19 and other diseases. 
Nilam Mangalmurti is an assistant professor of medicine at the University of Pennsylvania Perelman School of Medicine and an attending physician for the Medical Intensive Care Unit and the Procedure and Resuscitation Service at the Hospital of the University of Pennsylvania.
Christopher Hunter is the Mindy Halikman Heyer Distinguished Chair of Pathobiology at the University of Pennsylvania School of Veterinary Medicine.
Additional information about cytokine storm research at Penn is available from the Center for Cytokine Storm Treatment and Laboratory.