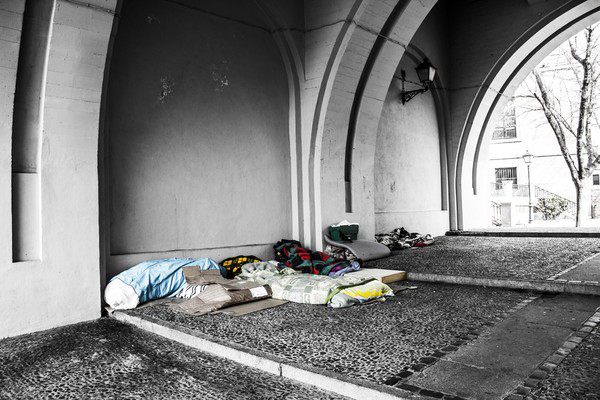 The Field Center for Children's Policy, Practice & Research at the University of Pennsylvania released a major study today on the prevalence of human trafficking among homeless youth. This groundbreaking research also examined child welfare-related factors, including history of child abuse and out-of-home placement among those who identified as victims of sex trafficking or who engaged in commercial sex. 
Commissioned by Covenant House International, the research focused on Philadelphia, Washington, D.C., and Phoenix as part of the largest study to date on human trafficking among homeless youth. Researchers from the Field Center found that:
20 percent of those interviewed were victims of human trafficking. This includes 17 percent who were sex trafficked and 6 percent who trafficked for other labor.
14 percent engaged in "survival sex," to meet basic needs such as food or housing.
Among sex trafficking survivors, 41 percent were approached on their first night of homelessness. 
95 percent of sex trafficking victims reported a history of child abuse or neglect.
"The findings from this study are both alarming and enlightening," said Debra Schilling Wolfe, executive director of the Field Center, which brings together Penn's School of Social Policy & Practice, Law School, School of Nursing, and Perelman School of Medicine and the Children's Hospital of Philadelphia, in order to bring critical change to the child welfare system by shaping policy through research and legislative reform. "As we learn more about who is at risk for sex trafficking, we can create policies and implement practices to actually prevent young people from being victimized and stem the pipeline to predators," Wolfe said.
The research also highlights the connection between sex trafficking and online advertising, including Backpage.com, which has recently been shut down by the FBI with federal indictments against the online marketplace. Researchers found that 44 percent of the sex trafficking victims were subjects of an online ad, with half of them reporting that they were advertised on Backpage.
"Hundreds of courageous young people who have suffered through human trafficking described their desperation, many singling out Backpage as the platform that sold them," said Covenant House President Kevin Ryan. "These findings are shining a white-hot spotlight and revealing the gravity of sex trafficking to the world. I am grateful to the researchers at Penn for bringing about real reform by giving our young people a voice that is being heard in Washington and all across the country."
Field Center researchers identified risk factors for exploitation, including experiencing maltreatment early in life.

Of those who reported that they were victims of sex trafficking, 49 percent had a history of sexual abuse as children. Only 69 percent who experienced abuse or neglect reported getting any help or services. The researchers also found:
When sex trafficking victims told adults about their childhood maltreatment, only 36 percent saw action on their behalf.
41 percent of those who were sex trafficked had at least one out-of-home placement in their lives. 
More than half of those surveyed did not have a place to live at some point in their lives before their 18th birthdays.
67 percent of sex trafficking victims in the study did not graduate from high school. 
A disproportionate number of youth who were sex trafficked identified as LGBTQ. 
"This research tells us that sex trafficking is not the first victimization for most of these young people," said Wolfe. "Not only were they exploited as victims of child abuse and neglect, but they learned early on that adults in their lives would not protect them."
The study also yielded information regarding resilience factors that helped young people. Youth who reported the presence of a supportive adult in their lives and those who completed high school were less likely to be trafficked, the Field Center found.
Between February 2014 and March 2017, researchers from Covenant House, the Field Center, and Loyola University's Modern Slavery Research Project interviewed nearly 1,000 homeless youth in 13 cities. They compiled their data as part of a larger, national study.
For the Field Center's portion of the collaborative project, Wolfe and co-principal investigator Johanna Greeson, an assistant professor at Penn's School of Social Policy & Practice, and Postdoctoral Fellow Dan Treglia, along with Sarah Wasch, the program manager at the Center, examined the perspectives of homeless youth who were seeking assistance at the Covenant House shelters in Philadelphia and Washington, and Tumbleweed, one•n•ten, and Native American Connections in Phoenix.