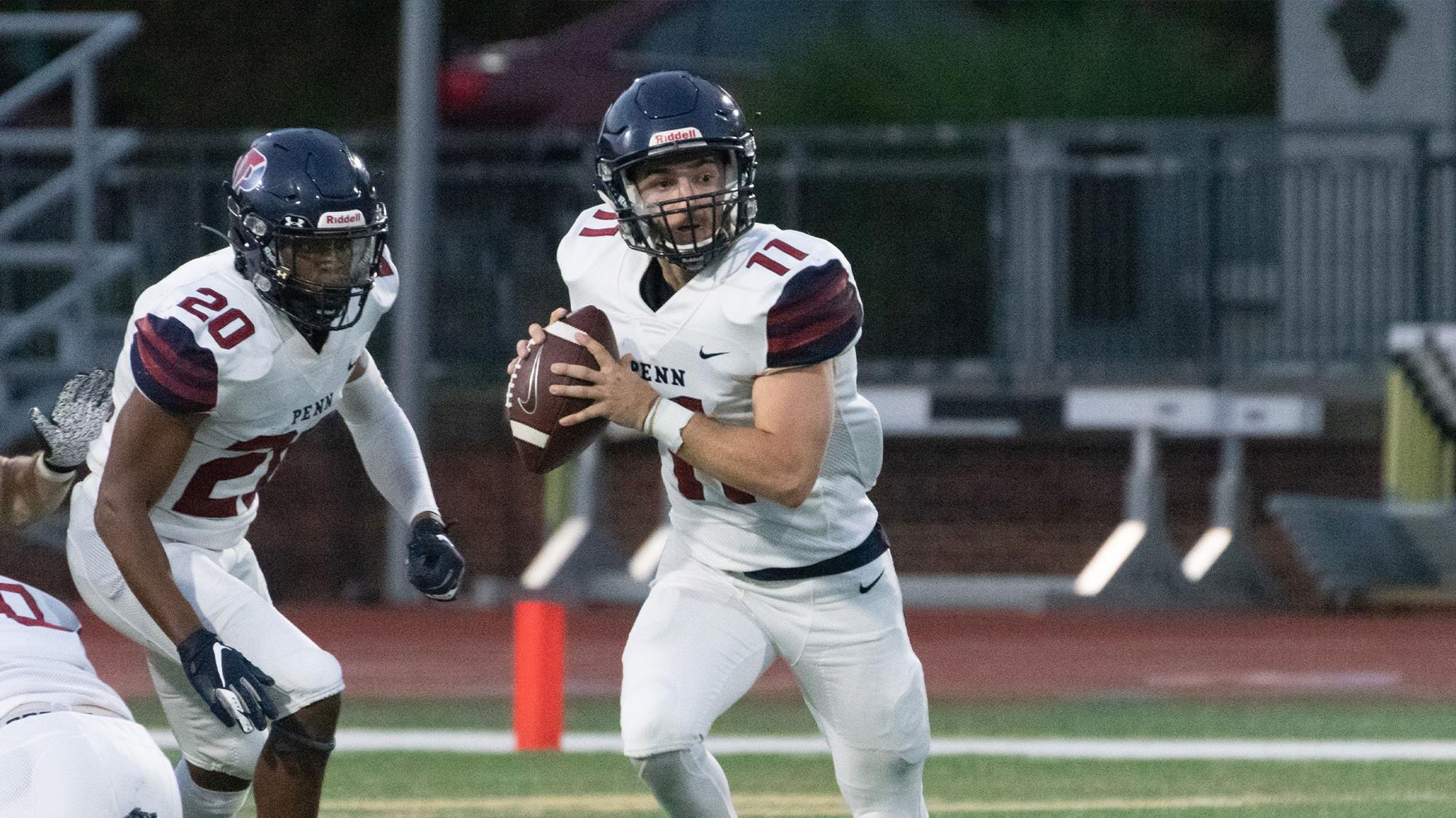 The Collegiate Sprint Football League has selected junior quarterback Andrew Paolini as its Offensive Player of the Week and freshman linebacker Jake Inserra as its Co-Defensive Player of the Week.
Paolini had a career day in Penn's 55-28 defeat of Mansfield on Saturday in northern Pennsylvania. The Cherry Hill, New Jersey, native was 12-21 for 270 yards and four touchdowns, two each to senior wide receiver Brendan McCaffery and senior tight end Ben Klaus. For the season, Paolini is 21-44 for 525 yards, six touchdowns, and zero interceptions.
Inserra, of Woodbine, New Jersey, was a tackling machine against Mansfield, racking up a game-high 16 tackles, including 10 solo tackles, and half of a tackle for loss. He currently leads the team with 27 total tackles, 14 solo and 13 assisted. Alex Sobeski of Army earned the other Co-Defensive Player of the Week award.
Penn (1-1) battles Cornell on Friday, Oct. 8, at Franklin Field. The Quakers have won seven straight games in the series, and put up a 60-burger in the last matchup in 2019, a 61-7 throttling in the 100th overall meeting between the two teams. Former quarterback Eddie Jenkins led the Red & Blue with seven touchdowns.