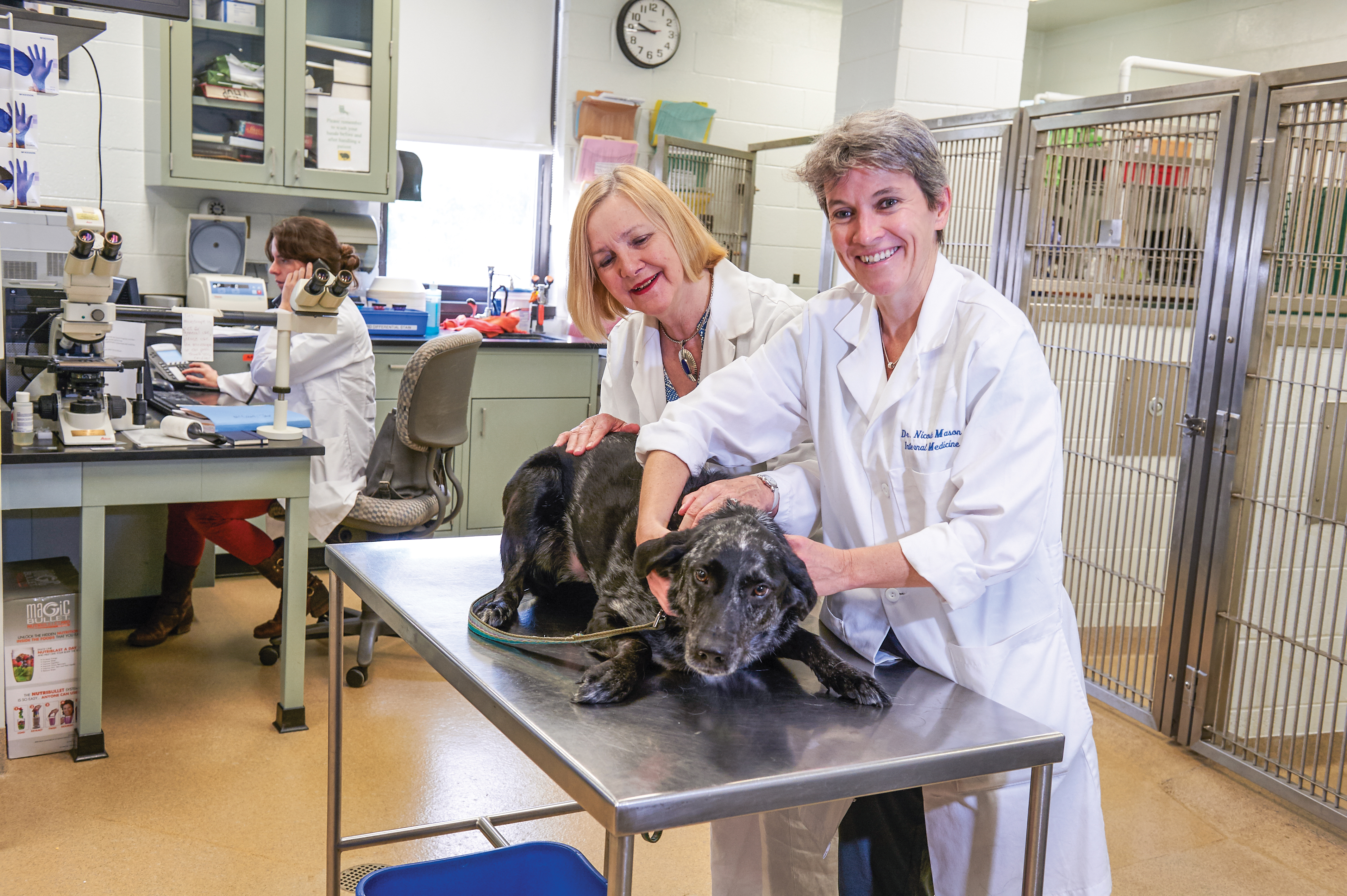 "Penn Integrates Knowledge" is more than a catch phrase; it's a philosophy that encourages faculty and students at the University of Pennsylvania to cross traditional academic boundaries to enhance their work. In the health and science fields, this integration has led to new insights in cancer therapies, surgical methods, and more efficient, greener fuels.
In 2015, following the lead of the University's research community, a group of communications staffers at Penn began meeting to share ideas about the promotion of innovative, interdisciplinary health research. Three years later, the Penn One Health Communications Group has a vibrant web presence, several media events under its belt, and a wealth of ideas for how to continue building the visibility of the University's unique take on collaborative work.
"We created the group knowing that cross-disciplinary research was an area in which Penn excels," says Katherine Unger Baillie, a science news officer in Penn's Office of University Communications. "But, once we started meeting, we discovered that there are more examples than we were even aware of. Now not only are we trying to identify new projects and new research coming down the pike, but we're also looking for ways we can promote and enhance these collaborations."
While the group began with representatives from what may typically be considered Penn's four health schools—the Perelman School of Medicine, School of Veterinary Medicine, School of Nursing, and School of Dental Medicine—it has since expanded to include representatives from the School of Engineering and Applied Science, School of Arts and Sciences, Annenberg School for Communication, and Kleinman Center for Energy Policy. This expansion broadens the traditional one-health perspective to be more inclusive of the interdisciplinary work at Penn. 
The idea of "one health" encapsulates the notion that animal, environmental, and human health are all interconnected. For example, in 2010, more than 400 northern Nigerian children died from a mysterious disease. Health officials determined that high levels of lead exposure due to nearby gold mining caused the tragic deaths. 
It wasn't discovered until later that the region's waterfowl had died at alarming rates just before the children, and officials eventually discovered high levels of lead poisoning in the birds, too. Waterfowl, particularly ducks, display symptoms of severe lead poisoning much earlier than humans do. If health officials had recognized the waterfowl deaths earlier, they could have had a quicker public health response. 
Such examples showcase the urgency of interdisciplinary work. Penn's One Health group decided to take a slightly broader approach to the concept by highlighting cross-school research in health, even if it doesn't directly touch animal or environmental health. Through storytelling, the communications team showcases the diverse ways that experts on campus make a difference by joining forces and combining, for instance, engineering insight with dental clinical knowledge, or linking global-health expertise with more intimate nursing practices.
"We want to be part of the broad One Health conversation," says Michele Berger, chair of the group and a science news officer in University Communications. "But we also want to put the unique Penn perspective out there, which makes us part of the conversation while differentiating us at the same time."
The group has used a variety of avenues to highlight the ways in which Penn faculty engages in cutting-edge health research. In two recent studies—one on cancer, another on opioids—a slate of Penn researchers from a variety of disciplines presented to an invited audience of reporters. 
"The idea of the media events was to make journalists aware of Penn experts in various topics," Berger says. "For the cancer day in particular, we were trying to highlight faculty doing interesting work that journalists possibly weren't aware of." 
The events have led to direct media coverage and fostered good relationships between faculty, media liaisons, and reporters. Enhanced conversations among Penn scientists have also been a welcome byproduct. "We didn't design the events to create collaborations between professors from different schools, but it's a nice side benefit," Baillie says.
To draw eyes to Penn's news outlets, the One Health group has held "blog carnivals," during which they coordinated coverage of schools' expertise in areas such as antibiotic resistance, public health, water, and holiday-related health issues. Other efforts involved inviting media to STEM-related summer camps hosted at Penn, and asking prominent members of the Philadelphia press, including Charlotte Sutton of The Philadelphia Inquirer and Maiken Scott of WHYY's health and science show, "The Pulse," to visit the group.
"We talked about what they're looking for in terms of research, and we gave them information about what we can provide," Baillie says. "We want journalists and other media to know who to turn to when they need to find specific research or researchers." 
Recently, the group launched a website to give a public face to its efforts and to pull together content about health throughout Penn, as well as relevant outside news sources. In April, a series of nine stories on the brain and behavior highlighted Penn's broad and deep expertise in neuroscience. 
For example, the School of Arts and Sciences covered the Restoring Active Memory project led by Michael Kahana of the Psychology Department, which seeks to further understand the relationship between human brain activity, intelligence, and behavior. Berger wrote about work from a researcher in Penn Nursing and Penn Medicine who explores repurposing medications already approved by the FDA to treat drug addiction. 
Berger says that the group has fine-tuned its mission during the past year. "We decided the best use of bringing communications professionals together would be to highlight the collaborations unique to Penn that can only happen at Penn, or those that can happen because of Penn's unique atmosphere," she says. 
The group plans to highlight some of these in a summer blog carnival running from the end of June through mid-August.
"We've learned a lot, and as we started to dig in more, we realized just how far One Health reaches at Penn," Berger says. "There aren't just partnerships in the health schools; there are collaborations all over campus."