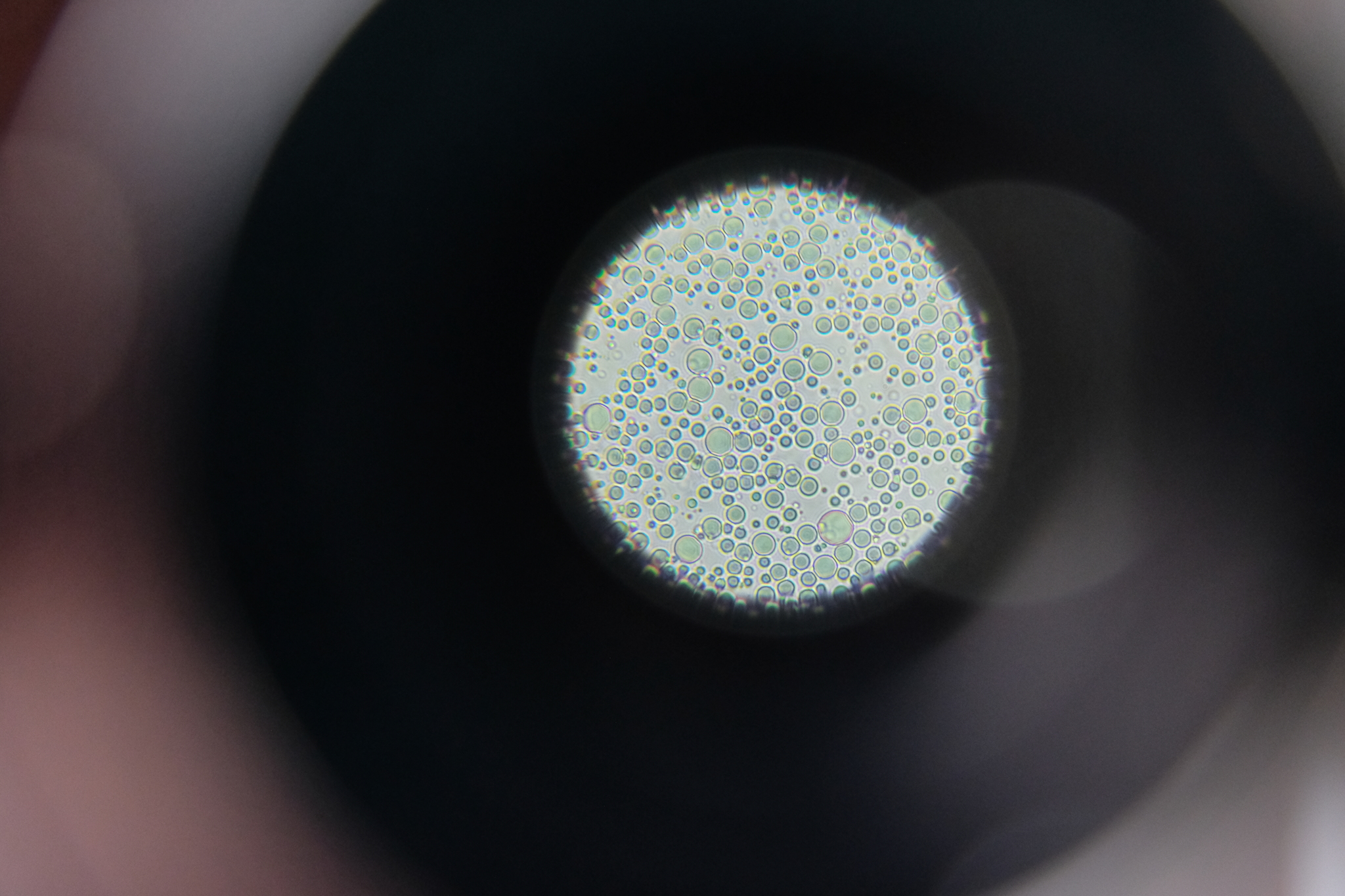 Capping its sixth year of transformative grantmaking for the arts at Penn and in the surrounding community, The Sachs Program for Arts Innovation announced its 2023 round of grants at a ceremony held at the Arts Lounge at the Annenberg Center for the Performing Arts on May 9. 
In five categories, the grants offer strategic support to artists, faculty, centers, departments, students, and staff at Penn, with one category supporting Philadelphia more broadly through community partnerships. This year's grants totaled $170,000 in support of 15 projects, in addition to another $95,000 awarded in the spring in support of first-year seminars and student creative projects. 
John McInerney, executive director of The Sachs Program, reflected on this year's grants by noting the program's broadened and deepened reach in departments and centers across campus.
"Every year, we reach out into new communities and see more projects come out of them, which is great because that often leads to more creative practice projects happening in that department or program—whether funded by us or not," says McInerney. "When they see the success of their colleagues, you see people start to [build] creative practices in their departments in ways they maybe didn't before."
McInerney says that, in addition to receiving more student applications than ever, The Sachs Program also received them from areas of the University that hadn't applied before: Among the 77 applications were projects pitched from the Center for Public Health Initiatives and their Research & Equity in Academic Community Partnerships for Health (REACH) program, the Department of Landscape Architecture, Cognitive Science, Francophone and Germanic Studies, Near Eastern Languages and Civilizations, and others—many of which live outside of more traditional arts departments that would typically apply. 
"We're seeing applicants from a wide range of disciplines, but also seeing consistent and growing need from departments that we would consider core arts departments," says Chloe Reison, associate director of The Sachs Program. "That need for foundational support for the arts is still there and is significant, even as more people from other disciplines learn about The Sachs Program and apply for support. So, what we're generally seeing is increased interest and need from across the University—which is both exciting and also indicative of the importance of a program such as ours."
At the May 9 ceremony, McInerney opened with remarks introducing incoming Provost John Jackson, who made brief remarks about The Sachs Program and the awards. Provost-designee Jackson was an advisory board member when the program was founded in 2017. Jackson, who leads the Red & Blue Advisory Committee, congratulated the grantees and emphasized the importance of the arts at Penn—and its role in everything it does. 
Describing The Sachs Program as an anchor of the arts at Penn, Jackson also acknowledged that the arts are "about connecting the dots among all 12 Schools and Centers and linking us to the rest of the world. Even as we do all the other amazing things we can do, we have an existential need to recognize that we're not human—not truly, fully human—unless we center the arts in everything that is important to us as a species."
Following Jackson's remarks, McInerney introduced board members Zoë Ryan, the Daniel W. Dietrich, II Director of the Institute of Contemporary Art, and assistant professor of Africana Studies Grace Sanders Johnson, who spoke about the thematic range of grant recipients this year—from breast milk to animating city storefronts—and the board's commitment to diversity, equity, inclusion, and anti-racism, as well as advancing creative practice and inquiry across the University. 
Reison, along with Tamara Suber, executive coordinator of grants, community, and equity strategies at The Sachs Program, then announced the award winners in five categories: Artist Residency Grants, Community Partnership Grants, Project Grants, Curricular Grants, and Independent Creative Production Grants. The Sachs Program also acknowledged the 2023 Student Grant Awards, which were announced earlier this spring, and the First-Year Seminar Grants, awarded in collaboration with the College of Arts and Sciences, over the course of the Academic Year. Across all seven categories grants range from $2,500 to $25,000. 
Under Independent Creative Production, Jamie Diamond, a senior lecturer in the Stuart Weitzman School of Design, was awarded funding for "Skin Hunger," a photography project that examines the epidemic of loneliness—renewed as a subject of interest earlier this month when the U.S. Surgeon General Vivek Murthy released an advisory addressing the problem as a public health crisis. Diamond's work will explore the impact of non-sexual touch and the service economies that have emerged around it.
Elsewhere, as part of the Project Grants, Jay Kirk of the Department of English will partner with the Daedalus Quartet for a hybrid performance piece inspired by Kirk's experimental, narrative nonfiction book "Avoid the Day," released to acclaim in 2020. They will collaborate with Philadelphia theaters Pig Iron Theater Company and White Box Theatre as they develop the project through workshops in the fall, culminating in an evening-length performance at the Annenberg Center in January. 
Another project grant, awarded to Brian Phillips of the Department of Architecture for "Meantime," will catalyze the activation of vacant street-facing spaces in Philadelphia, working with real estate and neighborhood stakeholders, city government, business entrepreneurs, and artists to fill these vacant spaces with short-term programming. The project aims to create a sustainable model by providing the "Meantime Activation Toolkit" as a guide for others who want to conduct this work. 
The Trans Oral History Project, meanwhile—also a project grant—will make accessible the stories of trans, nonbinary, and gender-nonconforming artists in Philadelphia. Nat Rivkin, a Ph.D. candidate in the Department of English, will collaborate with the William Way LGBT Community Center, the Morris Home, and Penn Libraries' Kislak Center to document approximately 20 stories through interviews—conducted by students through a trauma-informed process—to be held in the fall. Those stories will live on in the Kislak Center's digital archive.
Cecilia González Godino, a Ph.D. candidate in Hispanic Studies, and Corine Labridy, an assistant professor of French and Francophone studies, were awarded an Artist Residency grant to bring Haitian multimodal artist Tessa Mars to Penn for the spring 2024 semester, with an explicit aim to decolonize the ways in which the Caribbean archipelago is framed in academic settings. Mars' work, which often involves paintings, audio pieces, and performances, investigates the legacy of the Haitian revolution and applies an alter ego, Tessalines, to challenge ideas around women's contributions to public life and alternate readings of events. 
And as part of the Independent Creative Production grants, Ani Liu, an associate professor of practice in the Department of Fine Arts, will explore the relationship between microplastics, heavy metals, the environment, industrial processes, and breast milk. The project will connect the intimacy of breast milk with the larger systems it's connected to by highlighting studies that have shown breast milk in the last 15 years has contained harmful compounds like flame retardants as well as assessing breast milk as a cultural and historical material. The data will be presented as a multimedia art installation. 
In closing out this year's round of grants, McInerney encouraged those at Penn and in the community to reach out if they're interested in applying.
"It's important for people to know that we're here, that this program will continue, and that there is support available every year and that we have an annual cycle that generally starts in October. We welcome a dialogue at any time, with anyone," he says. "We encourage people to really reach out to us, because we don't have rigid definitions of what creative or artistic practice or community is—it's very open. And it really starts with a conversation."