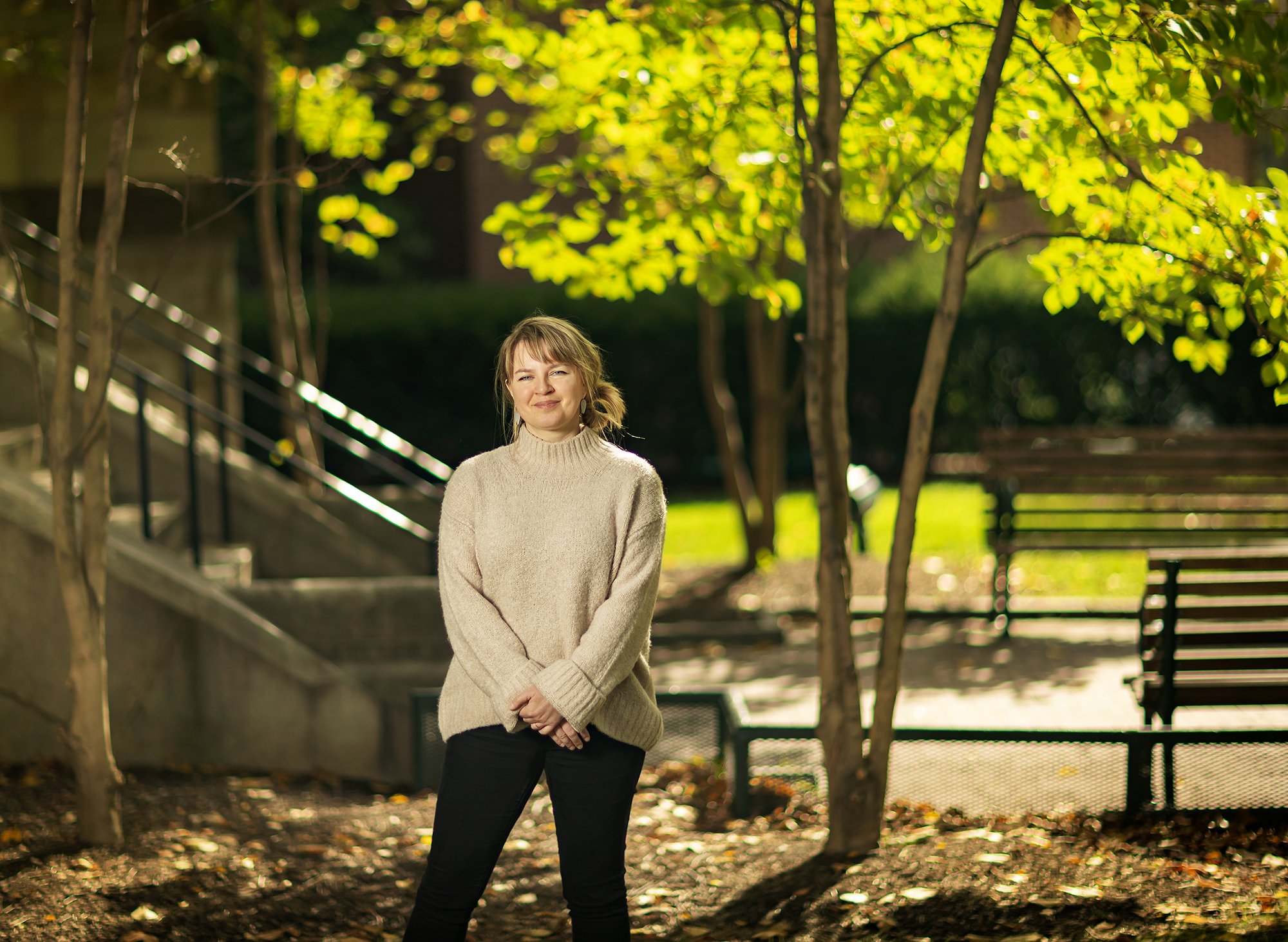 Aspen trees grow in clonal colonies, meaning they are genetically identical and connected by an underground root network despite appearing as individual trees above ground. Scientists have dubbed a Utah aspen clone, named Pando, the world's largest organism by mass.
Fifth-year philosophy Ph.D. student Maja Sidzińska cites this as an example of "weird organisms"—compared with what people usually think of as an organism—that philosophers of biology grapple with when thinking about questions of individuality. But these discussions of individuality have not grappled with pregnant organisms, says Sidzińska, who sees human pregnancy as "weird in that same way."
Looking at pregnancy through the viewpoints of ethics and politics, Sidzińska says she firmly believes in reproductive justice and choice; these are settled issues for her. But looking at pregnancy through a metaphysical lens, she found herself wondering, "How many individuals are there in a pregnancy?" When she herself was pregnant, the questions "What am I?" and "How many am I?" arose.
Her dissertation is on ontological understandings of pregnancy and what they mean for discussions of biological individuality. She helped organize a conference, History of the Philosophy of Pregnancy, held last month at the University of Dayton. Sidzińska spoke with Penn Today about her research and the philosophical questions she is exploring.