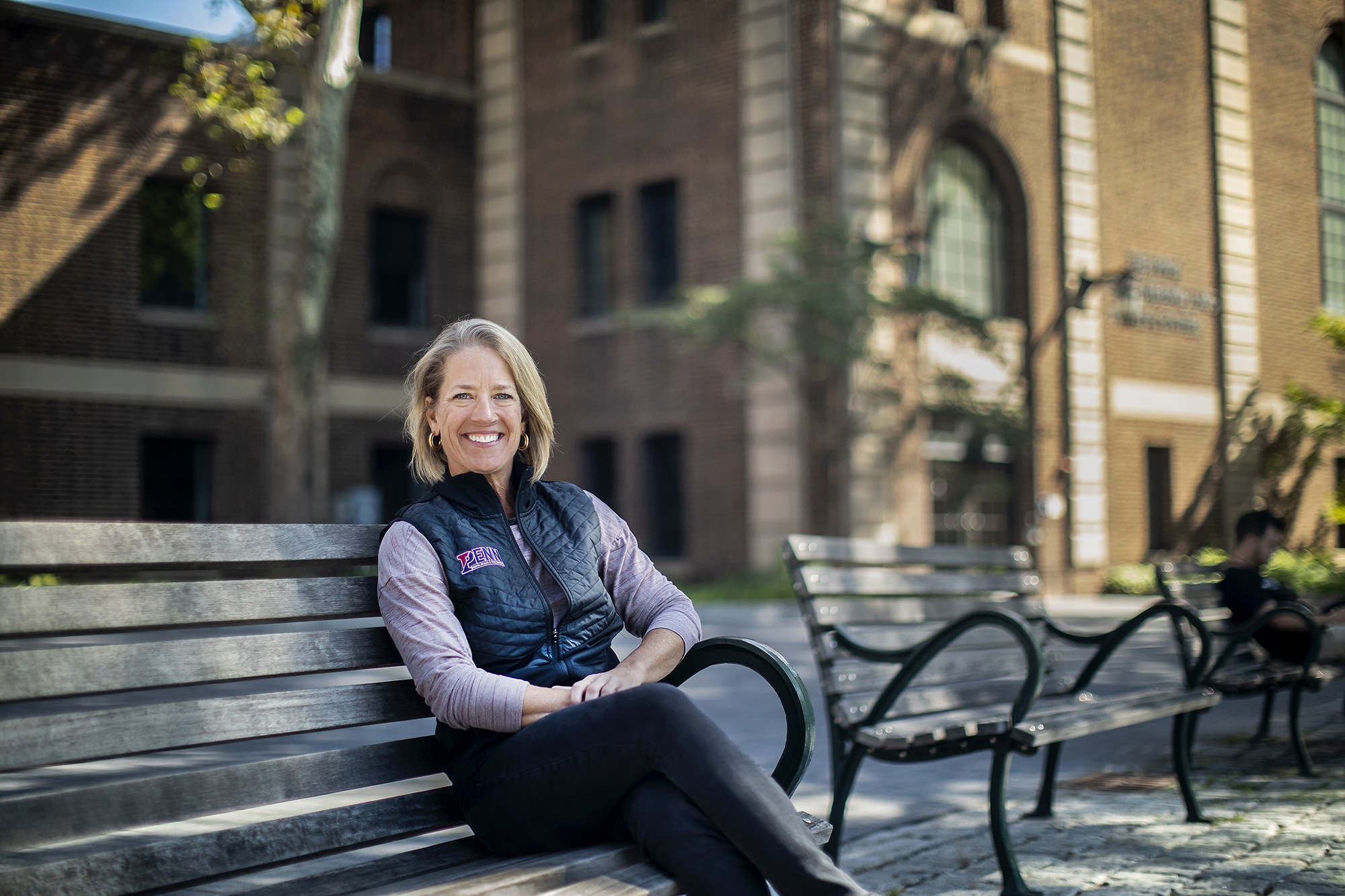 Professional and elite athletes have been speaking out about their mental health in ways that would have been unheard of only a decade ago. Olympic gymnast Simone Biles, tennis sensation Naomi Osaka, NBA phenom Giannis Antetokounmpo, the NFL's Dak Prescott, and women's soccer standout Christen Press are just some of the slew of athletes who have openly discussed their mental health struggles in recent years.
Their candidness has reverberated throughout the sports world, helping to reduce the stigma around mental health, and has generated an increased focus on the mental health of athletes at all levels.  
Here at Penn, Penn Athletics supports the mental health of its student-athletes through the Sports Performance Department. Led by Associate Athletic Director for Sports Performance Andrea Wieland, it consists of the core areas of Sports Medicine, Athletic Training, Strength and Conditioning, Nutrition, Sports Psychology, and Mental Health and Performance.
"We provide our student-athletes with a number of services, programs, and experiences to better themselves as student-athletes and as whole people," says Wieland, a licensed psychologist. "Part of our mission is to help them win championships, but we want them to leave here as better people that contribute to the world. If they win championships but leave as terrible people, we have epically failed."
Wieland, who earned her bachelor's degree in psychology, MBA, and Ph.D. in counseling from The University of Iowa, came to Penn in 2018 from IMG Academy in Florida, where she was the head of mental conditioning. She was also previously the CEO of the International Center for Performance and Health, which provided medicine, physical therapy, nutrition, exercise physiology, and psychology services to executives, athletes, and individuals.
Recently, Wieland spoke with Penn Today about athletes and mental health, her work with student-athletes at Penn, the Sports Performance team, Simone Biles, Ben Simmons, the yips, and the importance of seeing athletes as whole people.
In addition to the Sports Performance Department as a whole, you are in charge of the core area of Mental Health and Performance. What sorts of issues do student-athletes come to you with?
It certainly varies but some of the common ones are performance anxiety, which relates to the fear of disappointing others, the fear of making mistakes, being challenged by high pressure. Some others may be about just managing stress in general. There are a lot of demands of student-athletes, which are different from regular students because student-athletes have added time constraints around practices and training, and maybe injury management or injury recovery and rehab. They also have video meetings, team meetings, travel, taking care of their bodies, getting enough sleep, on top of their academic demands.
Another big one, especially for competitive, high-achievement-oriented folks, which our Penn student-athletes are, is that they want to be great in both academics and athletics, and as contributing members of society. We discuss managing expectations of themselves and understanding that self-care isn't selfish, and managing what they think others' expectations of them are.
Has the pandemic had an impact on the mental health of student-athletes?
The pandemic, absolutely, has had an impact on the mental health of our student-athletes. To take away something with which they're highly identified, that is a form of self-expression, take away their community, take away the structure of their time in terms of being at classes and being at training was very difficult. You're not together. You only have four years to work your eligibility; in rare cases, five or six. Some of them won't have that opportunity and that's really challenging. As we've come out of quarantine and returned to be back together, I see an incredible amount of appreciation and excitement, joy and gratitude that we're back to a more normal way of doing things, even though there's masks, and testing, and precautions, et cetera. They're really happy to be together.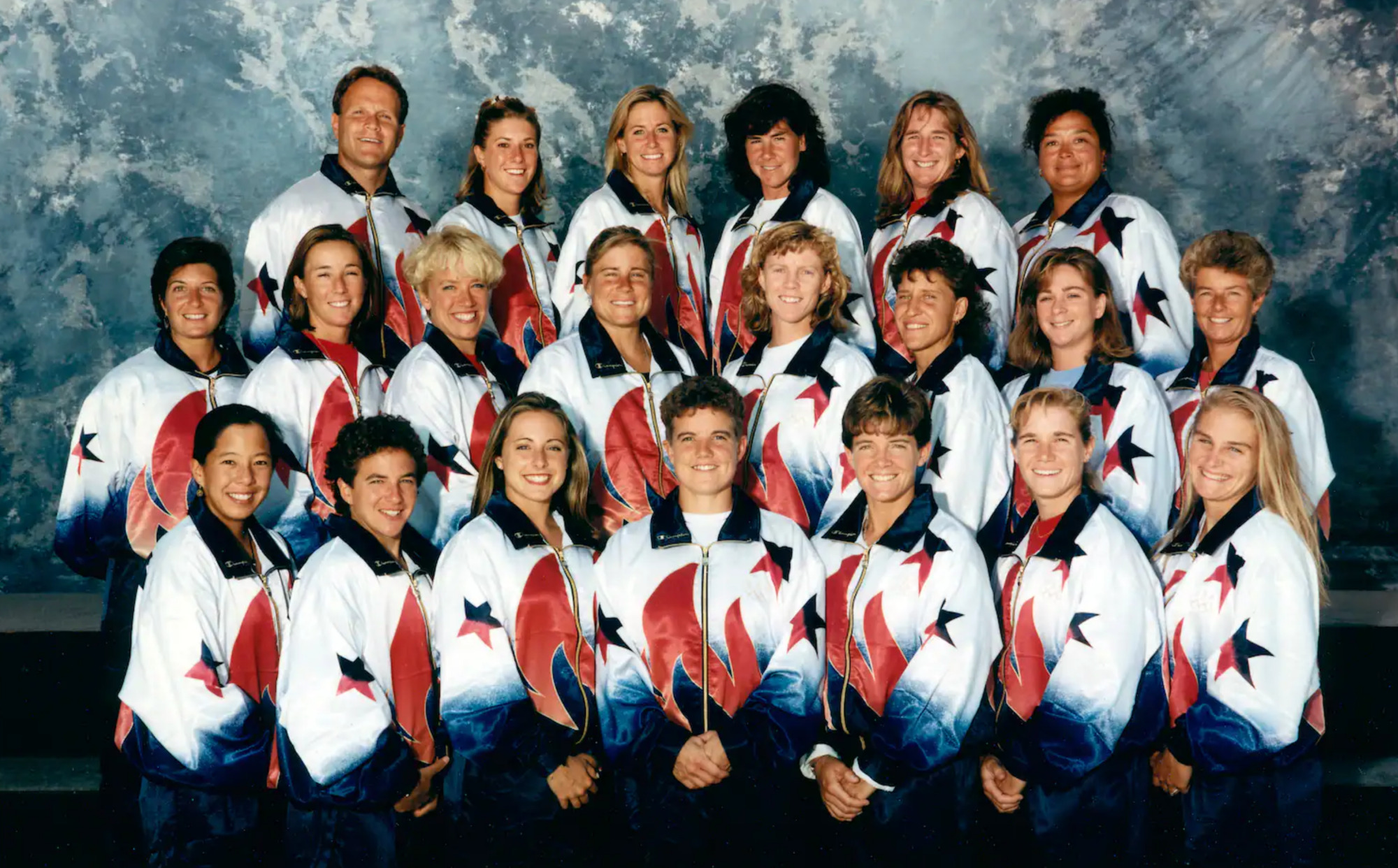 You were a two-time First-Team All-American field hockey player at the University of Iowa and also played on the U.S. field hockey team in the 1996 Olympics. Do you think that the fact that you are a former Olympic and Division I athlete helps you better relate to what student-athletes at Penn are going through?
I certainly would hope so. I think it adds a degree of intrigue, the fact that I've been there before. However, I'm certainly not of their generation, and that is obvious, so that can be a gap. A lot of these student-athletes, or this generation in general, rely on their peer opinion sometimes more so than 'experts' or people who have been trained or educated or experienced in the situations with which they're having trouble, especially if there's an age gap. So, we also want to help embolden our student-athletes as peer leaders to have their eyes and ears open for helping a distressed teammate. We have our Health and Wellness Captains program to help with that, as well as other programming and services.
But when I'm sitting down with an athlete and they're telling me what's going on, and I'm asking some of the questions that I know I certainly related to as an athlete, and I say out loud what they could be thinking and they say, 'Exactly,' it helps sort of name and claim that I've gone through it. It doesn't mean that I know exactly what it is for them, but it certainly gives us a common ground to build further trust and conversation.
Did they have mental health or mental performance services for athletes when you were in college or with the Olympic team?
As an Olympic athlete, USA Field Hockey did have somebody working with the U.S. team. In college, our head coach was a three-time Olympic athlete and had exposure to sports psychology while she was preparing for the Games, so she brought that piece in. I wouldn't say that all my teammates necessarily performed the mental skills, but it was something that I had been interested in as a child. My father was a psychiatrist, my mom studied psychology. My mom gave me a book when I was probably 9 or 10 years old called, 'The Inner Game of Tennis,' and I was very intrigued with that, so I studied all the books I could. I think I was the one talking to my teammates about mental performance, at least what I knew, but we didn't have a staff member, if you will, in college. But I think we all knew that mental toughness and presence was important, and recovering from mistakes and playing on. We had excellent coaches that talked about it without being necessarily trained like a professional would be.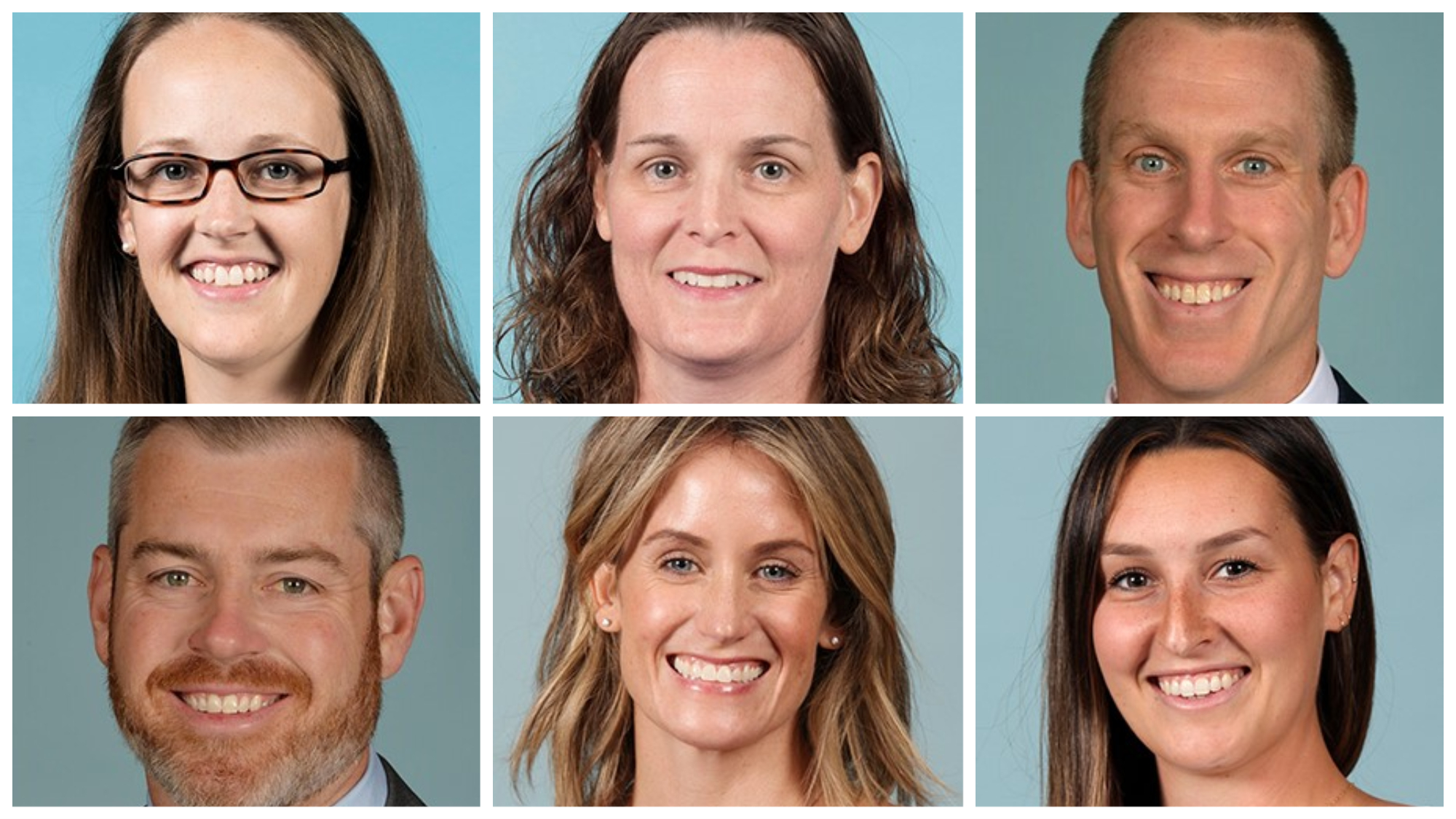 Who are some other members of the Sports Performance team?
Emily Dorman is the head of sports medicine; Amy Graber is the assistant head. They have been here over 14 years apiece; I'm just starting my fourth year. They really know the ins and outs, and know the history, and have brought me up to speed. I rely on Emily a lot. Cory Walts is the director of strength and conditioning. Cory has been an important resource in rebuilding the culture of the Strength and Conditioning program. The associate director is Jeremy Weeks, who has his doctorate of education. He's helping us build a strong foundation in the applied sports science. Those two are the dynamic duo as well. Cory was my first hire and a great hire he was. He really gets the big picture of empowering student-athletes to have self-autonomy and to get to know themselves, and have awareness about how they're feeling and how they're doing, and train accordingly. He's implemented some really positive systems like digitalized individualized training plans.
Jill Joseph is our head of sports nutrition. She's been here for the past five years and has been a reliable force. We've brought on a great hire in Cat Hammer. Those two work very well together to help cover our almost 1,000 student-athletes—I think we're actually over 1,000 student-athletes now—and 33 teams. I feel very blessed by our current leadership team. We're certainly understaffed, is what I'd say, for what we're doing and the number of athletes we're servicing, but we have a strong team that works hard and we do our best to make sure everyone is taken care of and no one falls through the cracks.
From a sports psychologist's perspective, have you seen an increased focus on mental health among athletes in recent years?
I think it's definitely in the media far more. We're more open to talking about it. More professional athletes and elite athletes are willing to admit to some of their struggles and challenges, so that has been an important conversation I think society wide and probably worldwide. I do think that there's more of an openness and willingness that social media and news stories have been able to make more prominent and upfront. It's helping a lot of folks have better conversations instead of struggling by themselves, struggling alone or behind closed doors, or feeling prideful or shameful about asking for help. Athletes can be prideful and feel like they have to figure out everything on their own. I feel like that's certainly part of the conversations we're having with our student-athletes, especially our men. We really want to reduce stigma and normalize the mental health conversation as part of you as a whole person. Our student-athletes may not access the many resources that are available now during their time here at Penn, but maybe in future—because we've normalized that conversation and they've been struggling or are in distress—they will think of getting a mental health checkup in the same way as getting a physical checkup or a dental checkup. They'll go get a mental checkup and it can be one of the healthiest decisions that they make.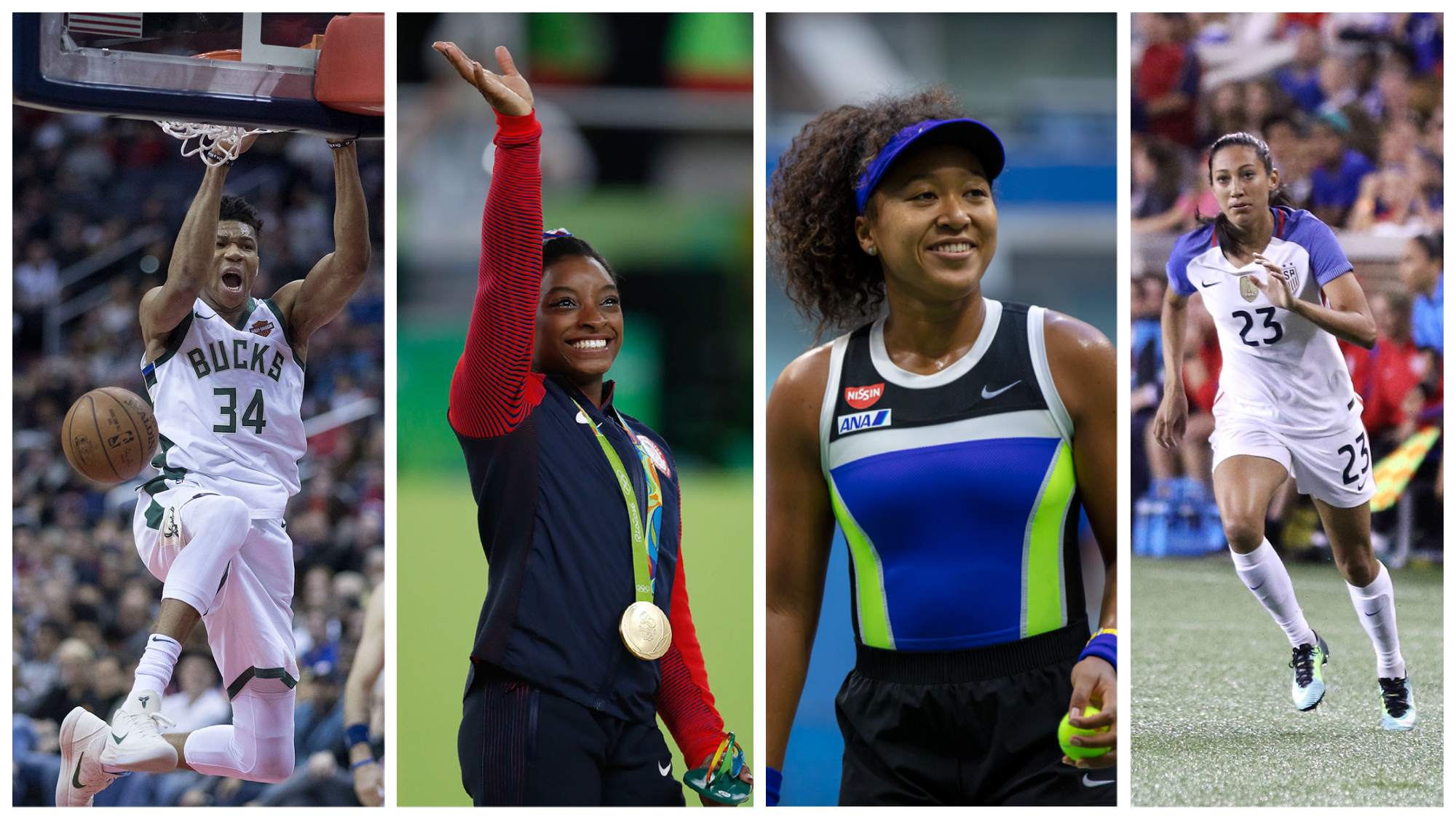 What do you think of the public response to professional and elite athletes speaking out about their mental health struggles? There have been both positive and negative reactions. Simone Biles, for example, received a lot of support but also a lot of ridicule during the recent Olympics.
There has certainly been the mix of the outpouring of support as well as the criticism, and really treating them as performers and not humans, and treating them like they are expected to perform no matter what. I think that has been the expectation. Hopefully, we're moving toward treating them as humans having an athletic experience so they don't really owe us anything. We can celebrate and be joyful in their prowess without dehumanizing them as only performers. I think that's where a lot of mental health issues can arise, the disconnect of the fact that these are people first and we have to treat the whole person, and then we can look at athletic performance. But really, sports are supposed to be fun and community-building and bringing people together. Sports are an expression of self and team. We've really taken it to a great extreme, as we sometimes do, certainly in American society, because there's a lot of money involved. There is a lot of identity as fans, identifying with their team as if they're part of that team, which they are, in a sense, but they're not having the direct experience like the athletes and coaches and staff. Keeping things in perspective and having some compassion will go a long way.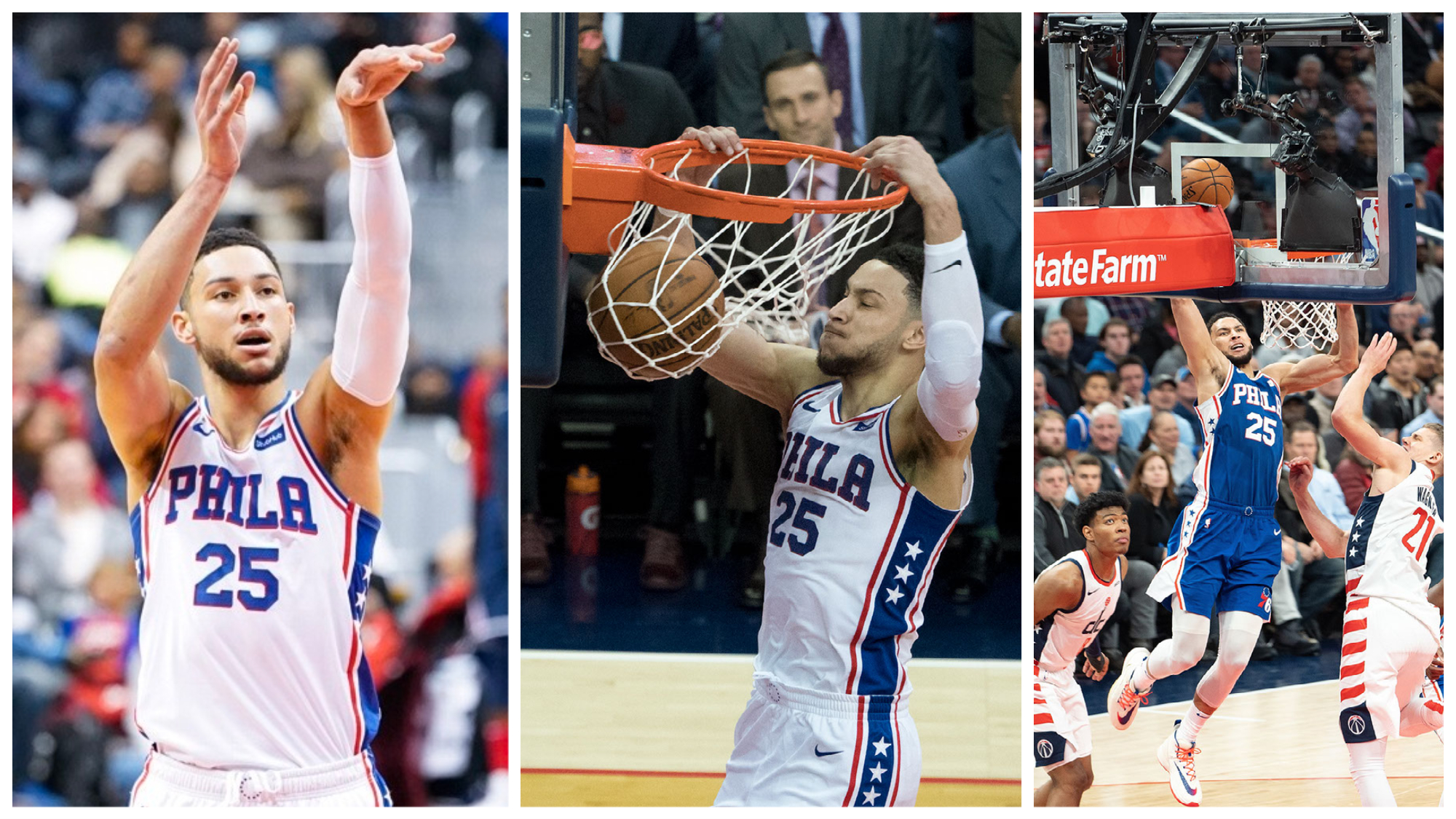 Ben Simmons, who is in the process of trying to force his way out of Philadelphia, has been having what seems to be a mental performance issue regarding his shooting, specifically his free throws. I don't think I've heard anyone offer him support; he has been met with a barrage of very harsh criticism from fans, coaches, members of the media, and former players. I realize you have not worked with him, but from the outside, do you think he is suffering from a mental performance issue? And what do you think of how the public has responded to his struggles?
Certainly, the harsh criticism is not helping. If you want to support your athlete, you could be a lot more helpful. My sense is he's starting to just disconnect and take care of himself and focus on himself in order to recover. That's what I mean by all the money involved, the overidentification as if this is your team and you know the players deeply. Well, in fact, you don't know the players. You know them in the aspect of seeing them perform in games, but you don't know their full story. Again, I'll just go back to showing compassion and some empathy and recognizing that he's a whole person. Folks can either be helpful or extremely hurtful in their commentary. If you care about the whole person, then you can behave differently. I don't know his story, I've never worked with him, I don't know exactly what's going on. I think we can assume there's a mental performance component because his skills haven't changed. He's still the athlete that he is. But I'd really like to see less dichotomy in society, overall. These extreme viewpoints are really not beneficial. I'm hopeful that he's able to find his way, find support, and get back to feeling like himself.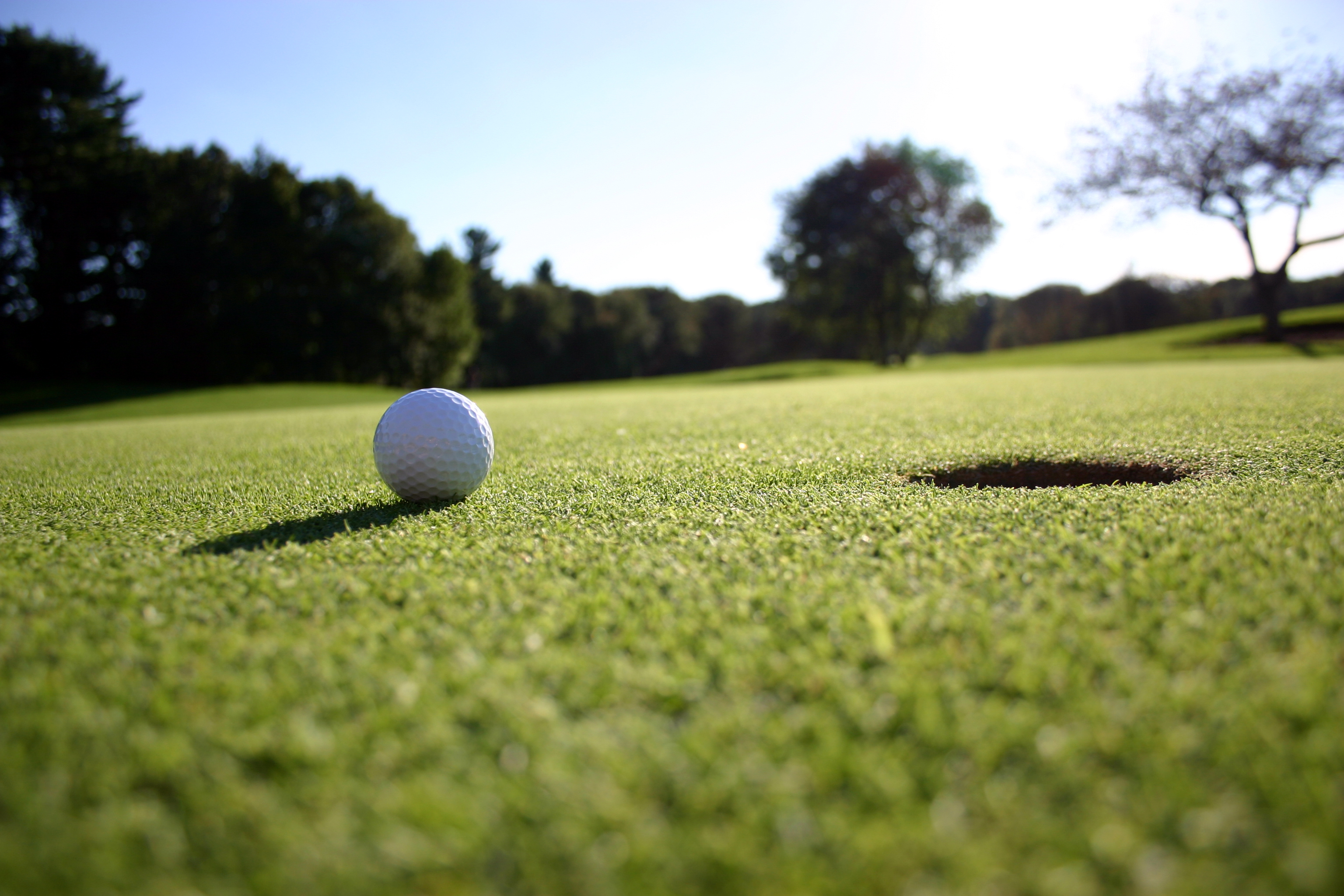 When a professional or elite athlete struggles with routine things such as making a foul shot, finding the strike zone, catching a pass, sinking a put, or making a chip-shot kick, they are often described, in sports parlance, as having the 'yips.' Are the yips a real thing in sports psychology?
Absolutely. It's actually a physiological response and it really ties into brain science and physiology. When there is fear and anxiety, threat, and what feels like danger, the athlete doesn't trust themselves to be able to perform. The anxiety shows up physiologically and actually changes muscle tension and technical execution of whatever the skill is. There's an actual physiological change to even their mechanics. For example, in throwing, it can be holding on too tightly and not releasing, or releasing too early. The mind and the body and the emotions are not aligned. It is a physiological phenomenon. I've experienced it directly myself as a tennis player. It's an awful feeling. You feel like you've completely lost it, and then it makes the sport no fun because you're kind of in what I call a swirly twirly about it. That's something that is common for sports psychologists to help with, and often why they're brought in or sought after.
How do you treat the yips?
It can be helpful to work with a technical coach and to have a holistic approach to what's going on without making it even more of an issue and compiling it. With some intervention, without making a mountain out a molehill, in time it can soften and correct itself. But I think a lot it has to do with threat and trusting themselves to be able to do it. Breathing, self-talk, and breaking down the skill can help. Slowing the skill way down to build it back up and really taking your time with it can help it resolve. It's sort of like recovering from an injury.
What do you enjoy about your job?
There are a lot of things to love about my job. My favorite thing that a recruit said to me—when I was talking to a set of football recruits and described what I did—is, 'You have the best job on the planet.' And I was like, 'I do have the best job.' I get to work with a really great team. We have a strong team in Sports Performance. I'm really proud of the way they've handled themselves over the course of the three years that I've been here. We get to work with amazing student-athletes. They are phenomenal humans and it's a joy to watch them grow and develop, and to get to express themselves in this unique way, and enjoy each other and their experiences. Our job is to help them be better humans and really grow to know themselves, know what it's like to work with and collaborate with others, and learn how to win. Winning isn't just the scoreboard, it's learning how to gain mastery over one's own mind and direction in life. That's a thrilling thing to be a part of.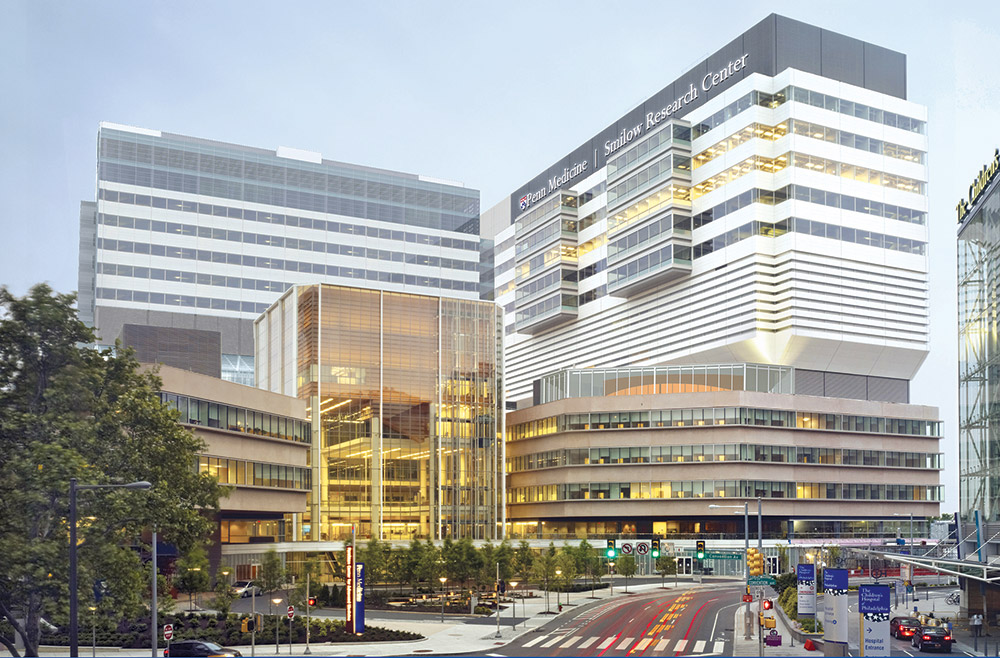 Can you talk a little bit about the partnership between Sports Performance and Penn Medicine?
Dr. Brian Sennett [chief of Sports Medicine at the Perelman School of Medicine] is an absolutely outstanding citizen and physician. We've had a longstanding, more informal relationship between Penn Medicine and our Sports Medicine group. Our certified athletic trainers can reach out to our list of official Penn Medicine consultants to Athletics to help get our athletes expedited in any of the 26 subspecialties of which we have official medical consultants. Having Penn Medicine in our backyard is absolutely critical to our success, and the enthusiasm in which they receive our athletes and take care of us quickly is bar none. I think we're best-in-class and really have gratitude to be able to have such a tremendous partner is Penn Medicine.
We're also advancing that relationship with a concept called High Performance Medicine Meets Sports Performance. It allows researchers and practitioners to apply some of the same sports science principles and concepts to critical care physicians and emergency medicine physicians—high pressure, high demand physicians and health care providers. We'll have conversations with them to train them up in some of the same things that we're training our athletes in. For example, we take care of the physician performer and health care team, if you will, the whole person, as well as have a unique opportunity to advance sports science with our student-athletes. That doesn't mean that we're treating student-athletes as guinea pigs, it means that they're part of the conversation of better understanding themselves as they help advance science. It's a really incredible partnership that's very important to Sports Performance in meeting and exceeding, actually, the needs of our student-athletes.
Do you still play any sports? You mentioned that you play tennis.
Very little tennis. I'm getting back into it because I've seemed to have worked through my yips. That's a positive thing. With my age, a mean game of pickleball is pretty fun. I'm going to start getting into squash. I'm going to connect up with the rowing coaches and they're going to help me with my rowing technique on the erg. I do kickboxing currently. I also love to cycle. Staying fit and active is important for my mental health. It helps keep my head clear and my body fit and me eating right—the exact things that we're teaching our student-athletes. We're teaching them lifelong habits and skills that we hope each of our student-athletes takes with them so they can live long and healthy lives.