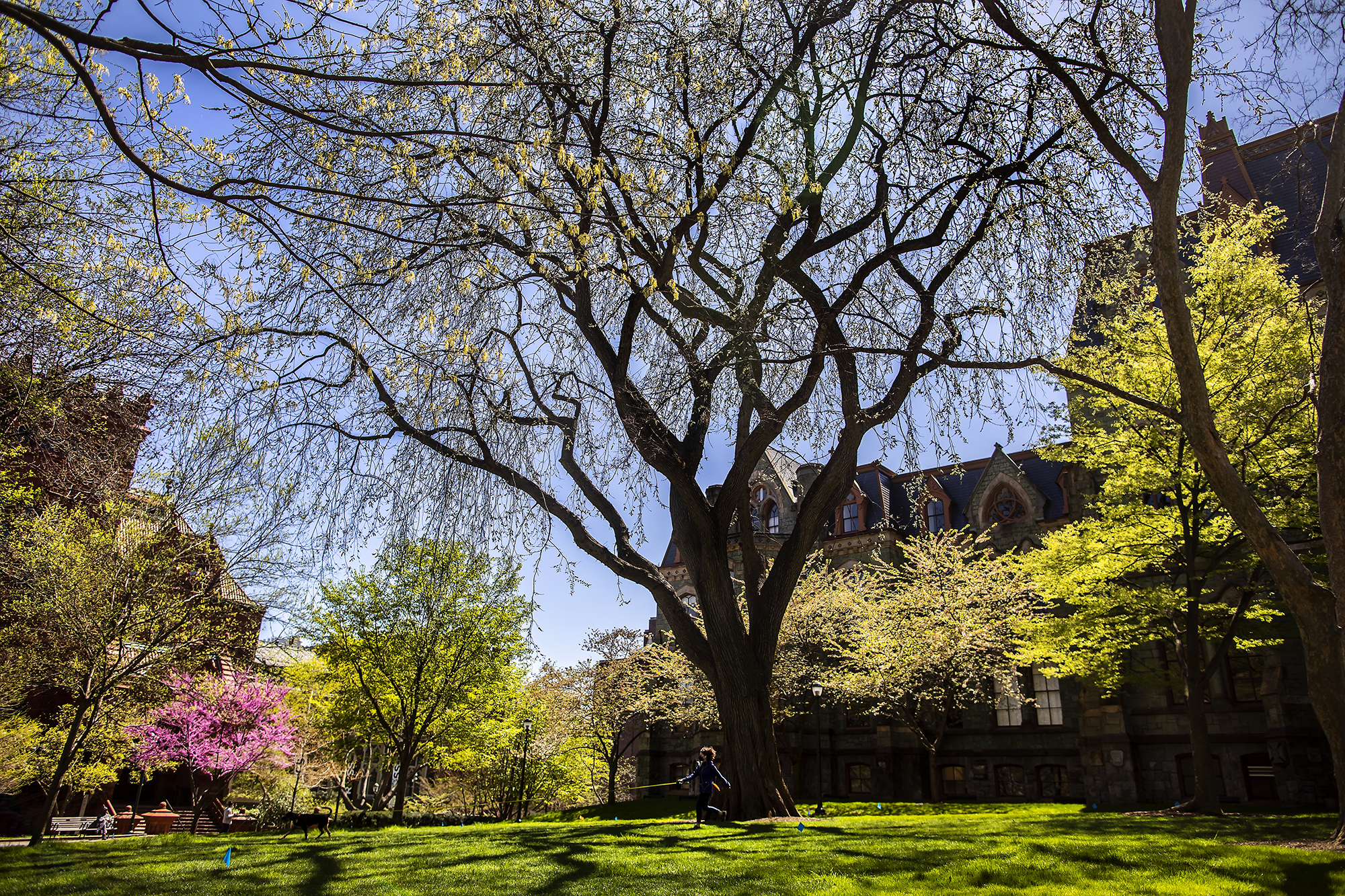 The trees on Penn's campus have history and gravitas. Not only do they provide beauty and shade, habitat for wildlife, a sink for carbon emissions, and a taste of nature in the city, but many also carry interesting backstories.
From the Treaty Elm on College Green to the fig and plum trees in Penn Park Orchard, different trees serve as reminders of various stages of campus life and its evolution. As an accredited arboretum, Penn honors these incredible life forms with annual care and monitoring. And the planting is never done, with new and special specimens added regularly, subtly enhancing the verdant canopy. Community members can even enjoy the display from home, with virtual tours and historical information available through the Penn Plant Explorer.
Campus trees, by the numbers
12: Years in a row that Penn has been named a Tree Campus USA by the Arbor Day Foundation
6,800: Number of trees on campus
1896: Year the University's Penn Treaty elm was planted
1,576,717: Pounds of carbon stored by trees on campus
$51,871: Building heating/cooling energy costs saved each year because of campus trees
115: Height in feet of a dawn redwood in Kaskey Memorial Park
More than 240: Number of species represented by campus trees and shrubs
2017: Year campus was accredited as a Level 2 Arboretum by ArbNet
100: Free trees available to Philadelphia residents in this year's Creating Canopy giveaway
In honor of Earth Day 2021, Penn Today is putting some of the more iconic and storied trees on campus in the limelight.