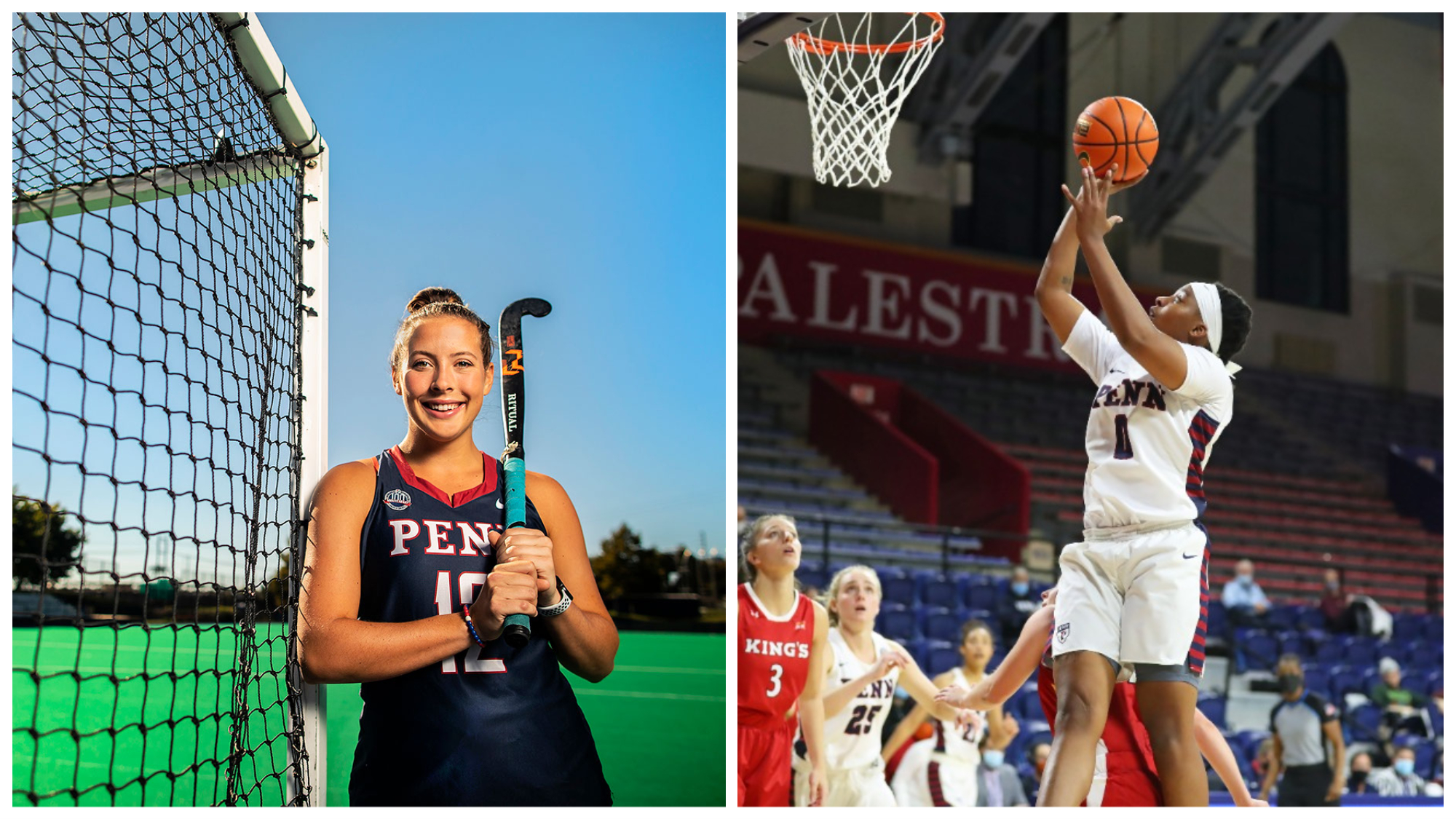 Two Quakers were given their props on Monday for their par excellence play.
Gracyn Banks, a senior captain and center back on the field hockey team, was named to the Division I Mid-Atlantic Region First Team by the National Field Hockey Coaches Association.
Banks, a unanimous First-Team All-Ivy selection, led the Red & Blue in minutes played (940), ranked second on the team in goals (four) and points (10), and tied for first in the Ivy League and seventh in the country with five defensive saves.
The field hockey team ended the season with 9-7 record overall and a 5-2 conference mark. Banks is most likely returning next season, and preparing to play in the 2021 FIH Hockey Women's Junior World Cup in December in South Africa.
Sophomore forward Jordan Obi of the women's basketball team was selected Ivy League Rookie of the Week after her show-stopping Palestra debut on Nov. 16. (There was no season in 2020-21.)
In Penn's 91-55 win, she had 29 points, 12 rebounds, two assists, two blocks, and three steals.
Obi is currently the team's second-leading scorer and rebounder, averaging 16.8 points and 7.0 rebounds per game. Versus Villanova on Monday at the Palestra, she had a game-high 24 points in the Red & Blue's 66-63 loss.
Over the Thanksgiving holiday, the women's basketball team will compete in the LMU Thanksgiving Classic in Los Angeles. They will take on UC San Diego on Friday, Nov. 26, and Memphis on Saturday, Nov. 27.