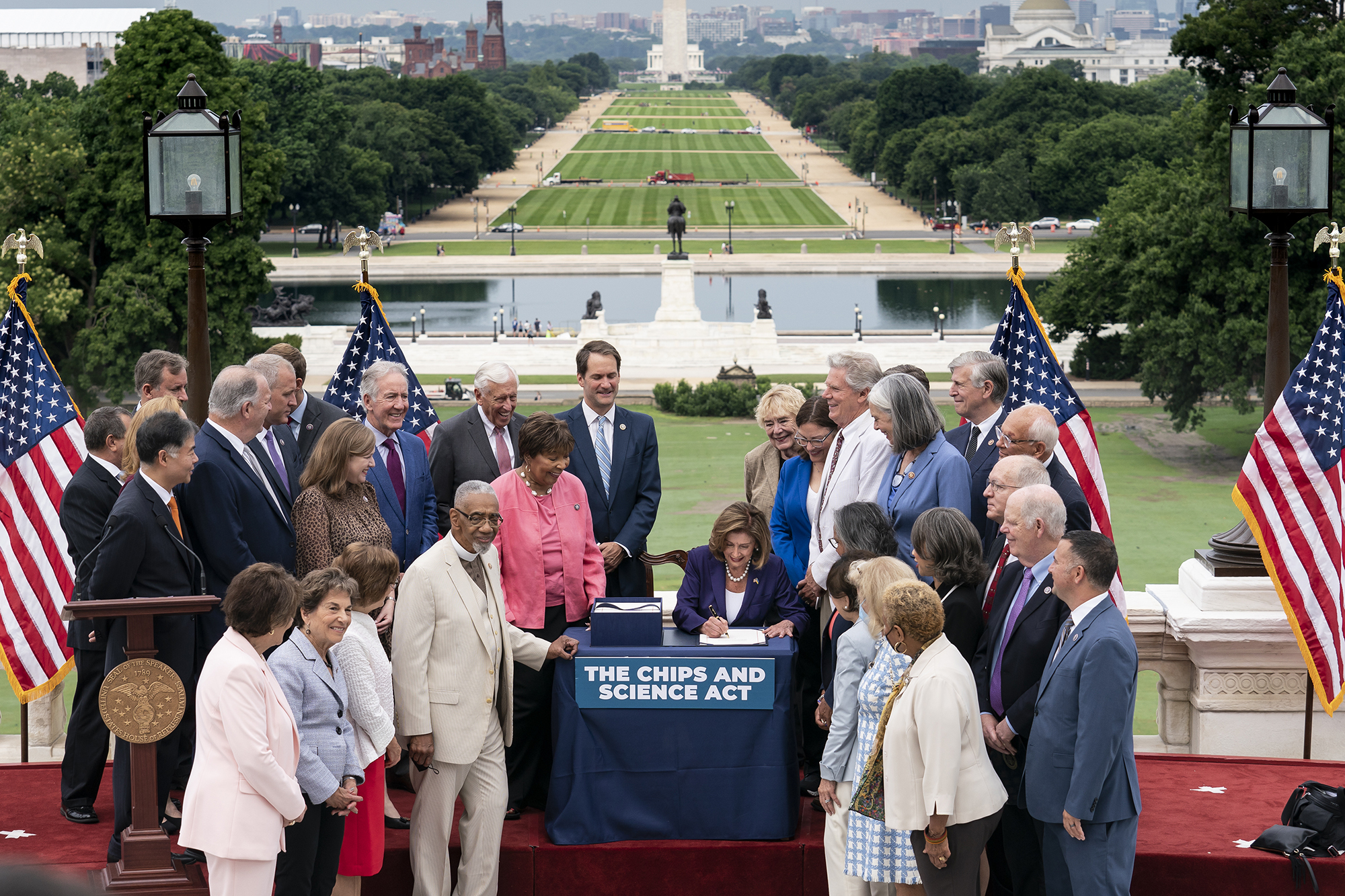 On Aug. 9, President Joe Biden signed into law the CHIPS and Science Act, which invests $52 billion in domestic semiconductor manufacturing through tax credits, as well as supports STEM research and education initiatives through the National Science Foundation.
Semiconductor chips are key components of many electronic devices, ranging from automobiles to refrigerators. The U.S. currently manufactures approximately 12 percent of the world's supply, with 75 percent coming from East Asian countries like Taiwan, South Korea, and China. Because it dramatically disrupted demand patterns in 2020, the COVID-19 pandemic is oft-cited as the "root cause" of a global shortage and that has endured since.
Morris A. Cohen, the Panasonic Professor Emeritus of Manufacturing & Logistics in the Wharton School, explains the implications of the new law and its potential to reinvigorate global competition in the semiconductor industry—even if it doesn't end up being as transformative as some may like.