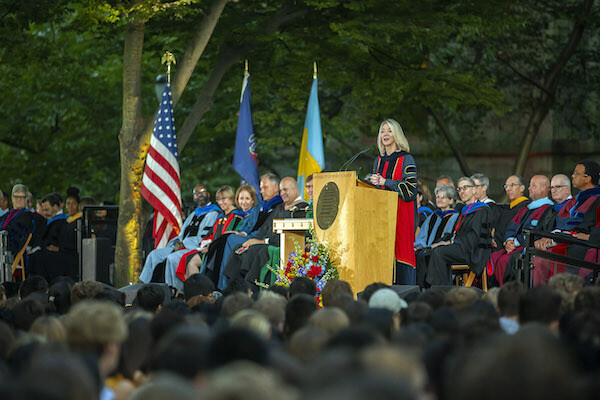 Class of 2023 is ready for liftoff
At Monday's Convocation, Penn's newest students were welcomed to the University family. "The very first step in expanding your orbit is reaching out to somebody new," President Amy Gutmann said.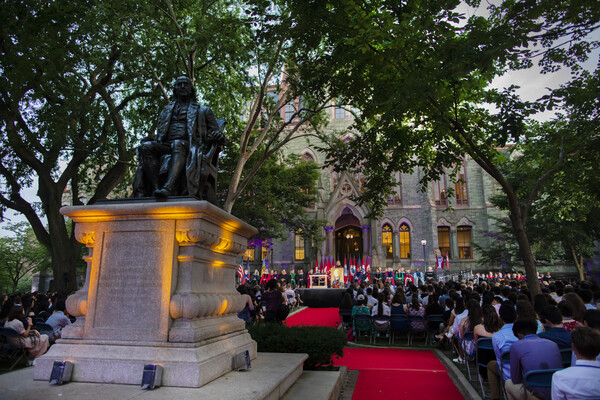 Welcoming students at a ceremony on College Green, President Gutmann encouraged the Class of 2022 to work together, with each other, and the Penn community.