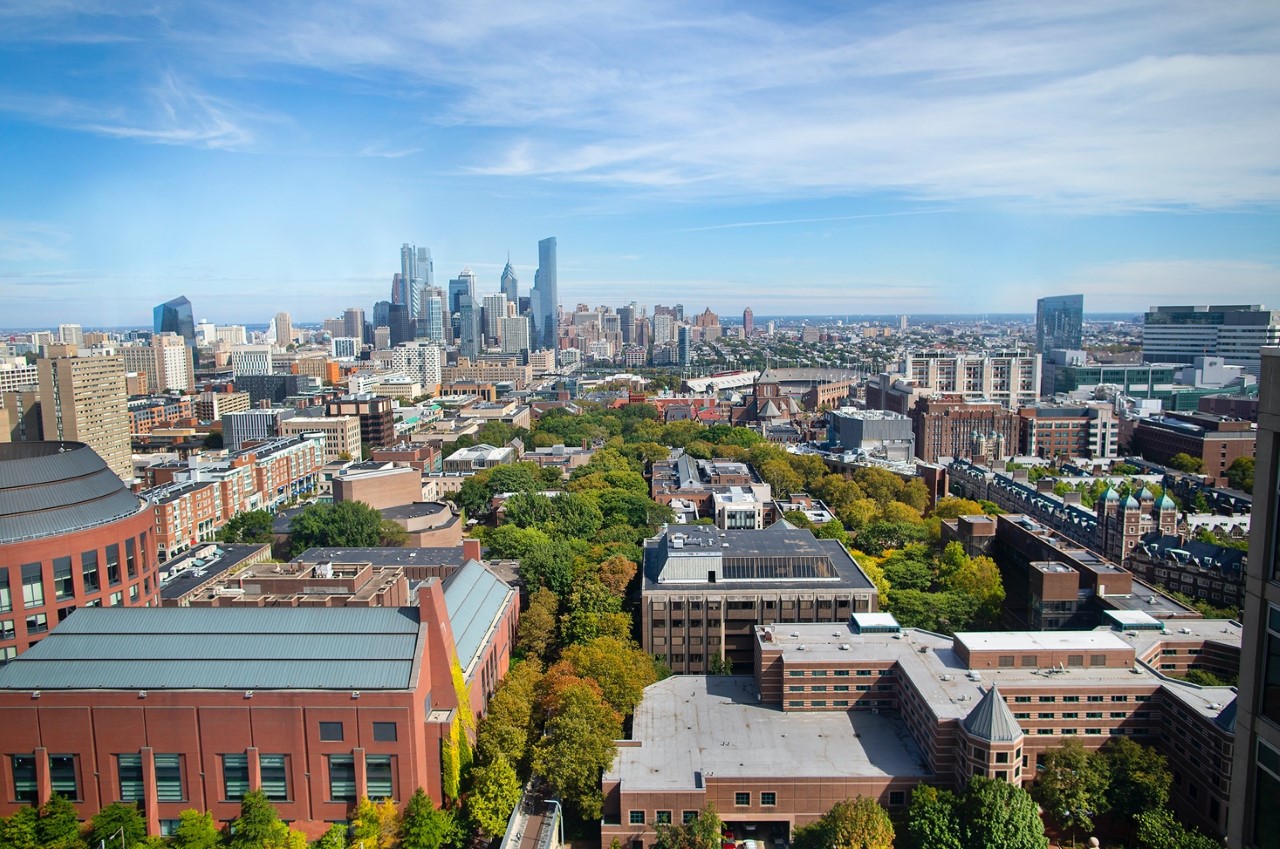 The University of Pennsylvania has launched Projects for Progress, a new initiative that will award prizes of as much as $100,000 to support proposals by teams of students, faculty, and staff designed to promote equity and inclusion and to make a direct impact in Philadelphia. 
The applications for this year's funding are due by March 1. The winners are expected to be announced in May.
Established by President Amy Gutmann, the initial fund of $2 million was announced in June. Projects for Progress is managed by the new Office of Social Equity & Community, led by University Chaplain Charles "Chaz" Howard, who became the office's first vice president in August.
Project proposals must clearly and directly address one or more of three objectives: eradicating or reducing systemic racism, achieving educational equity, or reducing health disparities based on race, gender, sexual orientation, and/or social determinants of health.
"It's an opportunity to propose practical steps to tackle certain issues that need more attention," says Nicole Maloy, director of social equity and community, who is coordinating the initiative. "I think it really is part of what Penn does so well. It's not just about coming up with ideas; it's about making them happen, making them a reality, the intersection of theory and practice."
Projects for Progress joins the President's Engagement Prize and the President's Innovation Prize in providing funding of as much as $100,000 for projects proposed by the Penn community. "Establishing this prize helps to bring these special opportunities full circle to align with the ideals of the institution: impact, innovation, and inclusion," Maloy says. 
An important distinction is that while the Engagement and Innovation prizes are for graduating seniors, Projects for Progress is open to teams of three to five students, faculty, and staff. In addition, while the other prizes are for global, national, and local projects, the new initiative is focused on Philadelphia, whether at Penn or more broadly in the city. 
"We value our relationship with our neighbors. Penn is a part of Philadelphia, and Philadelphia is a part of Penn," Maloy says. "As important as it is to be thinking nationally and globally about our impact, it's also incredibly important that we make a positive impact where we are."  
The number of awards and the amount of each has yet to be determined, but there will be more than one Projects for Progress proposal chosen for the prize this year, Maloy says. Each proposal must include a budget, and the projects are expected to launch within six months of being named as prize recipients. 
Interdisciplinary teams and those that include a combination of students, faculty, and staff will receive priority consideration. Teams are encouraged to take full advantage of the breadth of perspectives, life experiences, and academic expertise represented across and throughout the University to help inform their proposals.
"Study after study shows that diversity in thought, diversity in experience, diversity in background will lead to increases in creativity among groups. That's a value and a priority here at Penn," Maloy says. 
Maloy acknowledges that the inaugural application timeline is short. "We wanted to make the opportunity available rather than wait an entire year," she says. 
Assisting in choosing the winners will be a committee of representatives from the School of Social Policy & Practice, the Graduate School of Education, the School of Nursing, the Perelman School of Medicine, the Netter Center for Community Partnerships, and Civic House. 
"I'm hoping that the students, staff, and faculty who engage in the process of creating a proposal to address one of these incredibly important issues in society will use their power and their potential to make a positive impact in the world around them, regardless of whether or not they win this particular prize," says Maloy. "The more people who embrace that idea, whether in small ways or in large ways, the more successful this will be."