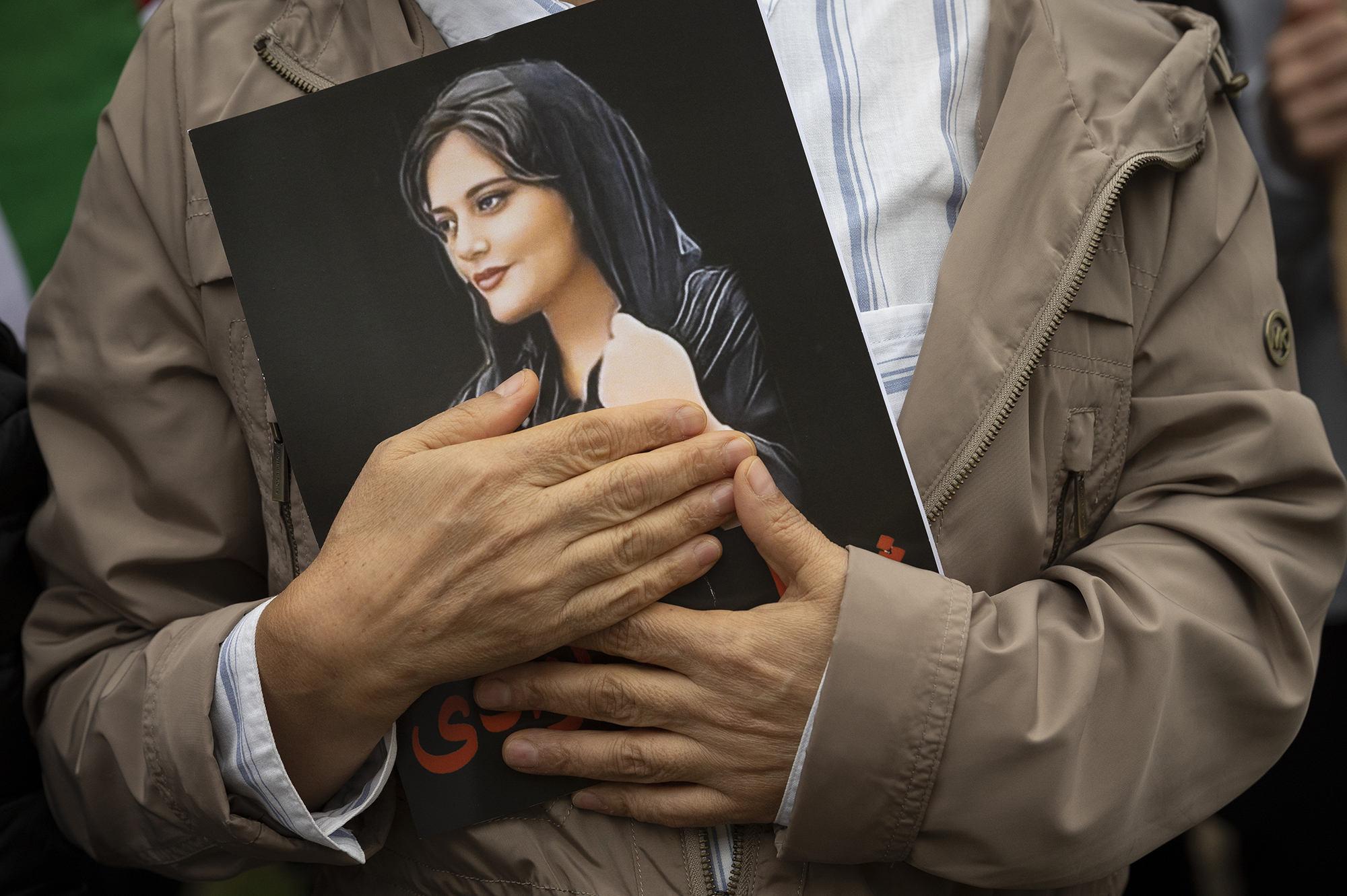 "Woman. Life. Freedom." This slogan, originally from Kurdish, became a rallying cry during last year's protests in Iran following the death of Mahsa (Jîna) Amini. The 22-year-old Kurdish-Iranian woman was arrested by the morality police in Tehran and accused of not wearing her hijab properly; she later died in police custody. Her death led to an outpouring of protests across Iran and the world, with women tearing off their head scarves and taking to the streets, demanding people "Say her name!"
To mark one year since Amini's death on Sept. 16, 2022, three scholars in the School of Arts & Sciences—historian and novelist Firoozeh Kashani-Sabet, an expert on modern Iran; Fatemeh Shams, poet and associate professor of Persian literature in the Near Eastern Languages & Civilizations Department; and history Ph.D. candidate Sarah Eskandari—have organized a two-day, hybrid international conference featuring speakers from across the University and the globe. The panels on Friday and Saturday will address violence against women and gendered resistance to such violence in transnational contexts, featuring more than two dozen experts.
The Penn scholars set to participate include Eskandari, historian Oscar Aguirre-Mandujano, poet and Penn Arabic creative writing lecturer Ahmad Almallah, and historian Ann Farnsworth-Alvear, all of the School of Arts & Sciences, as well as Penn Carey Law's William Burke-White.
Penn Today spoke with the organizers to get a sense of how the conference came about, what they hope attendees take away, and where things go from here.
Anyone interested in viewing the conference can log into the Zoom webinar.