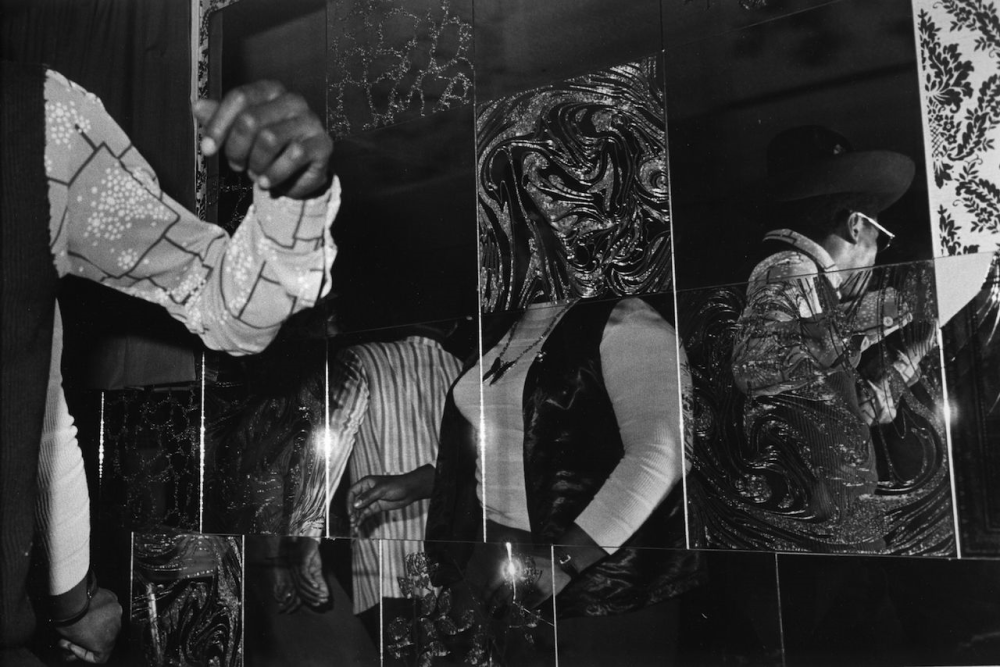 In its third grant cycle since 2018, The Sachs Program for Arts Innovation has selected 34 projects from students, faculty, and staff to receive a total of $270,000 in funding.
The grant awards include artists from seven of Penn's 12 schools, and encompass projects that cross the disciplines of visual arts, the performing arts, literature, history of art, film, anthropology, and engineering.
Grant funding varies by project, but awards range from $3,000 to $40,000. Funding increased by $50,000 from last year's total of $220,000.
"The process is difficult and I feel it gets even harder every year because the applications get stronger and there are so many ambitious projects out there," says John McInerney, executive director of The Sachs Program. "People are thinking strategically and it's been really affirming to see such a broad portion of the Penn community capitalizing on the resources Keith and Kathy [Sachs] provided in their gift, while advancing what is happening across departments, centers, and schools.
"I really feel the program and the arts have been embraced by the community in a very meaningful way that has helped move other areas of Penn forward, which is so central to Keith and Kathy's vision."
Proposals are evaluated in two stages. Committees comprised of faculty, staff, and students, including past grantees, first evaluate the applications. Then their recommendations are sent to The Sachs Program Advisory Board. The board selects the final grantees, taking into account the committee recommendations, as well as the goals and priorities of The Sachs Program. This year, 67 applicants were evaluated.
"I think what's nice about the committee process is that we are able to expand the review of applications to include students, staff members, and faculty from across the University, so that a variety of disciplines and perspectives are represented," says Chloe Reison, associate director of The Sachs Program. "This year, I feel the grant pool is even more diverse and we've been able to touch areas across the University we haven't before—and that's really our goal, to be able to support the arts all across the University."
The projects
A new school represented in this year's round of grant recipients is the School of Engineering and Applied Science. Students Abhinav Ramkumar and William Deo of the Vagelos Integrated Program in Energy Research (VIPER) will apply modern computational techniques and scientific research skills to the development of novel materials and devices that can be used to produce adaptable acoustics, tapping into the possibilities of music by developing electronic controllers that would enable greater acoustic manipulation and broader possibilities for musicians. They hope to use The Sachs funding as a launching pad to develop an application for the President's Innovation Prize. 
"It's such a beautifully interdisciplinary project," says Reison of the project. "And it's one that meaningfully merges their [scholarship in the VIPER program] with their interest in music."
The Annenberg Center for the Performing Arts, meanwhile, has received funding as part of the Extended Artist Engagement Prize, which will bring in arts and service organization DNAWORKS—from Fort Worth, Texas—to help develop a play written by Toni Morrison but only loosely performed once in its history. "Dreaming Emmett," only once workshopped in 1986, interprets the 1955 lynching of 14-year-old Emmett Till in Mississippi and the acquittal of the persons accused. Morrison's estate has approved the production. Professor of English and Africana Studies Herman Beavers, who has studied and written extensively about Toni Morrison, will consult on the project.
The Penn Museum will welcome local drag artist Eric Jaffe for its Visiting Artists Grant, exploring non-binary gender issues with a site-influenced drag performance commissioned for the Museum. It will coincide with the opening of the new exhibition, "The Stories We Wear," in the fall. There will also be special gallery tours with docents interpreting pieces through the lens of gender and sexuality. 
Jean-Christophe Cloutier, assistant professor of English, will present a weekly "ComicsLab," a workshop and educational resource for the Penn community that focuses on the art of making comics. Led by cartoonist and instructor Robert Berry, they hope to also produce a public exhibition from the project. "ComicsLab" is spun from the "Making Comics" course they have co-taught in the past. 
"Two of the great strengths of Penn are English and literature, and on the other side, visual arts. So, this is one of those unique projects that's really tapping into both those communities," McInerney says. "There's already a creative community around a project like this, so you just know it is really going to take off."
Tamir Williams, a Ph.D. candidate in History of Art and a docent at the Institute of Contemporary Art, will curate an exhibition at Slought, "A Space to Appear, A Space to Tarry," which will present pieces from the photographic series "Black Nightclubs on Chicago's South Side," captured by Penn alumnus Michael Abramson. That exhibition aims to explore the radical practices of being, which are allowed for in unconventional spaces, such as nightclubs, examining issues of Black and especially Black queer nightlife and phenomenology. 
McInerney and Reison praised the output from students in the applications this year, noting that more student grants were issued this year than in any prior year. Those projects range from a group LGBTQ zine project ("Q-INE"), to the College of Arts & Sciences' Erin O'Malley's blend of creative nonfiction, fiction, and scholarship to create a hybrid collection of prose on the experience of being orphaned for being female and yet no longer identifying as such.
"The Sachs Program continues to expand its role on campus supporting the most exciting interdisciplinary arts projects," says University Provost Wendell Pritchett. "These new grant winners embody Keith and Kathy Sachs' founding vision of advancing the arts across every part of our campus—and supporting the next generations of artists in all disciplines."
The Sachs Program will announce its 2021 grant opportunities in the fall. The full list of 2020 project winners can be viewed on The Sachs Program website.