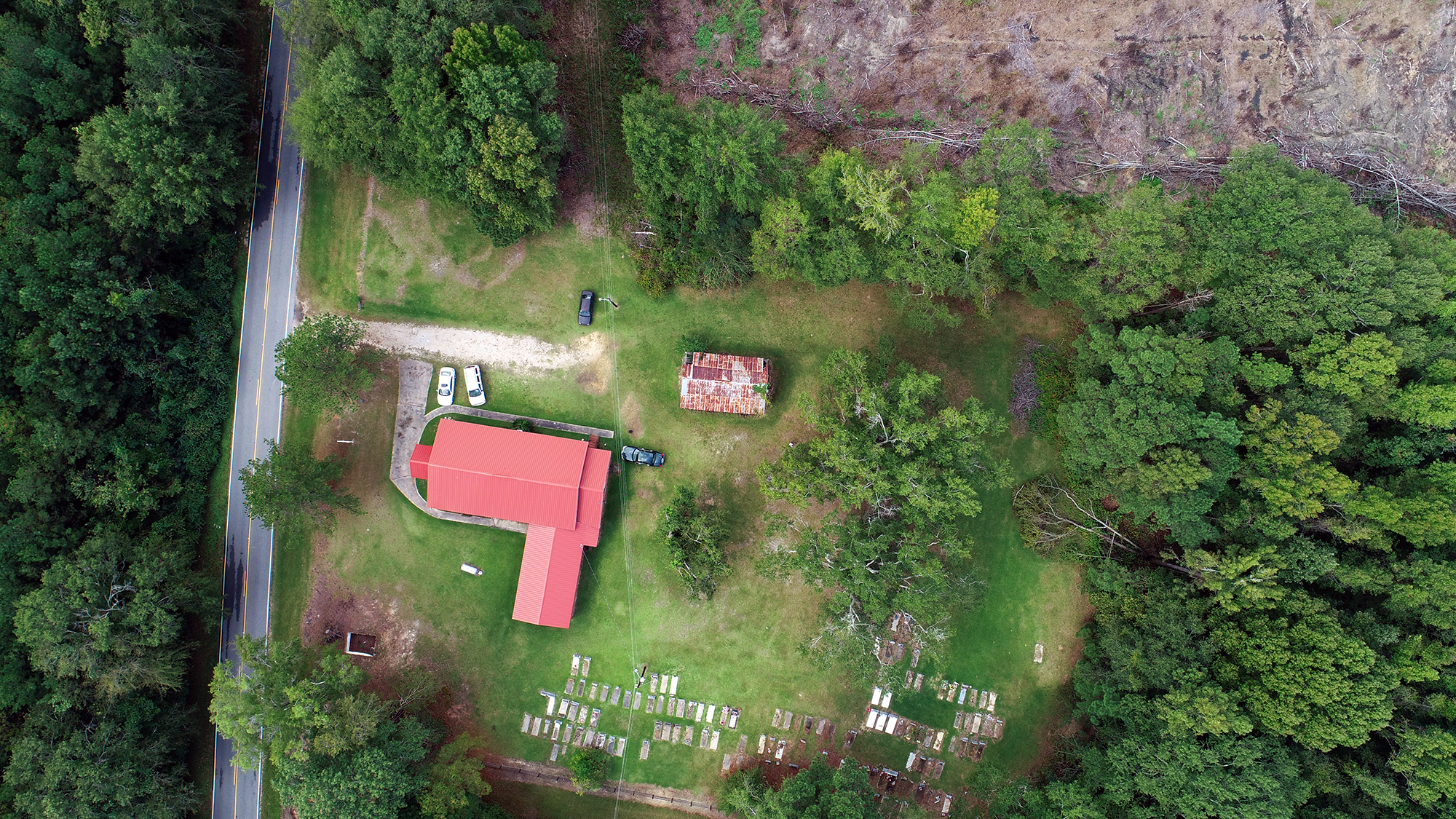 Penn's Center for the Preservation of Civil Rights Sites (CPCRS) is working towards protecting places that celebrate, commemorate, and raise awareness of American civil rights and Black history. Currently celebrating its first year, the Center's focus on teaching, research, and field projects will enable it to continue its essential work of amplifying and preserving the legacy of civil rights in the U.S.
Spurred by a partnership between Randy Mason and Kwesi Daniels of Tuskegee University, CPCRS collaborates with preservationists, stewardship organizations, advocates, and scholars. "Our work is about visibility and enhancing the presence of these stories in the world," says Mason, faculty director and professor in the Graduate Program in Historic Preservation in the Stuart Weitzman School of Design. "When this opportunity presented itself, it was sensible to bring together people doing similar things and build a place to work together."
A foundation of teaching, research, and fieldwork
Despite the challenges of launching the Center during the COVID-19 pandemic, CPCRS was able to engage with students, scholars, and members of the community last year through teaching and research, with fieldwork and new collaborations able to take shape this summer. 
As part of its teaching objective, last spring's "Reckoning with Civil Rights Sites" studio course, co-taught by Mason and Brent Leggs, incorporated insights from history, preservation, management, and design through seminars and workshops; students then worked on final projects to develop conservation plans for two Black heritage sites—one in Philadelphia, one in rural Alabama. 
CPCRS also hosted a series of online dialogues last spring. The goal of these public and informal conservations with researchers that study Black heritage and civil rights was to raise visibility and deepen conversations about civil rights heritage and new approaches to help preserve Black history. Other ongoing work at CPCRS include crowd-sourced digital exhibitions that commemorate civil rights leaders and sites, including a new project about Juneteenth, and a national study of the geography of U.S. civil rights sites. 
Over this summer, CPCRS was also able to build additional momentum through fieldwork and collaborations with students, advocates, and organizations across a number of civil rights heritage sites both locally and nationally.   
Preservation partnerships in Alabama 
Located near Tuskegee University, the Armstrong School is a pre-Rosenwald schoolhouse built in 1906 as part of an effort by Booker T. Washington, Tuskegee faculty, and the local community to support education for rural Black children. Across the state in Marion, the Perry County Jail was at the center of peaceful voter registration protests that led to the murder of Black veteran and civil rights activist Jimmy Lee Jackson by police officers, which spurred the Selma to Montgomery march of 1965. 
Collaborating remotely this summer with students and faculty from Tuskegee University, who were working on emergency stabilization efforts at the Armstrong School, CPCRS staffer Sarah Lerner documented a more complete history of the school. Meanwhile, recent Historic Preservation Master's graduate Hanna Stark drafted a National Register of Historic Places nomination for Perry County Jail in Marion, Alabama. The process of nominating a site onto the National Register is complex and detailed, but a successful nomination can provide opportunities for new grants that can fund the stabilization, preservation, and interpretation plans. 
This summer, Stark conducted archival research and began drafting a historical narrative about the Jail and the events surrounding it. The Armstrong School research built on coursework completed earlier by Tuskegee undergrads and Penn graduate students. Relying on crucial information from the architectural analysis provided by interns at Tuskegee, the historical register nomination drafted by CPCRS provides key details about the building itself as well as clear statements of significance that meet national criteria for the Register. "I really liked our collaboration with the Tuskegee students, and I don't think that my work would have been nearly as well done if I didn't have sources on the ground," Stark says. 
As COVID-19 travel restrictions were lifted, Mason was able to visit Alabama this summer to meet with both the Center's partners at Tuskegee as well as new external partners and keepers of civil rights heritage sites across the state. In addition to both current and future field projects happening in Alabama, Mason is excited to work with activists organizing around Montgomery's historic Loveless School, which will be the subject of one of the Historic Preservation studios this fall. 
"This site taps into lots of issues that cities face, with schools being abandoned because there are fewer students, neighborhoods still reeling from urban renewal and highway construction, yet folks are rallying around schools and other community landmarks," he says about the Loveless School collaboration. "I learned an amazing amount from the extraordinary people I'm meeting, while I covered a lot of territory—visiting different places every day, hearing their stories, meeting new partners, and deepening connections with our existing partners."
Amplifying civil rights histories across Greater Philadelphia
Here in Philadelphia, two CPCRS interns spent their summers conducting research and drafting amendments to the National Register nominations of two historic sites, Sellers Hall in Upper Darby and Bayard Rustin's childhood home in West Chester, with the goal of an updated historical interpretation of the sites that provides additional context about the significance of these sites in civil rights history. 
First-year Master's of Science in Historic Preservation student Agatha Sloboda worked on Sellers Hall, which was built in the late 1600s and is currently listed on the National Register for its architectural significance and the family's role in manufacturing history. This summer, Sloboda worked on linking physical and archival evidence about the site and the family's anti-slavery activism to the Underground Railroad network of Delaware and Chester counties. While conducting archival research and speaking with living descendants of the Sellers family, they also looked at historical trends to see what physical spaces typically housed freedom seekers in rural areas. 
"There's only a brief mention of belonging to anti-slavery societies and the site being on the network, so my job in the National Register addendum is to go into more depth, to see what references of Underground Railroad activity there are, and then try to determine how the site participated with other stations on the railroad," they explain. "The goal is to research the family members, their support of anti-slavery movements, as well as the extent to which they hosted freedom seekers either in the house or surrounding outbuildings."
Describing their internship experience as "eye-opening," Sloboda adds that doing this work also provided them with additional context about what exactly civil rights history is. "Civil rights movements have occurred since long before the 1960s. Using the tools of historic preservation, we can unpack geographical and political landscapes changing over time, and uncover the ways in which people collaborated in resistance to oppressive institutions. When we understand the Underground Railroad as a project in civil rights, we expand our ability to take into account all the various components involved, whether they were Philadelphia's organized abolitionist conventions or a farmer's preparedness to offer freedom seekers assistance and protection," they say. 
Arden Jordan, a part-time Master's of Science in Historic Preservation student, researched and successfully nominated one of the childhood homes of Bayard Rustin, a Black activist whose efforts focused on civil rights, gay rights, and socialism. 
The home itself, built in the 1830s, is currently listed in the National Register as a contributing house of the West Chester historic district, but the register does not mention Rustin or his maternal grandmother Julia Rustin, a community organizer whose Quaker upbringing was influential in Rustin's use of non-violent resistance. The Rustins also regularly hosted prominent civil rights figures at their home as well as Black Southerners as they moved north in the Great Migration. 
"Their house was a center of community and activism because of Julia, and so the narrative is also focusing on putting Bayard in that context," says Jordan. "Especially with the civil rights movement, America has this view of focusing on central figures, but it's really communities, groups, and massive amounts of people all working together."
This summer, Jordan conducted archival research while having "amazing conversations" with people who knew Rustin, including his partner Walter Naegle and his great-niece Maria Rustin, about his life when he lived in West Chester. She says that she enjoyed the opportunity to learn about Rustin's life while being able to amplify the story of a man who, because of his race, sexual orientation, and political ideas, was marginalized by history. 
"The National Register's focus on place and a specific building is sometimes detrimental to the depth of the historical narratives CPCRS strives to tell, especially for narratives from marginalized groups that are not always attached to a physical place," she explains. "The National Register is important, but it's also important to add extra layers, to celebrate and bring to life these histories of civil rights, of Black communities in West Chester, and of a queer, radical socialist."
Momentum for the years to come 
As CPCRS looks back on its one-year anniversary, it's also looking towards the future thanks to all of the momentum generated this past year. In addition to continued and new fieldwork, collaborations with Tuskegee and other partners, studio courses, and research projects, the Center is also hosting its first virtual symposium this November. 
For Sloboda, their work at Sellers Hall is an example of work that promotes civil rights histories beyond a single footnote. "The more we understand about the on-the-ground locations [of the Underground Railroad], that it takes a whole region of willing participants, the more accessible that information becomes for future site managers and researchers," they say. 
Jordan says that an additional goal of her work and of other historians is to provide a starting point for future research, scholarship, and engagement. "There's not that many places that celebrate the Black community of West Chester, and the hope of every researcher is that they are doing the first step and more can be done in the future," she says. 
Stark says that her preservation education has helped "prepare us for the changing tides of historic preservation," especially the importance of building partnerships. "There are communities that have been fighting these battles much longer than we have, and we're just glad that we can help shine a light on these stories," she says. "I think the Center will do great work connecting sites across the country that are all facing similar struggles and building momentum."
"Holistically, we want to make sure that the research we do, the design proposals we make, the investments made, and attention garnered by civil rights stories are not just fragmented but contribute to a bigger story," says Mason about the goals and future of CPCRS. "We can't just nominate individual sites to the historic register and expect that to have a lasting effect. Instead we need to find a way to protect and bring life to sites by building the capacity of activists and historians everywhere to make civil rights stories visible."
Randall F. Mason is Professor in the Graduate Program in Historic Preservation and Department of City & Regional Planning in the Stuart Weitzman School of Design at the University of Pennsylvania.