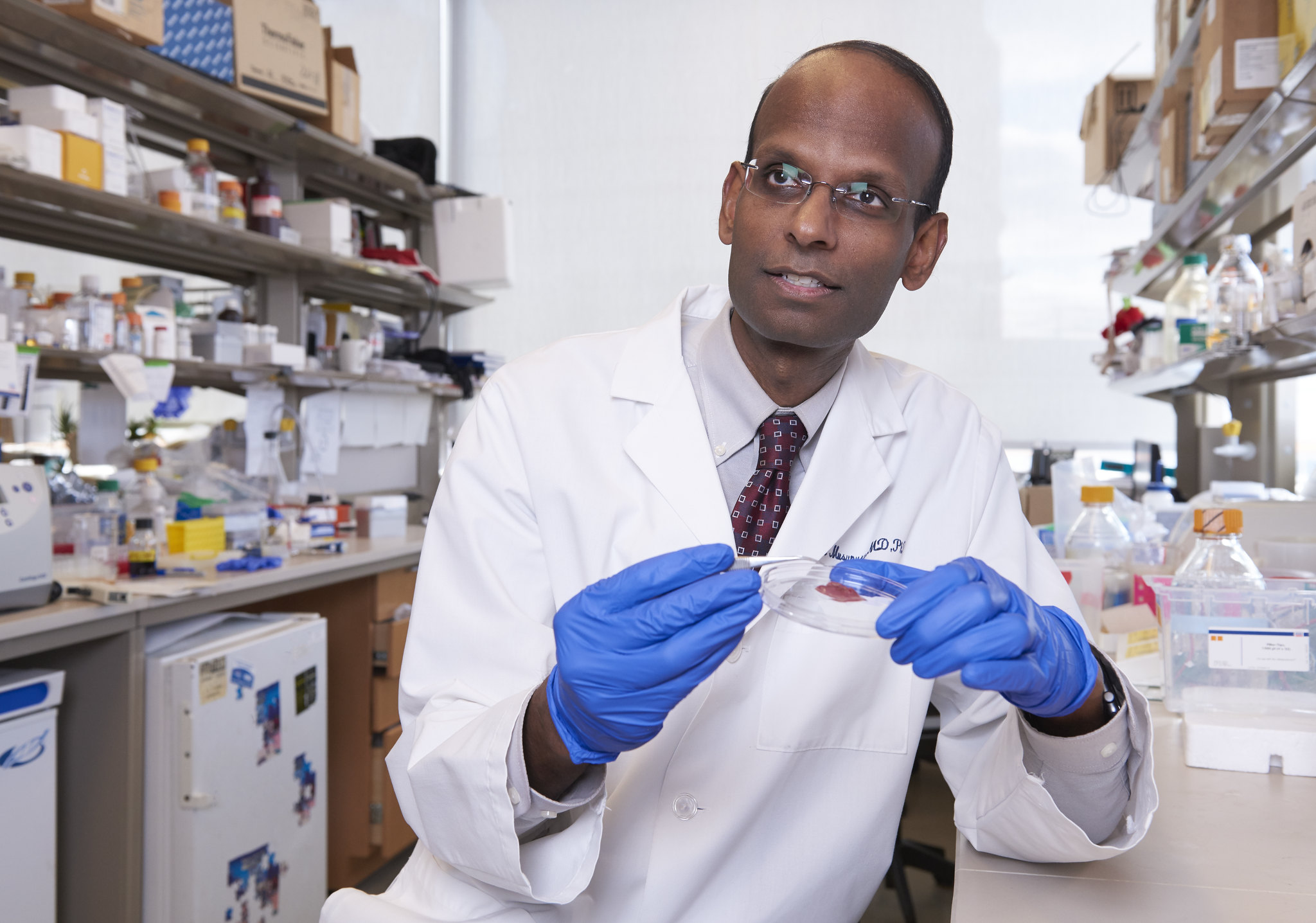 Before the news broke internationally that Chinese scientist He Jiankui had allegedly genetically engineered twin girls, only a few people around the world had known about it. One of those was Penn cardiologist Kiran Musunuru. 
Musunuru had previously advised Associated Press journalist Marilynn Marchione on stories related to gene editing. So, when Marchione needed a trusted scientist to help her parse whether rumors she'd heard about the work in China were true, she called him. 
"She wanted to figure out whether his claims of having made the first gene-edited babies were real or a hoax. That's the point at which she brought me in. She had an unpublished manuscript" from Jiankui, says Musunuru, an associate professor of cardiovascular medicine and genetics at the Perelman School of Medicine. "I was horrified. I saw the data, and I screamed. I just couldn't believe what I was seeing." 
He immediately knew the Chinese researcher had succeeded—faked data would've looked perfect, not terribly flawed, like these did—and he told Marchione as much. That was Thanksgiving 2018. 
Around the same time, MIT Technology Review journalist Antonio Regalado also got a tip about the gene editing and prepared a story that ran the Sunday after Thanksgiving. The Associated Press published its piece a few hours later, and from there the news made headlines worldwide, with Musunuru in the thick of it, condemning the work as unethical and just plain wrong. 
In the year since, Jiankui has made just one public appearance and no one has been able to confirm what happened to the girls, who are called by the pseudonyms Lulu and Nana. In a new book, "The CRISPR Generation," Musunuru writes about Jiankui, the scientific breakthroughs that allowed for the gene editing of embryos, and how this particular use of the technology became a medical scandal. Just last week, MIT Technology Review published parts of Jiankui's actual unpublished manuscript for the first time. 
Penn Today spoke with Musunuru about the experience. 
Kiran Musunuru is an associate professor of cardiovascular medicine and genetics in the Perelman School of Medicine at the University of Pennsylvania. "The CRISPR Generation: The Story of the World's First Gene-Edited Babies" was published in November.