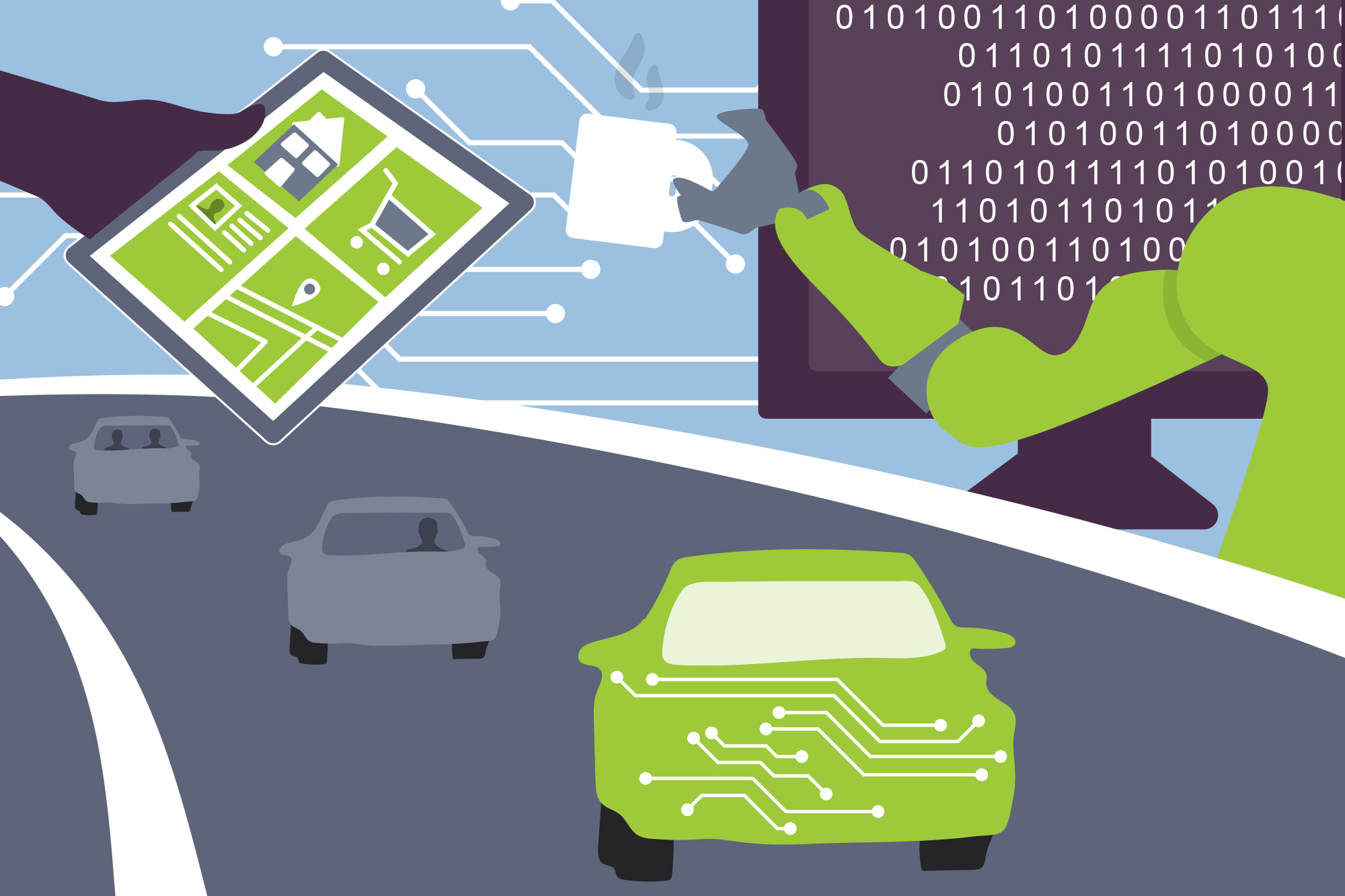 Artificial intelligence is no longer a futuristic concept flourishing solely in sci-fi worlds filled with robots and androids. It's become an integral part of modern life.
But despite AI's ubiquity, many questions remain. How is artificial intelligence being used today—perhaps in ways that many people aren't even aware of? How will it be used in the future? What trade-offs are acceptable in terms of privacy, ethics, and human decision-making? And how much control over and input into the process should individuals have?
With these questions as the backdrop, Penn Today produced a three-part series and podcast on artificial intelligence, with expertise from researchers in the School of Arts and Sciences, the Perelman School of Medicine, the Wharton School, Penn Law, and the School of Engineering and Applied Science.
Part one, from science writer Erica Brockmeier, explains the nuts and bolts of AI: How computers "learn," what challenges researchers in this area face, and how evolving technology will continue to shape the uses of artificial intelligence. Part two, from writer Gwyneth Shaw, focuses on the legal and ethical challenges of a world that includes AI. Part three, from science writer Michele Berger, looks at how artificial intelligence has already permeated many corners of life, from consumer purchasing and media consumption to health care. And in the podcast, philosopher Lisa Miracchi and computer scientists Michael Kearns and Aaron Roth discuss AI and ethics with writer Brandon Baker.
The bottom line: Artificial intelligence is here to stay, so the key is to figure out how to live in a world shared by humans and smart machines.
Insights from computer scientists on how machines "learn," the current challenges faced by the field of AI research, and how intelligent machines might shape society in the future.
---
As the ability to harness the power of artificial intelligence grows, so does the need to consider the difficult decisions and trade-offs humans make about privacy, bias, ethics, and safety.
---
Artificial intelligence influences many facets of daily life, from consumer purchasing to media streaming. It can affect the routes people drive and sway health care treatment plans and relationships. In its most common form, AI acts as a filter, surreptitiously curating large quantities of data to ease our decision-making process.
---
With artificial intelligence's emergence in public consciousness in recent years, what are the ethical considerations necessary to create algorithms that are fair? In a podcast discussion, three Penn professors share their thoughts.