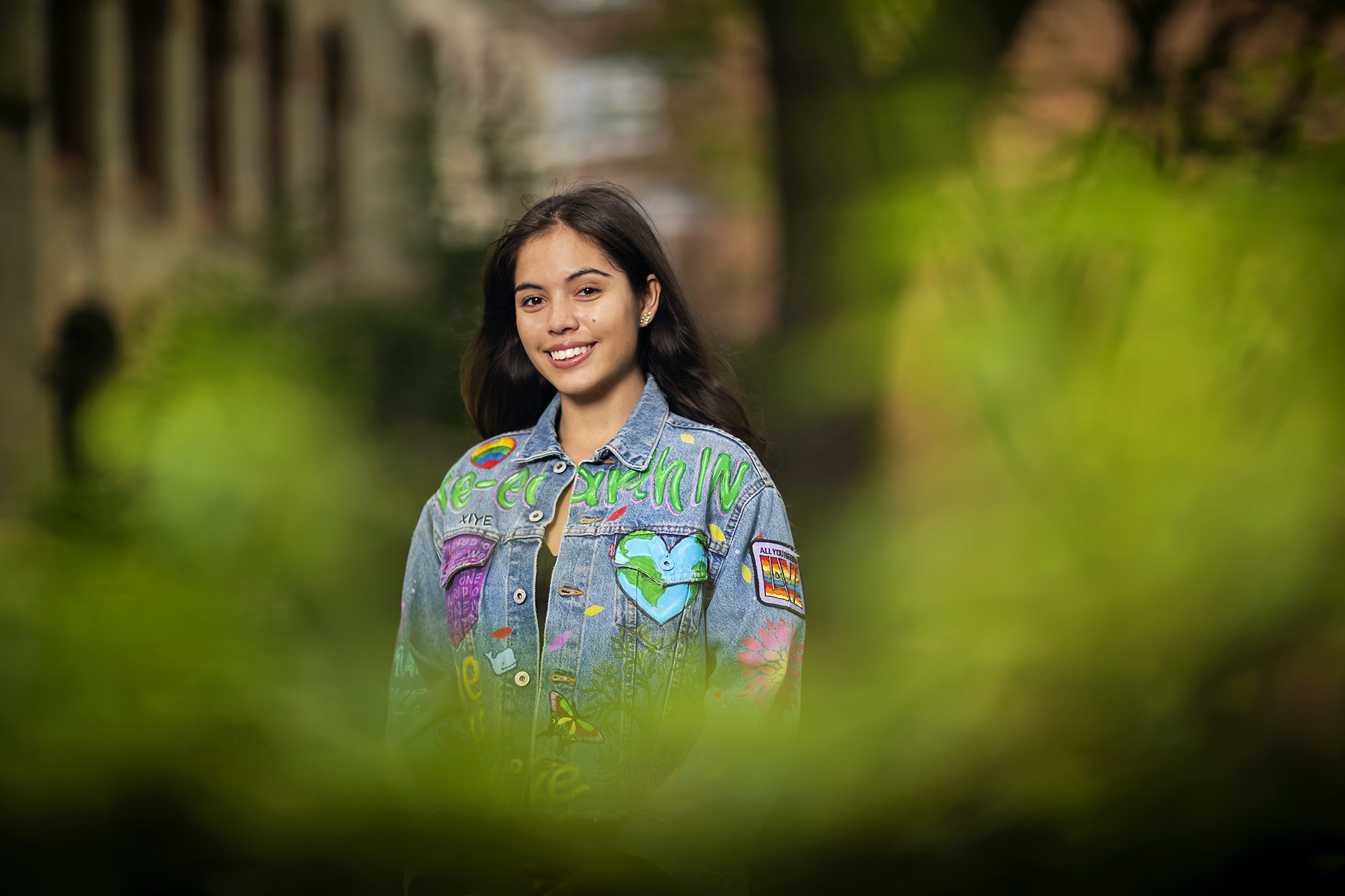 When unprecedented rainfall caused the Mexican town of San Pedro Tultepec to flood in 2015, climate change landed on Xiye Bastida's doorstep.
"For me that was a turning point," says Bastida, now a Penn sophomore. "I saw all of this—the flooding in my hometown but also wildfires, hurricanes—as the second wave of the climate crisis that we were told wouldn't come until the end of the century. I realized I had to be part of the solution."
She was 13 at the time.
In the six years since, Bastida has become a full-fledged climate activist. She participated in Greta Thunberg's Fridays for the Future movement, building a New York City chapter that eventually organized 300,000 students across the city to strike in the name of climate change.
During the pandemic, she and friends started Re-Earth Initiative, a nonprofit aimed at "reimaging the future, reconnecting with the planet, and redefining collaboration," as well as highlighting the work of groups often overlooked in the fight for the environment.
In 2020, Bastida contributed a chapter to "All We Can Save," an anthology about climate change written by 60 women making a difference. That book became the centerpiece of Penn's New Student Orientation Second-Year Reading Experience and the University's Climate Week keynote, which Bastida moderated.
Penn Today spoke with Bastida about what it's like being a college student when your reputation precedes you, plus how she's bringing her climate activism to Penn, how her background has influenced her path, and why storytelling and protecting Earth go hand in hand.
Xiye Bastida, from San Pedro Tultepec Mexico, is a sophomore in the College of Arts and Sciences. She is majoring in Environmental Studies with a concentration in policy.