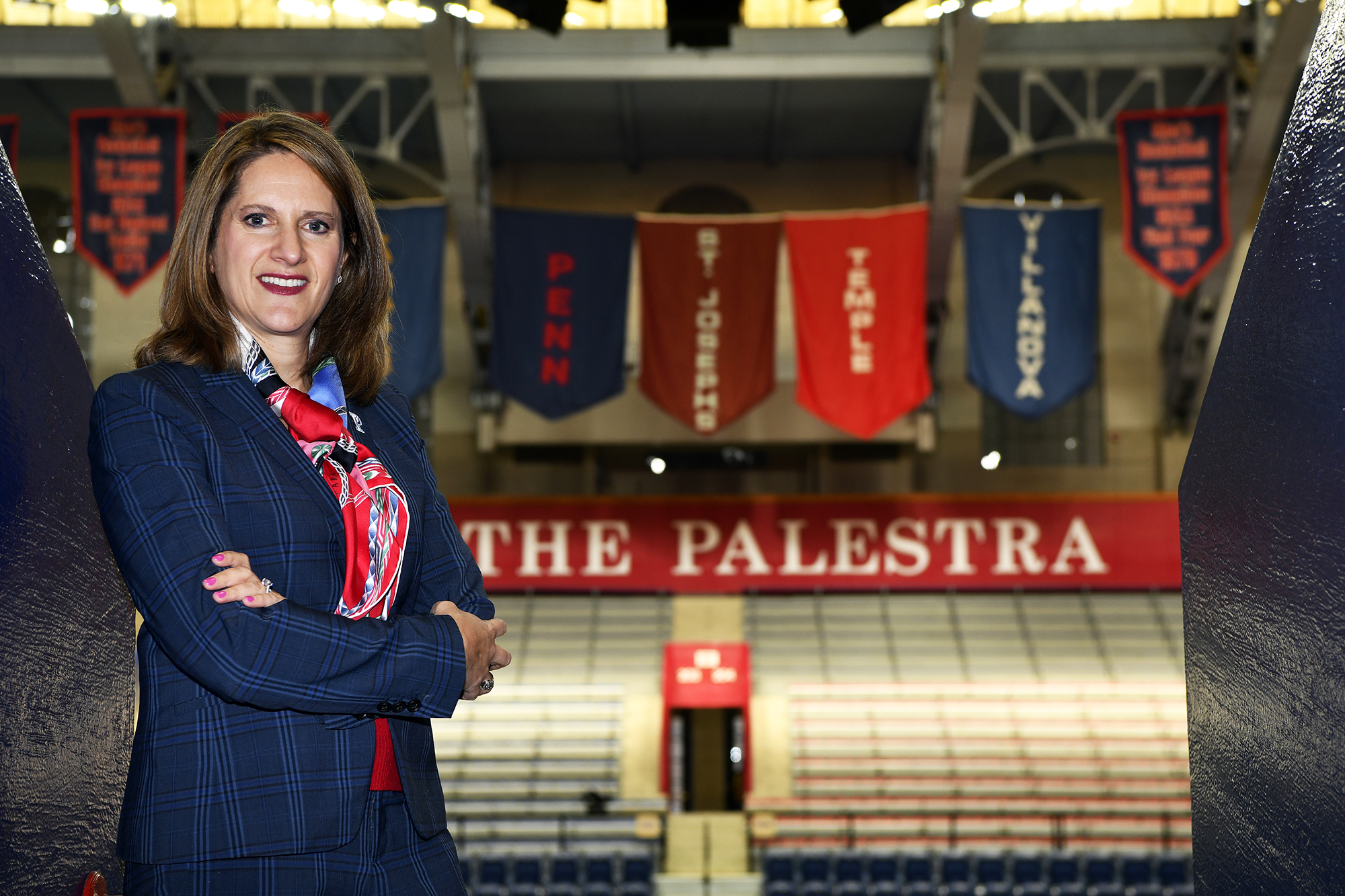 Finishing up her fifth year as the T. Gibbs Kane, Jr. W'69 Director of Athletics and Recreation, M. Grace Calhoun can trumpet a parade of achievements.
From 2016-18, Penn won 11 championships, the most in a two-year span since the mid-1980s. This academic year, the Quakers have won four more: a women's soccer Ivy co-championship, a women's basketball Ivy co-championship, a men's lacrosse Ivy championship, and a women's track and field Indoor Ivy Heps title.
Furthermore, during Calhoun's five-year tenure, the Red & Blue have had 88 All-Americans, 182 individual NCAA Championship qualifiers, 16 Coaches of the Year, 18 Ivy League Players of the Year, 96 Ivy League individual champions, 183 First-Team All-Ivy selections, a Rhodes Scholar, and in December, the men's basketball team beat Villanova for the first time in 16 years.
Calhoun has more than doubled the size of Penn Athletics' endowment, and was recently appointed chair of the NCAA Division I Council, a high-level group responsible for the day-to-day decision-making for Division I.
Penn Today sat down with Calhoun in Weightman Hall to discuss the Quakers' recent sports successes, making progress toward the department's strategic goals, the funding of college athletics, and the 125th running of the Penn Relays.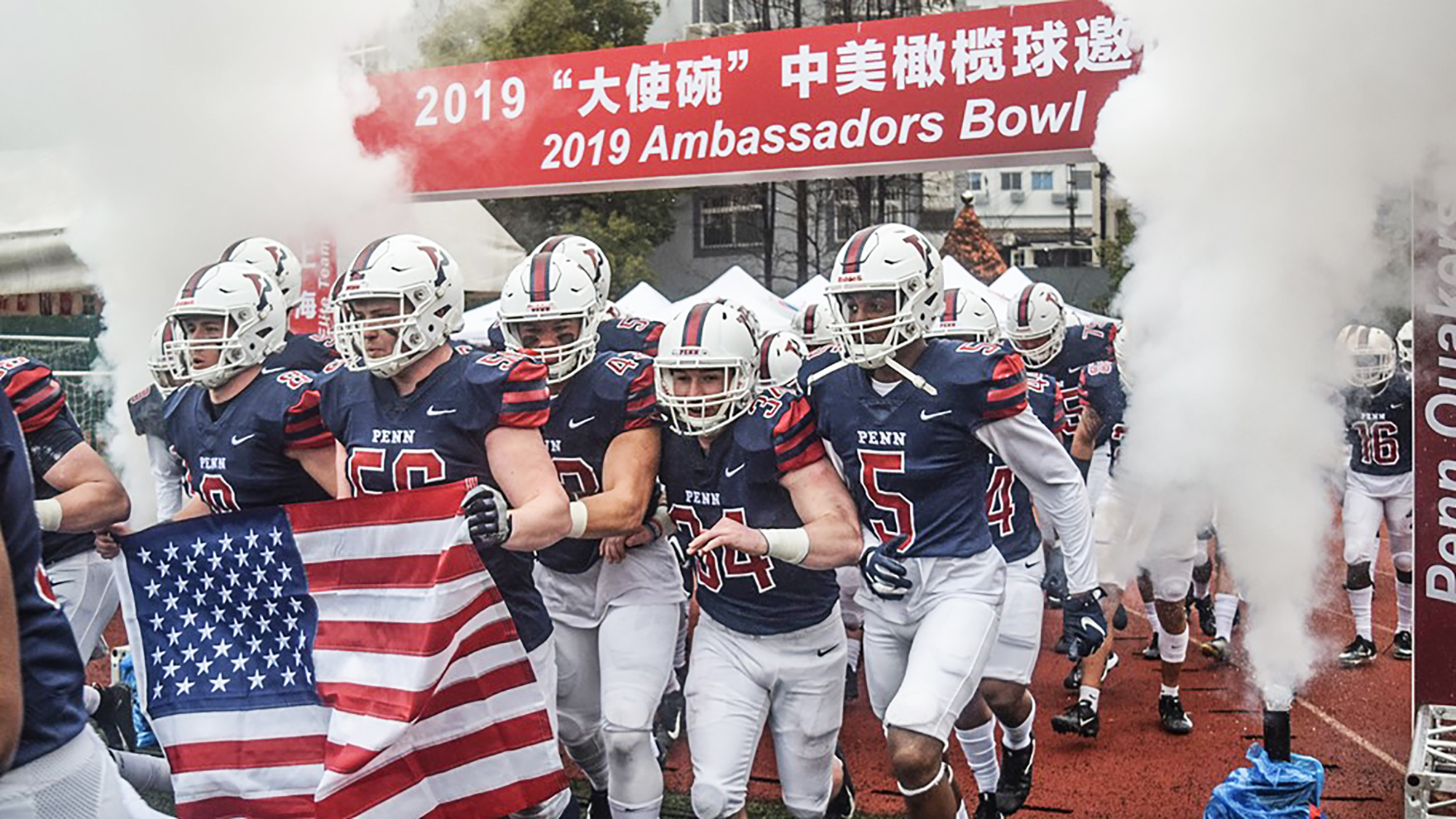 Over spring break, you traveled to China with the Penn football team. How was the trip? 
It was a wonderful trip. We were approached with the opportunity to take the trip with the football program and there were so many things about it that just made sense. Not only all the work the University is doing in China right now, but with it being the 40th year of U.S.-Chinese relations and the kickoff of the 150th year of [college] football, it just seemed like an ideal opportunity to take Ivy football to China and give our student-athletes what we know was just a life-changing experience. It was a big success and I think despite the very lopsided score of the game, everyone left with a great feeling of comradery and that bond that's established through sport.
Why did you think the trip was important from an athletics standpoint?
 I got into this line of work because I'm passionate about the holistic development of young people through sport. China is at a stage in its country's evolution where there's still sort of two paths. You're either identified as a very athletic and talented youth and put in a training program that could lead to Olympic development, or if you're just a general school student, you don't have a lot of athletic opportunities. It was an opportunity to expose the Chinese to a game that we love, and, most importantly, to promote the value of athletic activity not just for the physical benefit, but for the holistic development, be it the great life skills, character building, the teamwork, the leadership that comes through sport participation. As part of the trip, the team was able to do a youth clinic and speak to the media, and really promote the American model, which we know is the absolute best model of athletics in the educational environment in the world.
In March, you were announced as the Under Armour AD of the Year by the National Association of Collegiate Directors of Athletics. How did it feel to be announced as the awardee? I'm sure it's very satisfying to get praised by your peers.

It's always satisfying to get praised by peers. I have felt that over the last months, several things have happened that have truly been humbling because when you get to the life point and a career point where you feel that there's peer recognition and industry recognition for the contributions you have made, that is really incredibly gratifying. It's done nothing but inspire me to want to have a greater impact, both locally at Penn and within the industry of college athletics.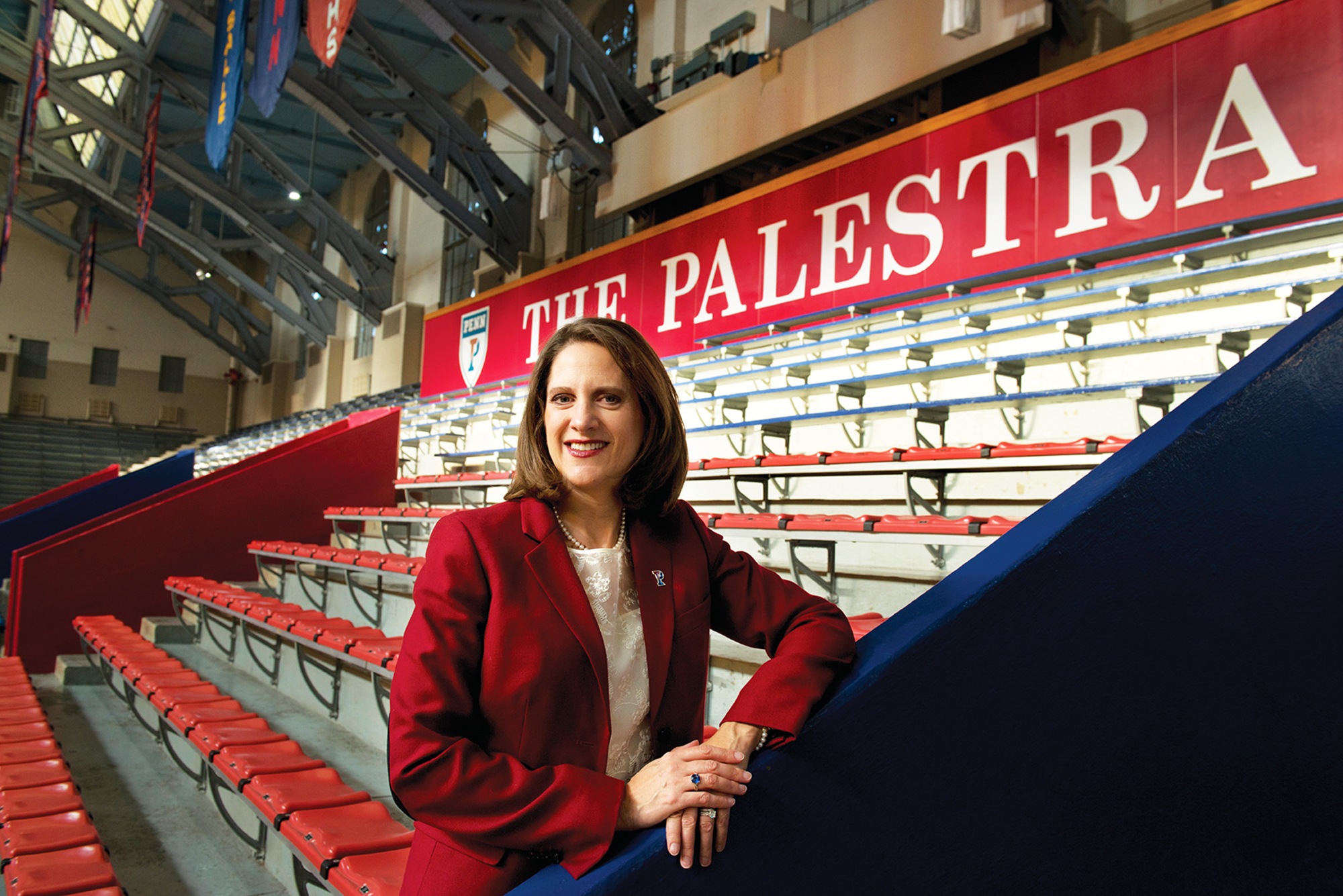 You spoke with the former Penn Current newspaper in 2017 when you were fairly new to the job. You said your goals were to infuse a culture of competitiveness, innovation, and engagement into Penn's sports teams. How is that going from your perspective?
I think it's going very well. What you just stated were the three major categories of priorities in our strategic plan, the first being all-around varsity team competitiveness, the second around innovation and how we could have programs of excellence that really became differentiators for Penn Athletics, and then engagement both through Penn Athletics going out and having an impact on the community, but also bringing the community in and being connected to the University through the community that's built through sporting events. On all three of them, we have had some pretty aggressive goals each year, and I see a steady build. If it's competitiveness in terms of where teams have finished in the regular season and the number of championships won, we are hitting marks that we haven't hit in several decades. 
 When you look at some of our new initiatives around innovation, we're very proud of the partnership that we established with Wharton around the Penn Athletics Wharton Leadership Academy. We are really excited about some of the health and safety initiatives we're doing with Penn Medicine and ensuring that we're using technology to our benefit, not just training athletes to peak performance, but more importantly, keeping them healthy and safe in the process of doing so. If you look at engagement, or as President Gutmann would say in her priorities, the impact that the University is having, we've defined some pretty lofty goals for ourselves because we know the power of athletics in not only bringing a community together, but the power of athletics as we go out into the local schools through the Young Quakers program, or as we volunteer with different charities, how athletics can be the vehicle to bring people together, to change young people's trajectories as they're exposed to what could be if they work hard and dream big.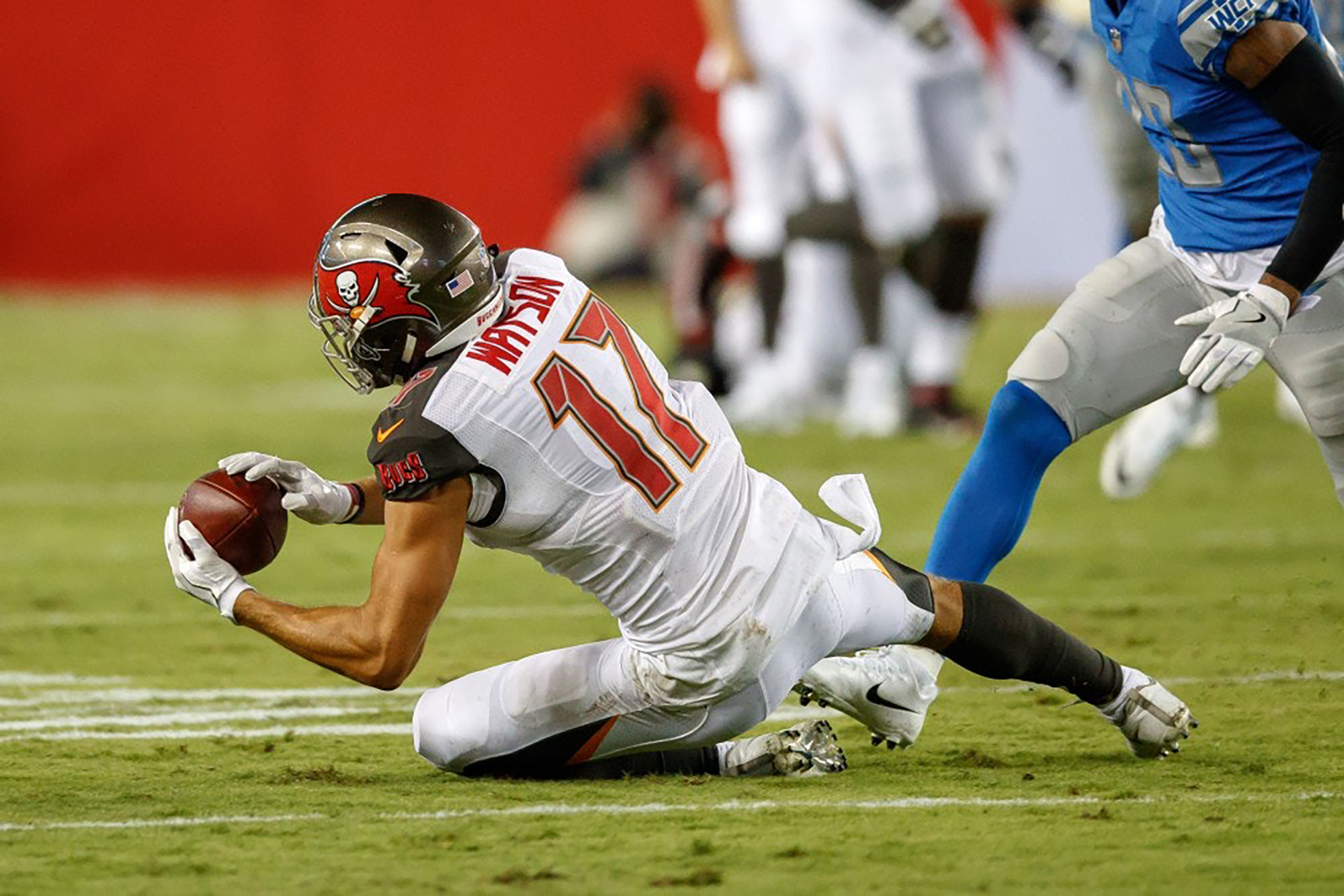 I have been covering sports for Penn Today for a little over a year. One thing that has stood out is Penn's ability to attract top-notch talent despite not offering athletic scholarships. There's former field hockey superstar Alexa Hoover, who is a member of the U.S. Women's Development Team; former football standout Justin Watson, who plays for the Tampa Bay Buccaneers; Reeham Sedky, a former squash national champion; and fencer Justin Yoo, who is training for the Olympics, just to name a few. Why do you think Penn is able to attract such high-level talent who could probably have gotten athletic scholarships to other universities?

I'd answer that on a couple of levels. I'd start by looking at the Ivy League in general and saying the League just continues to get more and more competitive. In virtually all sports, you can't win an Ivy championship anymore without being a nationally competitive team. And if you look at our teams that end up winning Ivy championships, they generally go on into NCAA play and fare quite well, so I think the level of play in the League across all sports has just gotten stronger and stronger over time, and that helps to better promote with prospects that the Ivy League is a place where you can come and get a world-class education, but not give up anything athletically and still compete at a very high level. We are attracting student-athletes who are the very best of the best. I think that just speaks to the caliber of our student body right now. I look at them in awe and just say they're so incredibly talented at everything they do. They're these top students, but also, whether they're a student-athlete, a musician, a performer, whatever their other talent is, they're at the top of their games. 
Specifically, to what we're doing now within Athletics, I think the caliber of our coaches really helps. We have across the board just amazing head coaches who I think are able to articulate how coming to the University of Pennsylvania is going to change [a student's] life trajectory. We always say in recruiting, you shouldn't make a decision based on your four years of college, you should make a decision based upon the next 40 or 50 years of your life, and how making a choice like coming to the University of Pennsylvania puts you on a different trajectory. We use the slogan 'Champion Your Life' because it's not just about the championships you win while you're here, but what having a Penn degree will do to help you champion your life and maximize what you can do in life. So, I think it's the combination of the League itself and the reputation of being a place where students go if they want the best of both, the best academics but also very high-level athletics.
A number of the student-athletes I have interviewed over the past year have mentioned, when I ask why they wanted to come to Penn, that the University works with student-athletes and allows them to play and study at a high level in a way that they couldn't at other universities. I'm paraphrasing, but is there a way that you approach athletics or support student-athletes that makes Penn unique?
I look at what we're increasingly trying to carve out as our space in Penn Athletics and I define it as the Ivy League institution that has a lot of the differentiating factors that you might find at a high-level private university, like a Stanford, or a Duke, or a Northwestern. We are an urban institution with a world-class med school and hospital system, business school, and all the phenomenal campus resources, and high technology, and sense of innovation. I think we're doing a lot of things within our program that are more like what some of those other schools are doing, but we're doing it within the Ivy League, which is guided by a value system that ensures that students are able to balance both because we very closely regulate how many hours a week they can train, and how many competitions they can have, and how much missed school time they can have, and ensuring that they're within a structure that is going to allow them to succeed in the classroom and on the field—and that's rather unique in today's environment. 
To cite one example, we still play basketball games back to back. We play Friday night and then we play Saturday night. No other conference does that, and we do it because we believe that being in class is their top priority as a student, so we set up a schedule that minimizes missed class time. Now, it makes it difficult. We always say coming through an Ivy schedule unscathed is difficult, especially the road trip where you have to drive up to Cornell, play a night game, turn around, drive down to New York City, you might get there at 3 or 4 in the morning, get a little bit of rest, get up, and play the next day. That's not easy to do, but we do it that way because our students are students first so we want to minimize missed class time. We want them to be able to study whatever major they're interested in without fear that they won't be able to handle it because we have strict regulations on how much time they can devote to athletics versus preserving their time for academic priorities.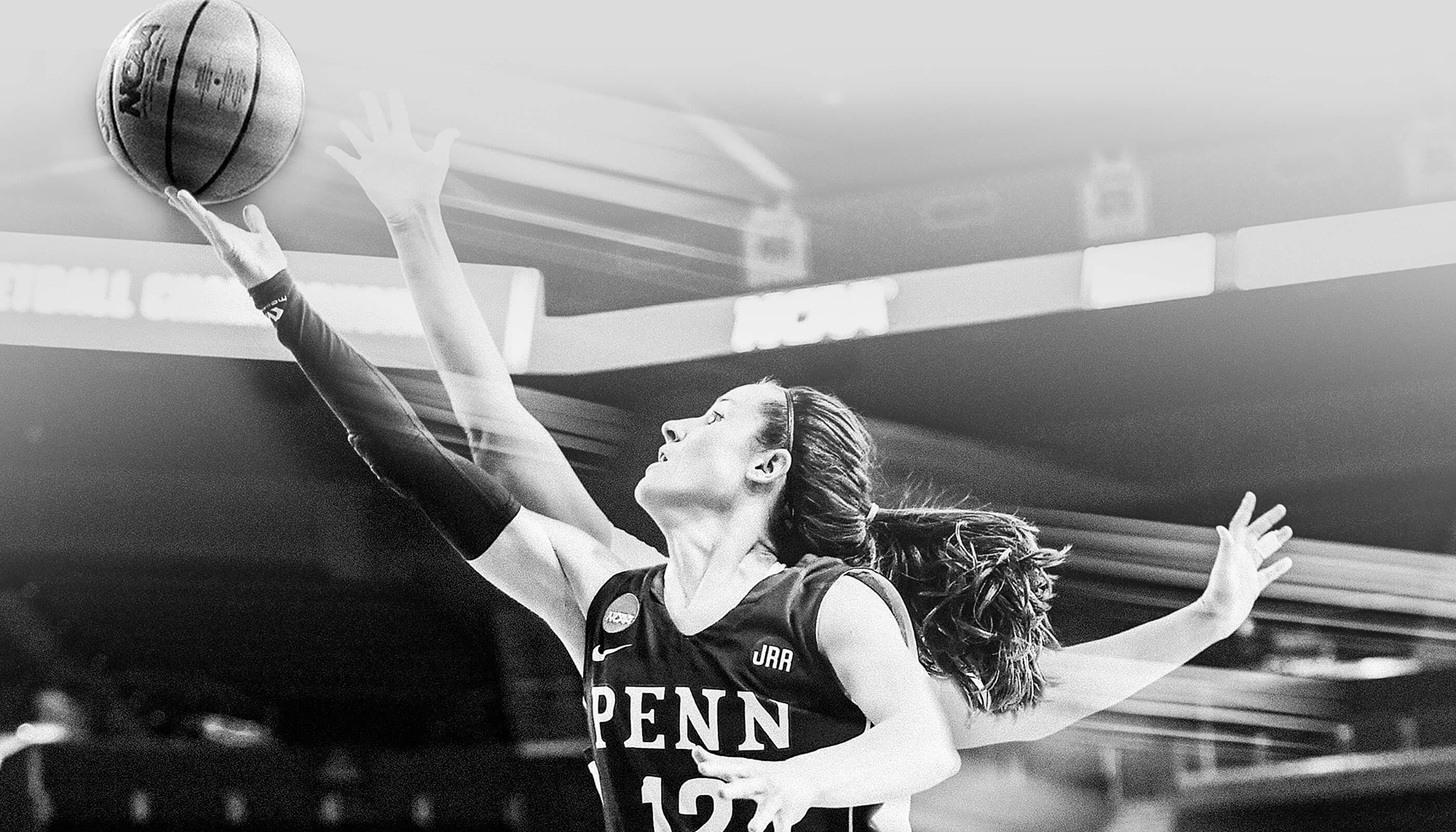 Penn Athletics is currently in the midst of the 'Game Onward' fundraising campaign, which has a $150 million goal, of which $118M has already been raised. What are some of your priorities for the campaign? 
Our highest priority in this campaign is to improve the level of endowment because we're very dependent on annual fundraising right now. While we hope to keep annual fundraising high, we know that the quality of our programs going forward is going to be contingent upon raising the endowment so we can do things in first-class ways and launch new programs that are state-of-the-art to ensure our student-athlete experience is as good as it can be.
There is the notion or belief among college sports fans and observers that major college football programs usually generate money that is used to fund other non-revenue-generating sports at an institution. For example, the revenue generated by Penn State's football team most likely funds its squash team. Is this an accurate view of funding in college sports?

If you look at the highest level of football, what we call the autonomy five conferences, certainly they are bringing in considerable revenue through football, both ticket sales but then increasingly it's the conference television packages and all the media rights around football and basketball. But when you look at that, there are still only a small number of overall institutions that operate completely in the black. I think it's something like 35 institutions that actually are in the black at the end of the day. So yes, they're generating a lot of revenue, but they're also incurring a lot of expense in running those programs. I am in the Ivy League because I believe in this model where we're centered on education. We're not an entertainment model; we are in the business of holistic education and holistic development of our young people. We certainly bring in revenues, we are accountable to generate a certain portion of our budget through external revenue, whether it is ticket sales or corporate sponsorships, the Penn Relays, or doing rentals and outside events in our facilities. But of course, within the Ivy League, that's going to be a small fraction of the revenue that other programs are bringing in, so what we then have to do instead is really work with our very large and very generous alumni base to generate both endowment support and annual fundraising support to then close that gap for our programs. It's a different philosophy of where the money comes from and what you value in your programs. 
So schools without large, revenue-producing football teams fund their athletic programs through things such as ticket sales, corporate sponsorships, and fundraising?

Yes. I've been at a variety of institutions and no one funding formula is the same. I would say we're very fortunate because a sizable portion of our budget comes from private philanthropy, and because of that, we do not have any student athletic fees. Our students only pay general fees, and a portion of the general fee does go to help maintain recreation that benefits the entire student body. But in terms of an athletics fee, we do not charge any at the University of Pennsylvania and we, therefore, rely on our alumni base and their private philanthropy to close the resource gap that we need in order to sponsor our programs.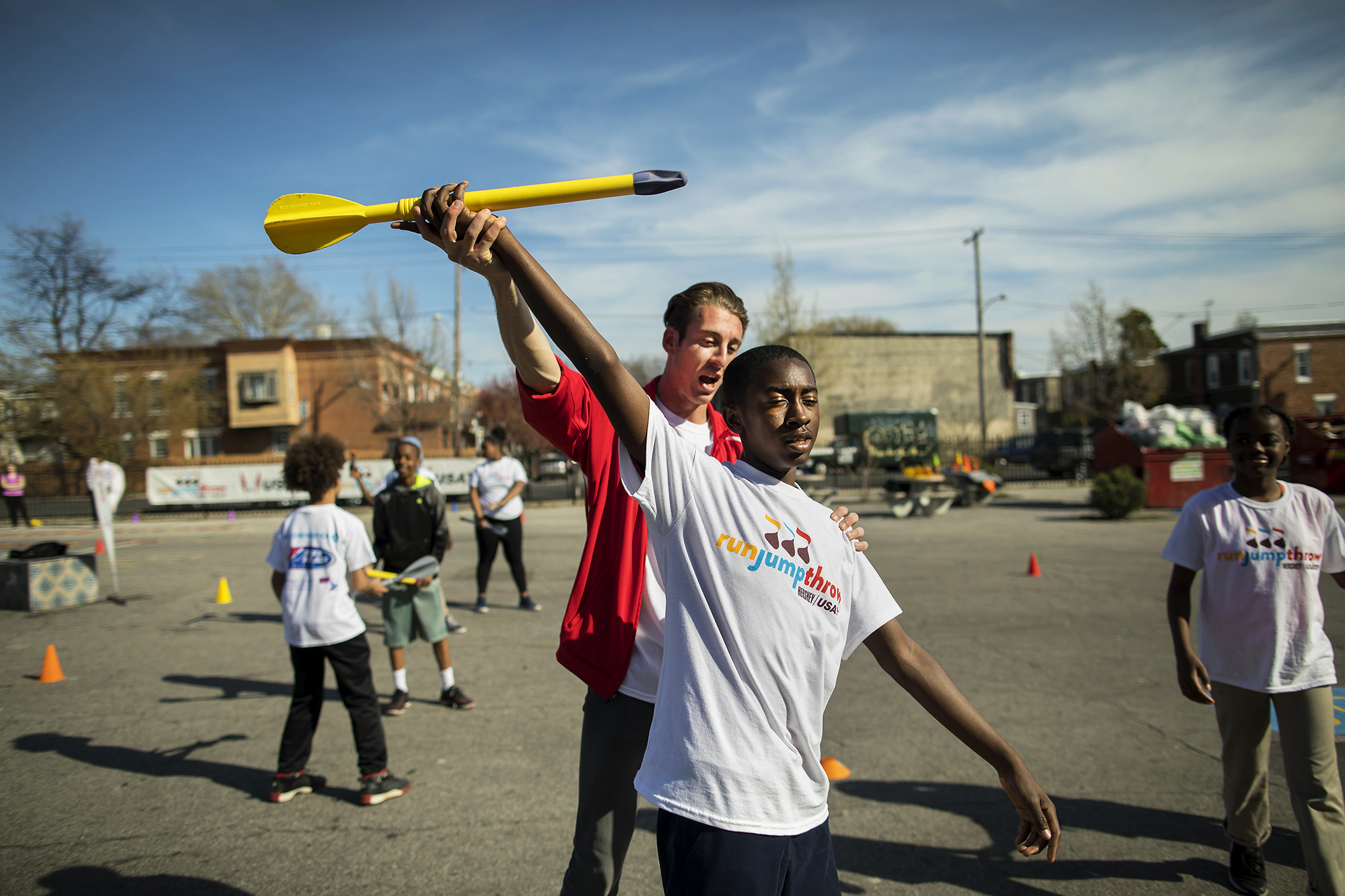 You mentioned the Young Quakers program. Can you talk a little bit about the program and its goals?

That is our marquee program when we look at community engagement. In fact, we brought on one of our former track and field student-athletes, Jeff Wiseman, as our civic engagement coordinator. Jeff was a former track and field athlete for us and the captain last year, and he was the team's liaison to Young Quakers. We're just thrilled that he stayed on to now head up the program in a staff capacity. Under Jeff's leadership, we have really made inroads with not only expanding the number of student-athletes participating in that program, but just having a central coordination of all community service and community engagement efforts for the division. It's wonderful to see the student-athletes have these engagement experiences and how it gives them a different feeling or a different understanding of their obligation to go forth, and to be leaders, and to serve their communities. It fosters that understanding and that love from their time in college so we know, post-graduation, that's going to be in their DNA and something that's very important to them.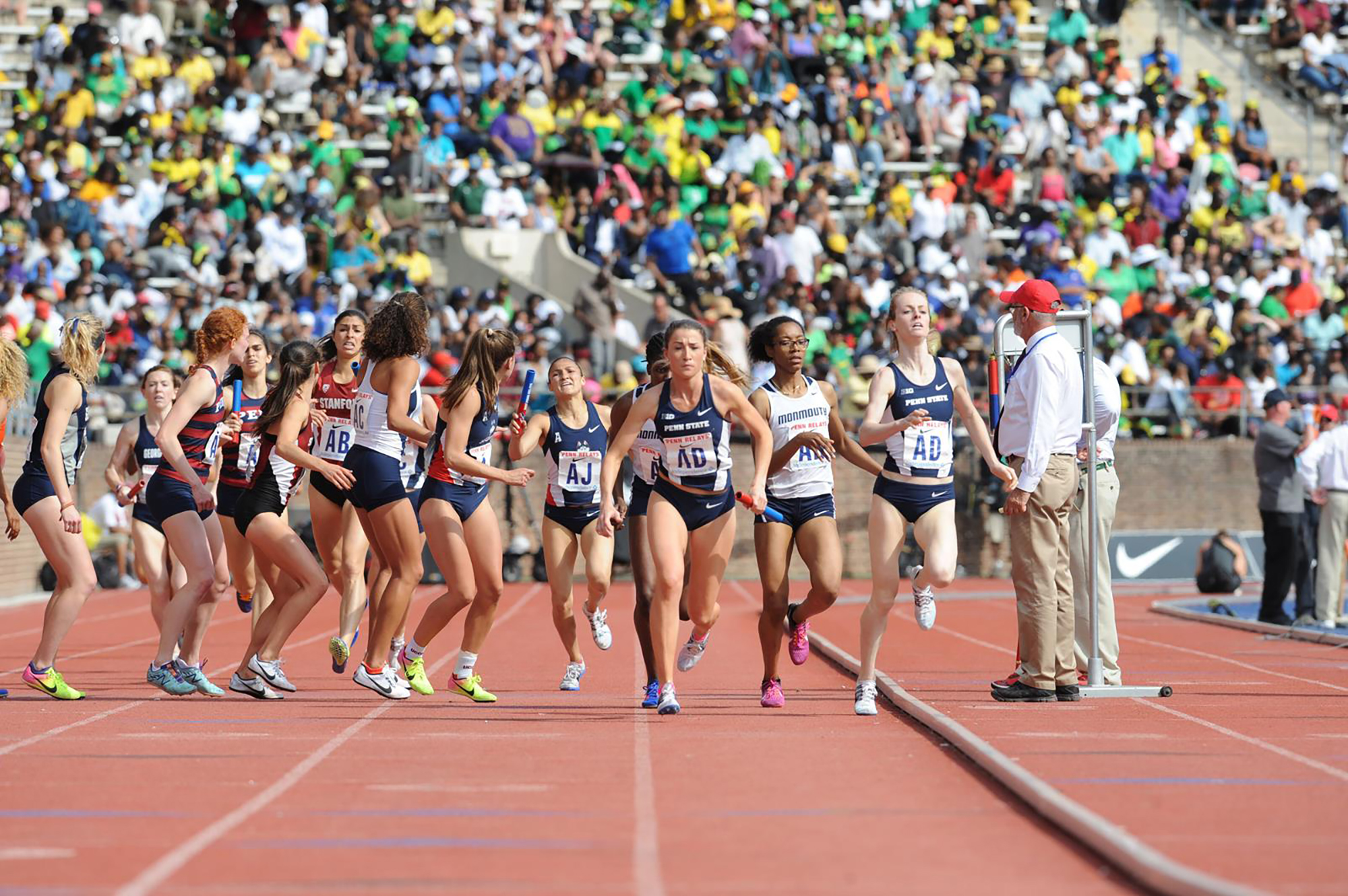 The 125th running of the Penn Relays kicks off on Thursday, April 25, at Franklin Field. How do you plan to mark the momentous occasion?
It's going to be a fun celebration. As I travel around quite literally the world, I am always stopped by people who will tell me that they ran in the Penn Relays. When we think about the fact that we have about 20,000 athletes who will run in the Penn Relays in any given year, and then you multiply that over all these decades, the century-plus that we've been running this meet, we've really had hundreds of thousands, if not over a million athletes that have gone through. We look forward to properly celebrating the place of the Penn Relays in the history of the sport and history of athletics at Penn. Track and field is our oldest sport at the University, and we're also celebrating the 125th year of Franklin Field. The first event held at Franklin Field was the running the Penn Relays. It's just such an amazing asset and an amazing event for the University. We plan to do all we can to get the City of Philadelphia involved and properly celebrate this anniversary.